As 2018 comes to a close, I want to take minute to thank everyone who made this last season one of the best since I began guiding in 2010. I consider myself very fortunate to do what I love for a living and I couldn't do it without the support of friends, family, partners, and wonderful clients.  Probably the most rewarding elements of being a fishing guide is not always about the fish we catch but the new friendships and memories that we make on a daily basis. Putting a smile on someone's face is what keeps me motivated. With that said here are a few of the more memorable fish that were landed on my boat this year.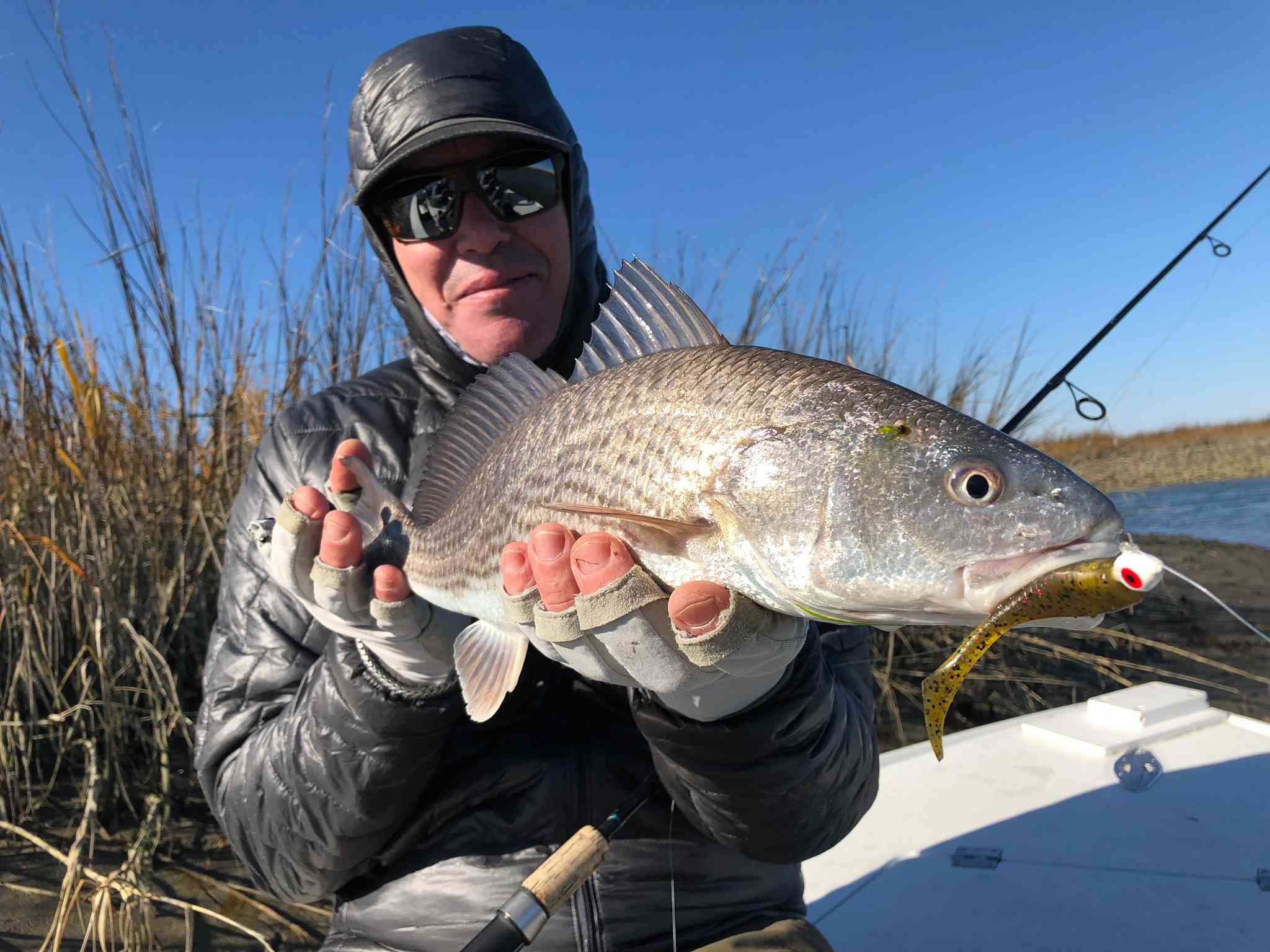 First Redfish of 2018. Last year started out really tough with water temperatures as cold as Ive ever seen in Winyah Bay (36 degrees). Wintson came all the way from Hawaii to land a few of these in the freezing cold, we had to work to find them that day but he had a great attitude and it payed off at the end of the day. Winston reminded me that you don't necessarily have to put fish in the boat to enjoy a day on the water, I was just happy to find some fish that didn't freeze to death.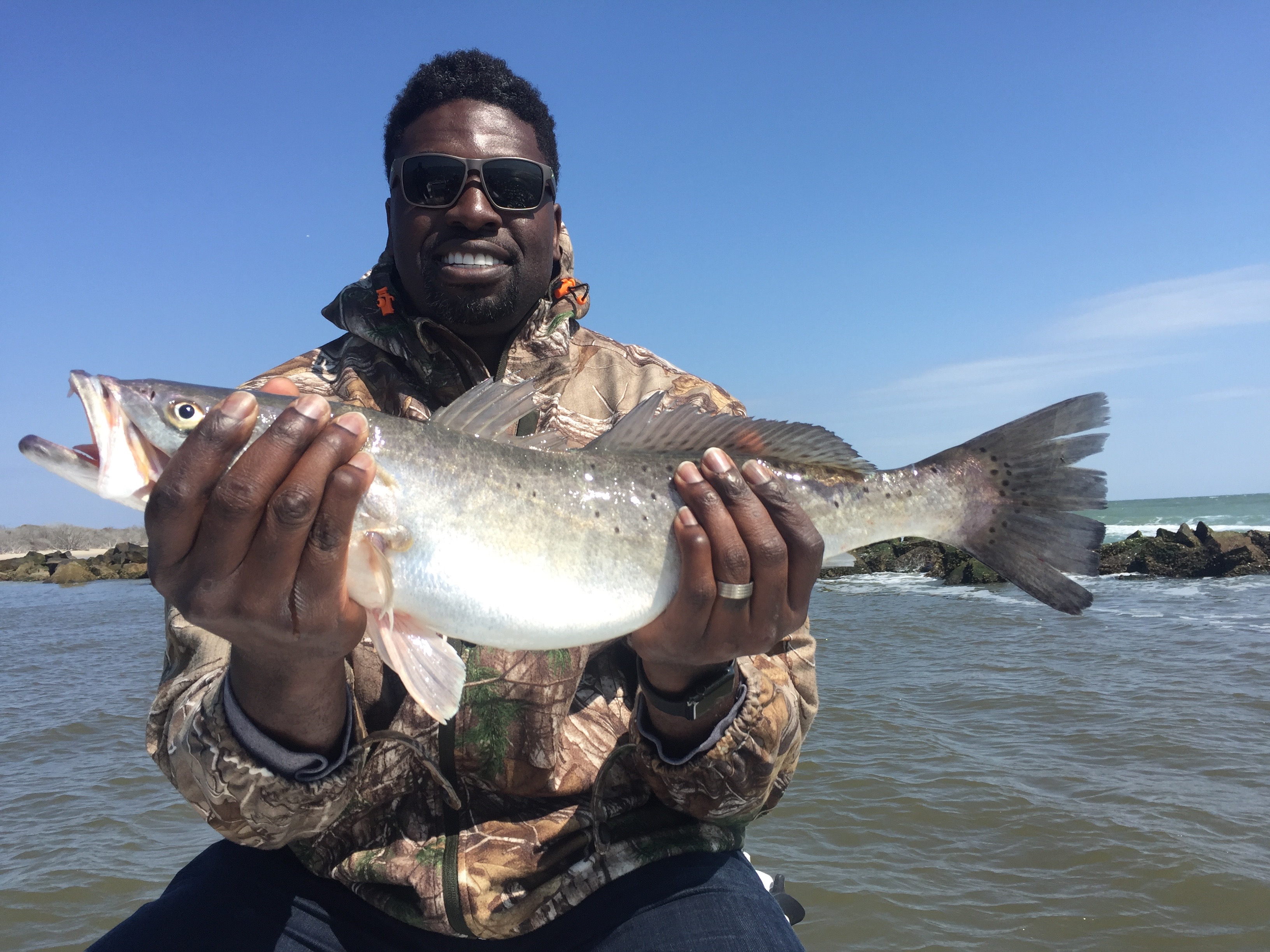 Robert Geathers Jr. holding what was the largest trout of the year(24.5in) on my boat. Keep in mind this guy played defensive end for the Bengals for 1o seasons so this picture doesn't do this fish any justice. Robert caught this trout in March and at the time we were being asked to release all speckled trout due to the prolonged cold snap in January. For a moment I thought there was going to be a mutiny onboard when I told Robert and his brother Clifton that this one has to go back, however they were cool once I explained the need to release these large females while the stock rebounds.  The speckled trout have rebounded nicely in recent months and the numbers dont seem to be as bad as many feared.  2019 should be an excellent year for Speckled Trout fishing in South Carolina.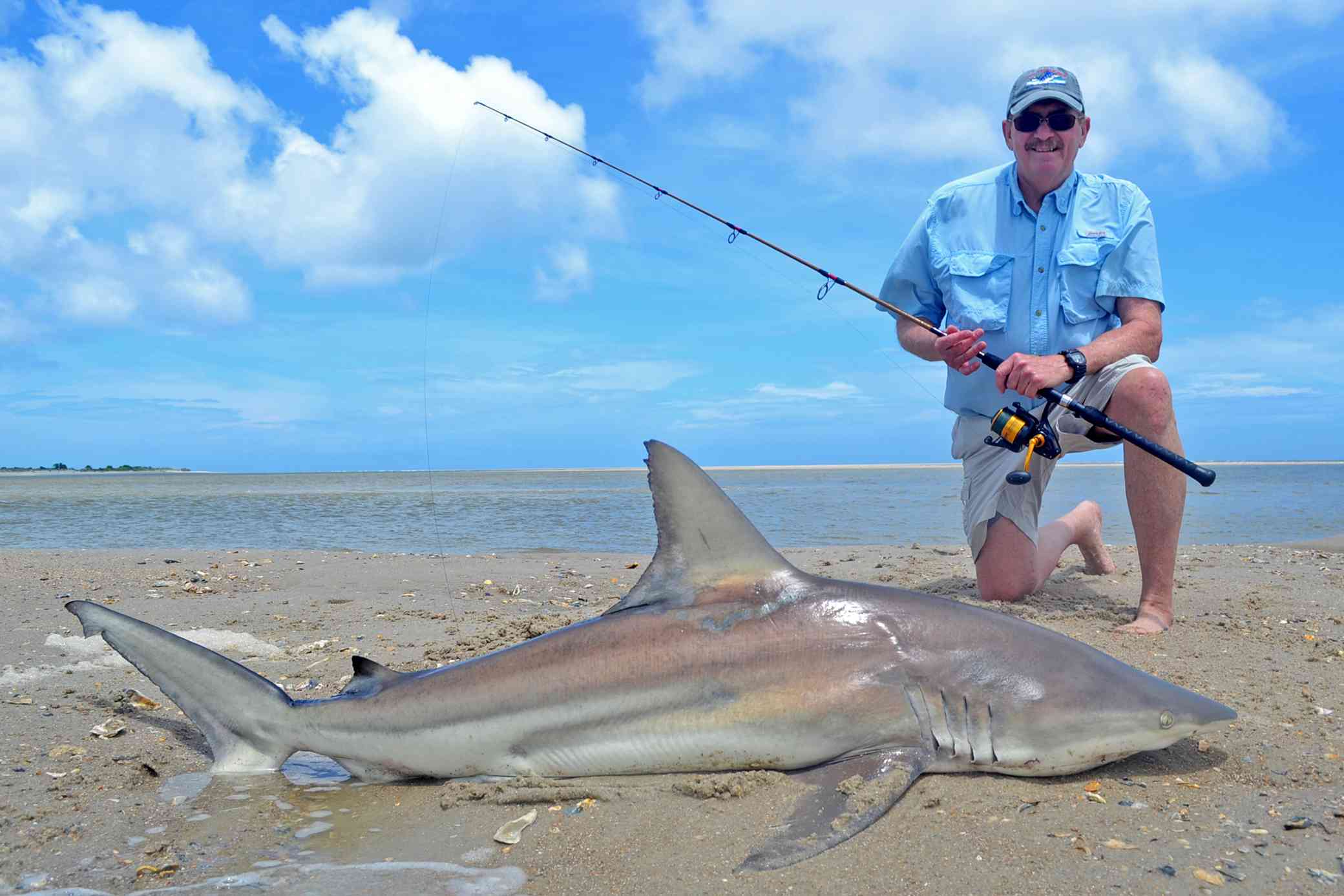 This 7ft Blacktip Shark happened to be in the wrong place at the wrong time. After two hours of trying my best to find some redfish, we pulled up to a promising spot and hook into a nice redfish on the first cast. A few seconds later the line goes slack and we see the large dorsal fin of a blacktip shark. Usually that's my signal to leave and find other fish but I had already exhausted many of my better spots on this trip with no luck.  We decide to chance it only to have two more redfish get eaten on consecutive casts. After a brief chat with my crew, they agreed that this shark is bad for business so we went on the offensive.  With one mullet in the livewell, it wasnt long before we were hooked into battle with this large female blacktip shark. These guys may be bad for business but they are still fun to catch on light tackle.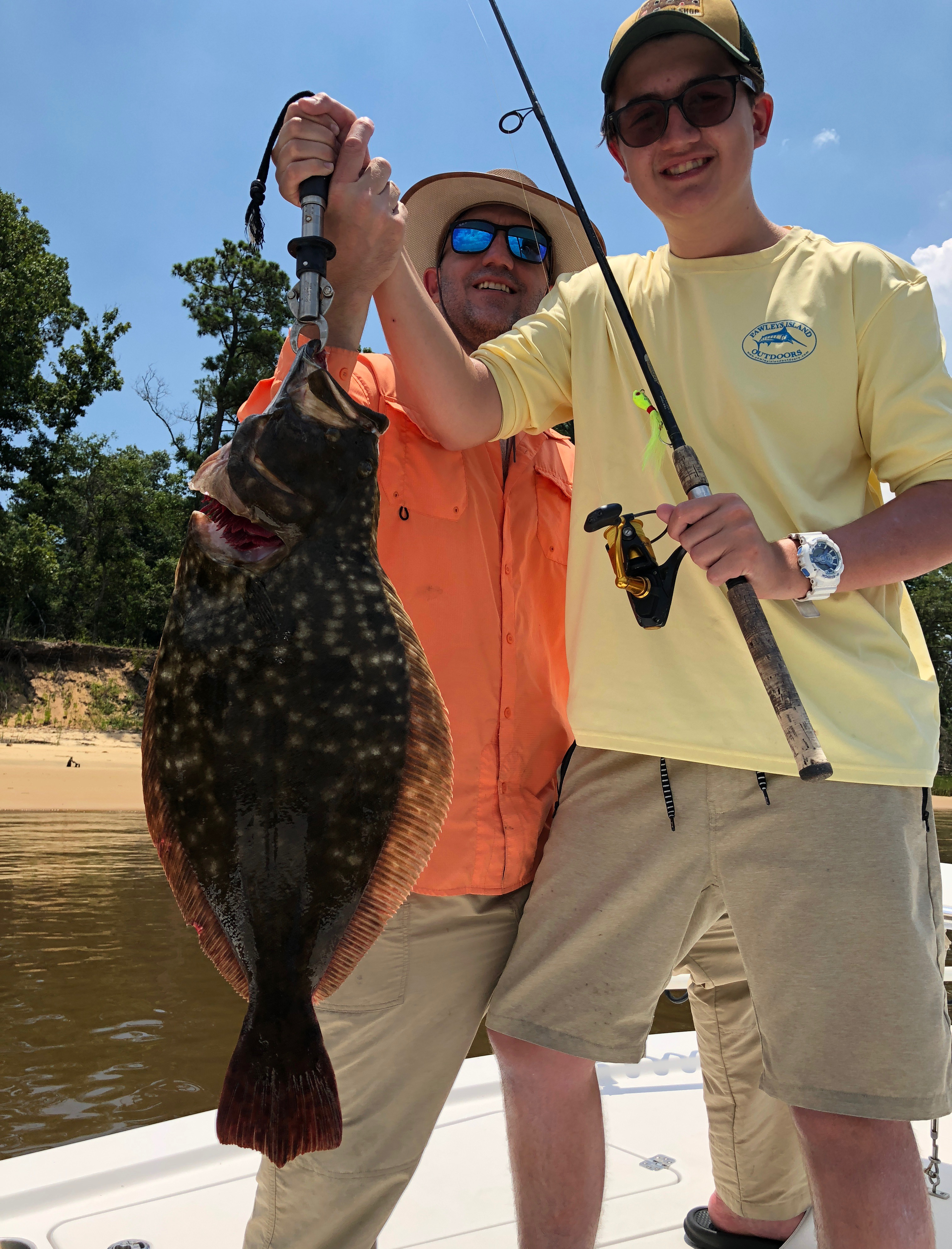 For Eli Yaroch, this was a fish of a lifetime! This flounder weighed in at 8lbs 11oz, the largest flounder ever on my boat and beating my personal best at 7.6lbs. Eli and his father Ben have been fishing with me since Eli was 12 years old. When this fish came over the side of the boat, Eli promptly got a hug from the captain which I later reminded him "anytime you get a hug from the captain after a big catch, you know its a special one". I am so proud of this young man and the fine angler he has become.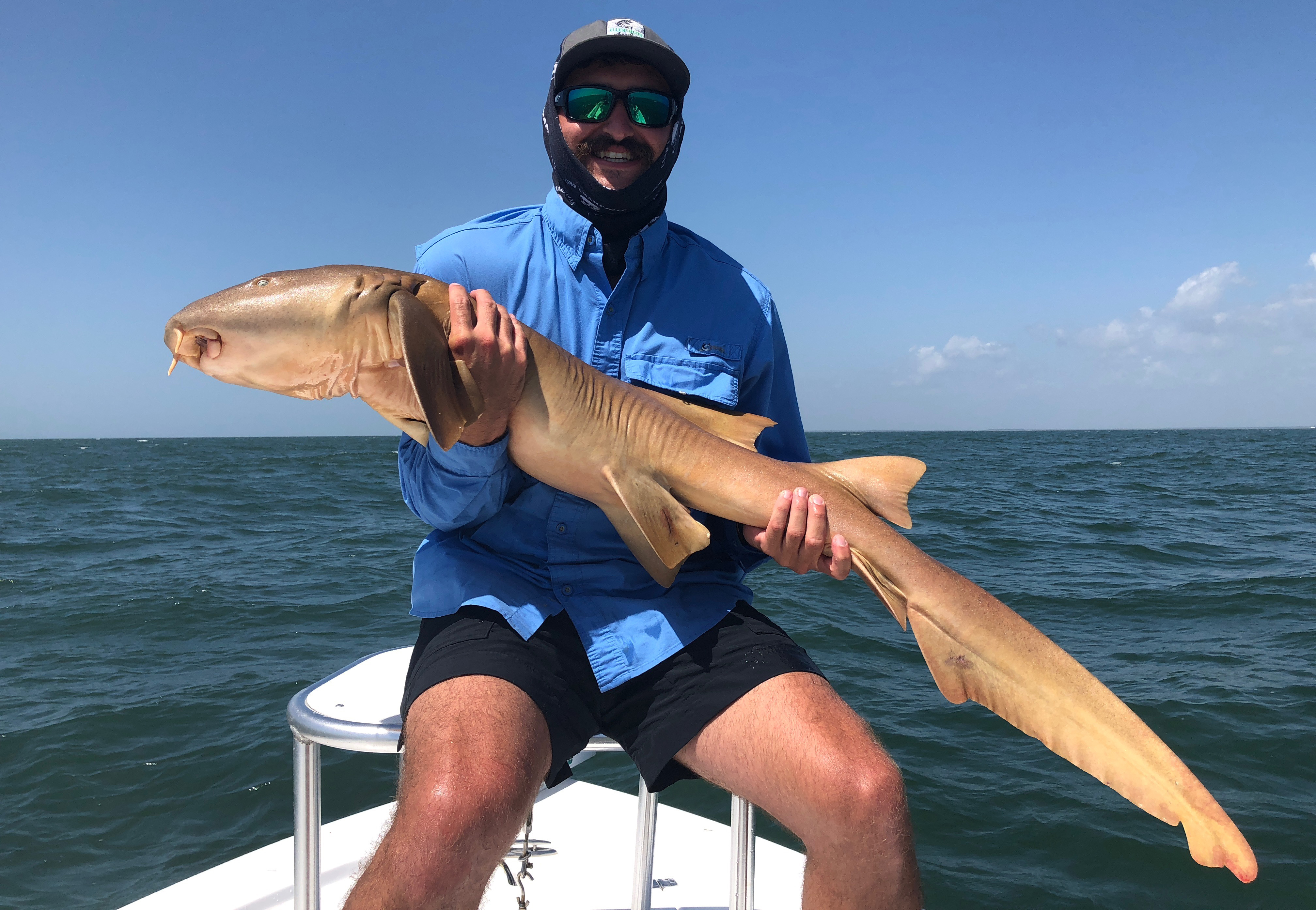 Most interesting catch of 2018 goes to this Nurse Shark we caught while flounder fishing in 40ft of water. When this fish was hooked I though for sure we had a flounder that would contend for the state record.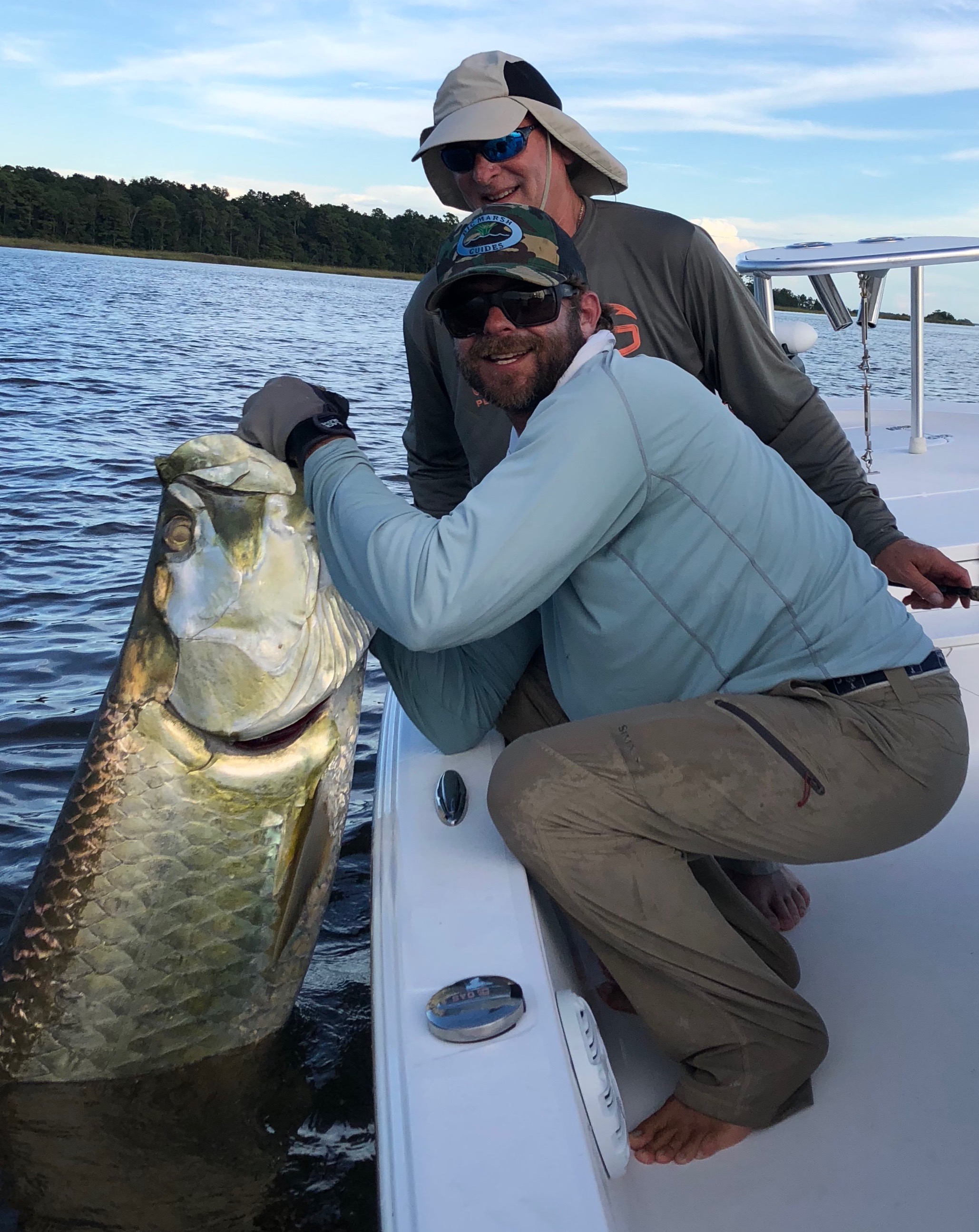 Every great fish comes with a great story. When Joe Blair and his buddy John come to town from upstate New York, they usually bring the horseshoe and this day was no different. This was the largest tarpon landed on my boat this year(145-155lbs) and John literally  caught it on the last cast of the day. After we jumped three other tarpon earlier in the day, we had not had a bite in nearly two hours. John's last cast of the day was a half-ass blind toss over his left shoulder, two cranks of the reel and this beast piles on the lure only a few feet from the boat. 2.5 hours later we get her boatside for the "Hero Shot" and released back to the wild. The boys we're still on cloud nine when we arrived back at the dock where their wives were waiting for them, apparently they were an hour and half late for dinner but if you ask them it was well worth it.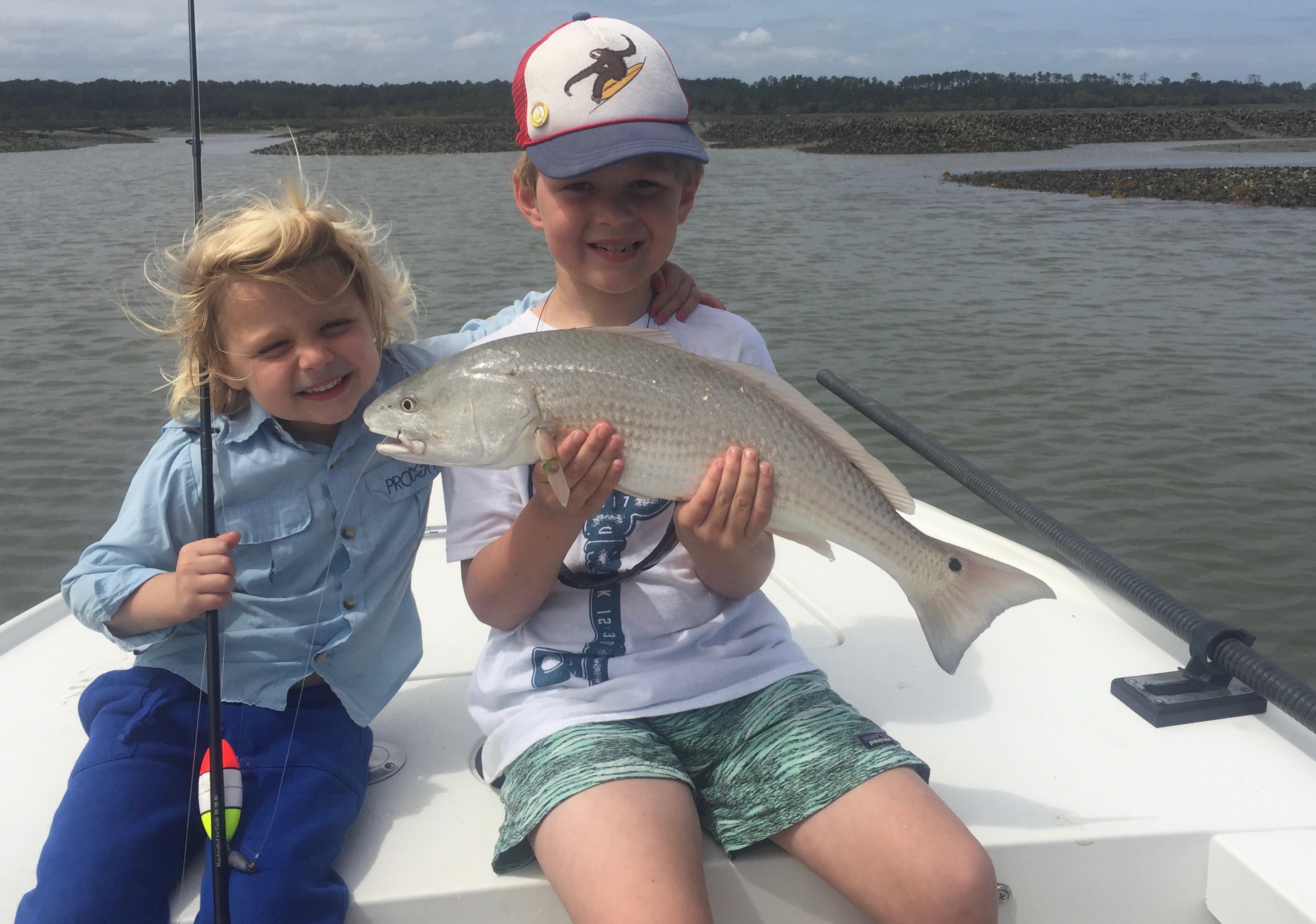 Anytime I have the chance to get my two kids on the water with me, I feel more pressure to put them on a good bite more than I do on most charters. This was a proud dad moment when my daughter "Lula Grey" landed her first redfish which she casted to all by herself. Big brother gets the assist for the photo on this one. We went on to catch over 20 more that day and literally wore these two out. I'll never forget this day and will cherish these moments with my kids for the rest of my life.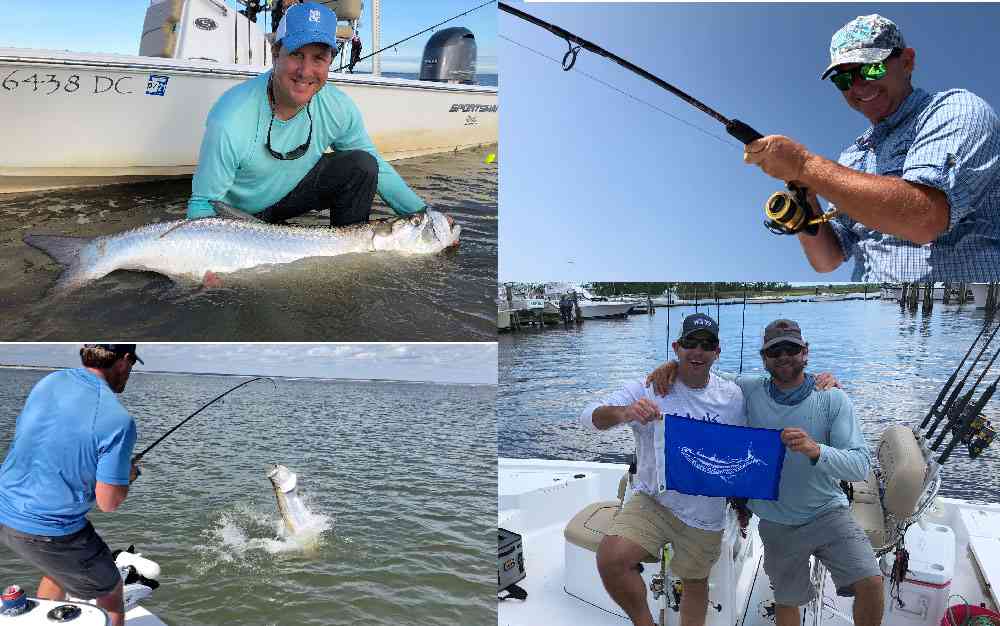 If anyone reading this has ever been tarpon fishing with me or anyone else for that matter, you understand how frustrating it can be at times. I often remind my crew that sometimes you just have to put in the time, keep a good attitude and hope everything falls into place when you finally get the bite. These four guys who I consider close friends rather than clients, have stuck with me for several years and finally landed their first South Carolina Tarpon last year. Thanks for hanging in there with me boys, y'all earned it! Chris Daub, Matt Ellis, Chris Byrd and Jason Hyman.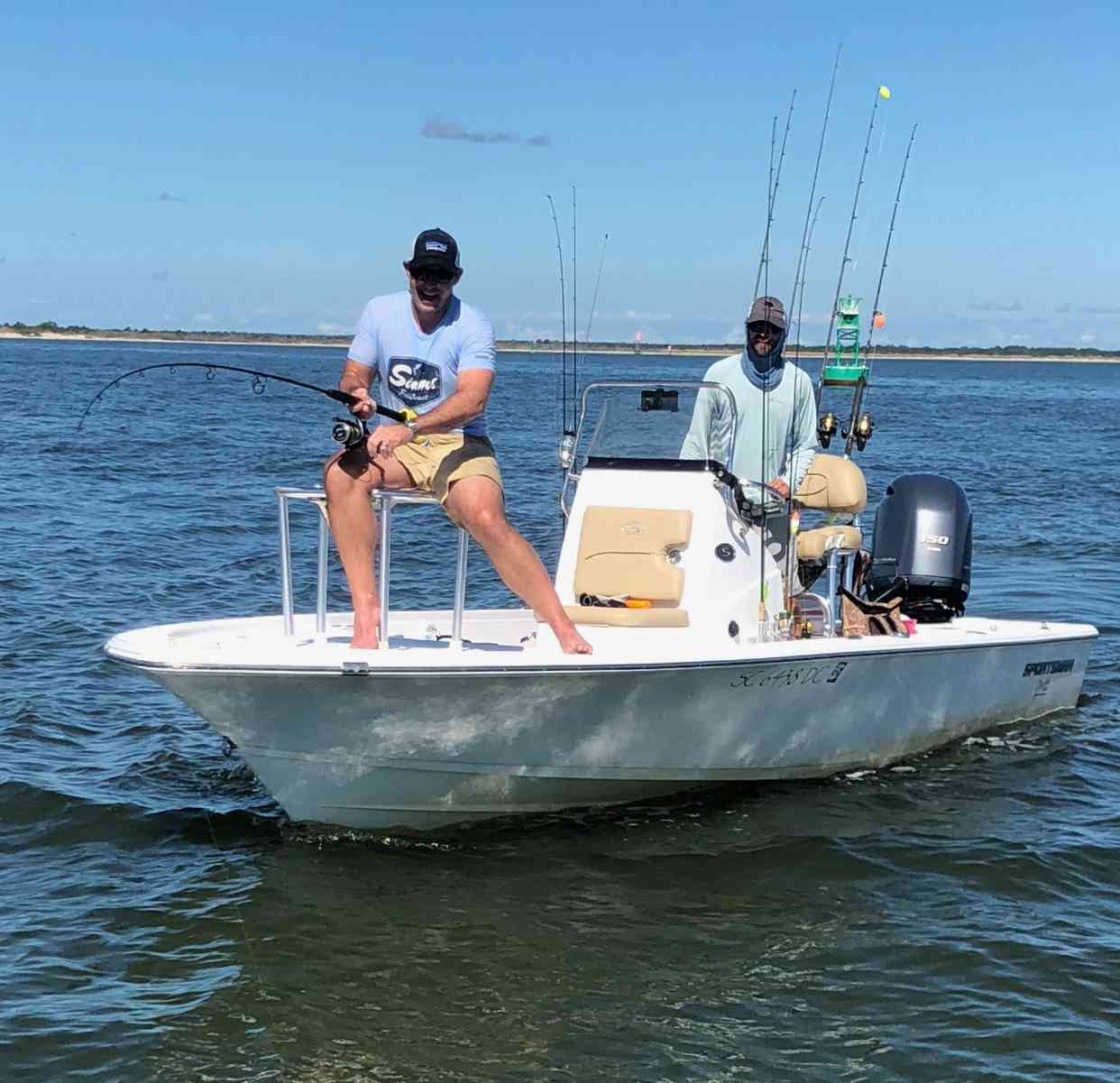 2018 marks the end of an era for me. I have sold the "Lula Grey" and will be looking to replace it with a comparable bay boat in the next few weeks. The "Lula Grey" was a 214 Sportsman Tournament and I cant say enough good things about this boat, it literally did a little bit of everything I like to do around my home waters of Winyah Bay. The versatility of this boat is exactly why I bought it in the first place, however its time to move into something a tad bigger for comfort and safety reasons.
Thanks again to my friends, family, partners and clients who helped make this a very special year. Im looking forward to great things happening in 2019 and hope you can join me on the water to make some memories that will last a lifetime.
Thanks for reading and Happy New Year!
Capt. Jordan Pate