Last Updated on January 4, 2022 by Jordan Pate
With another successful South Carolina tarpon season in the books, I was fortunate to experience some incredible moments that I will never forget. I offer tarpon fishing charters beginning in June and will continue to fish for tarpon until mid late October when they begin their migration back south. All of our tarpon fishing charters depart out of Georgetown where we have access to some of the most fertile tarpon fishing grounds on the east coast.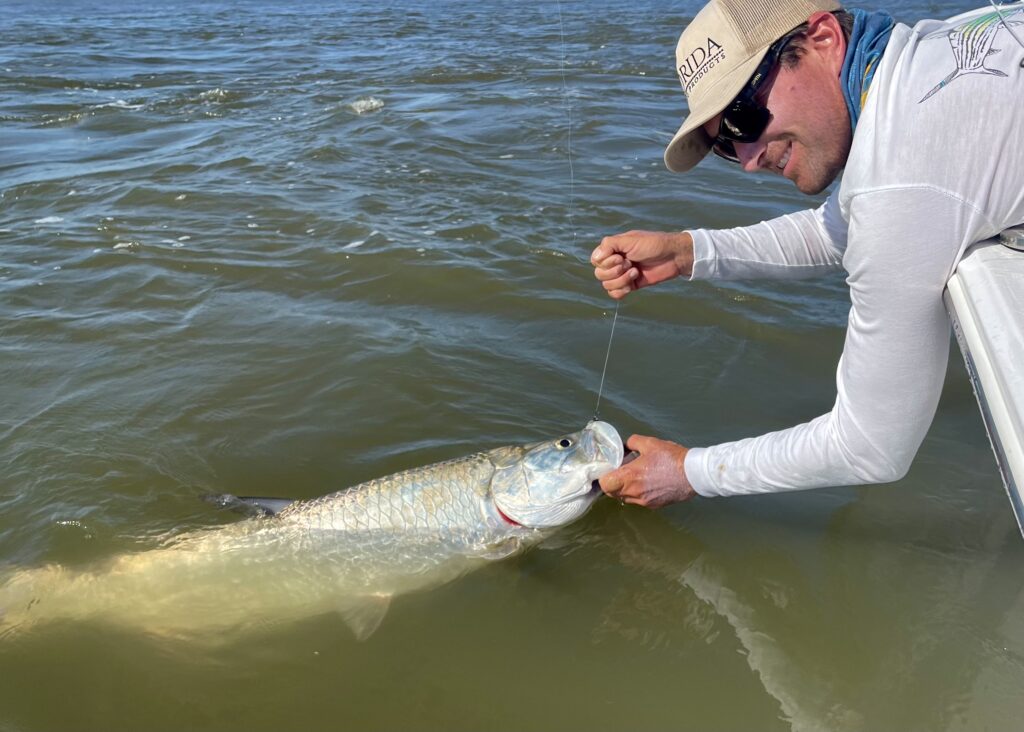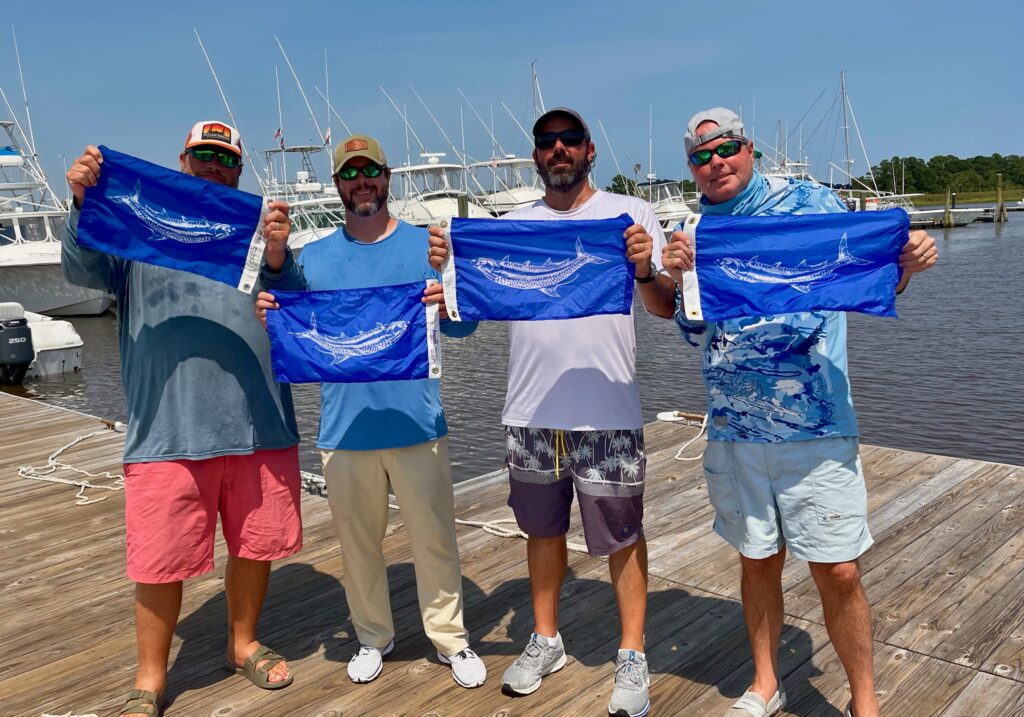 With very little rainfall this year, I noticed a pattern shift due to the amount of baitfish that are normally found in the Winyah Bay vicinity. Due to higher salinity, we didn't get the large schools of menhaden or finger mullet so we didn't see the numbers of tarpon that we've seen in years past. That didn't slow things down for us and we ended the season 38/81 on tarpon this year, which is the 2nd best season we've had since 2003.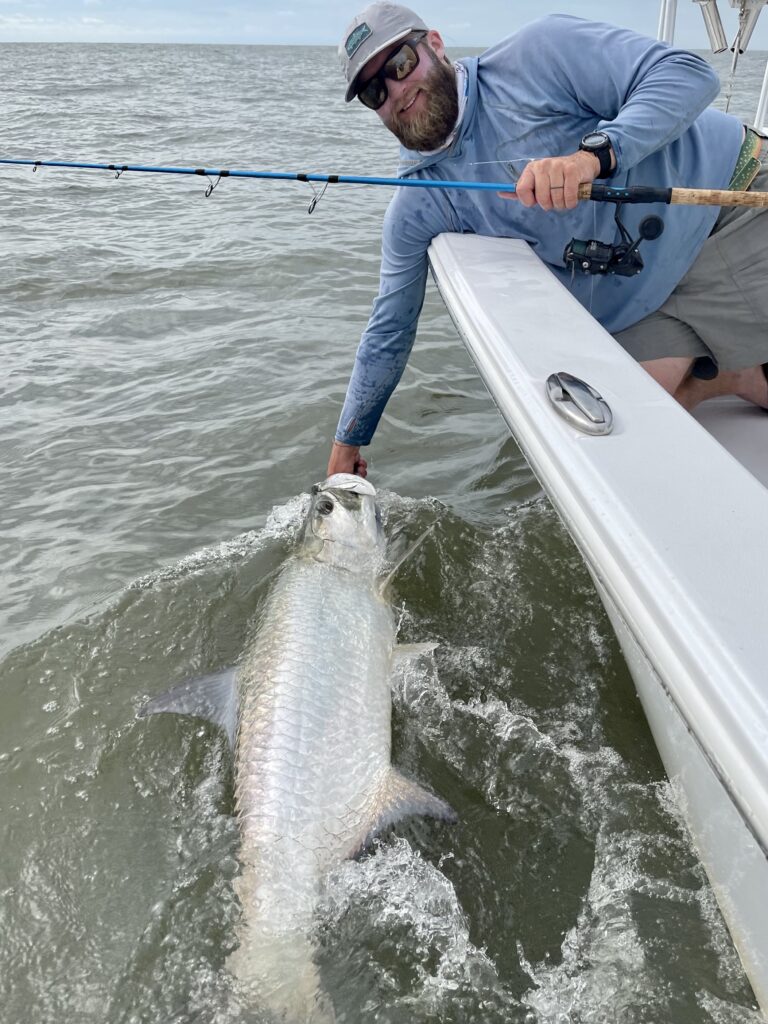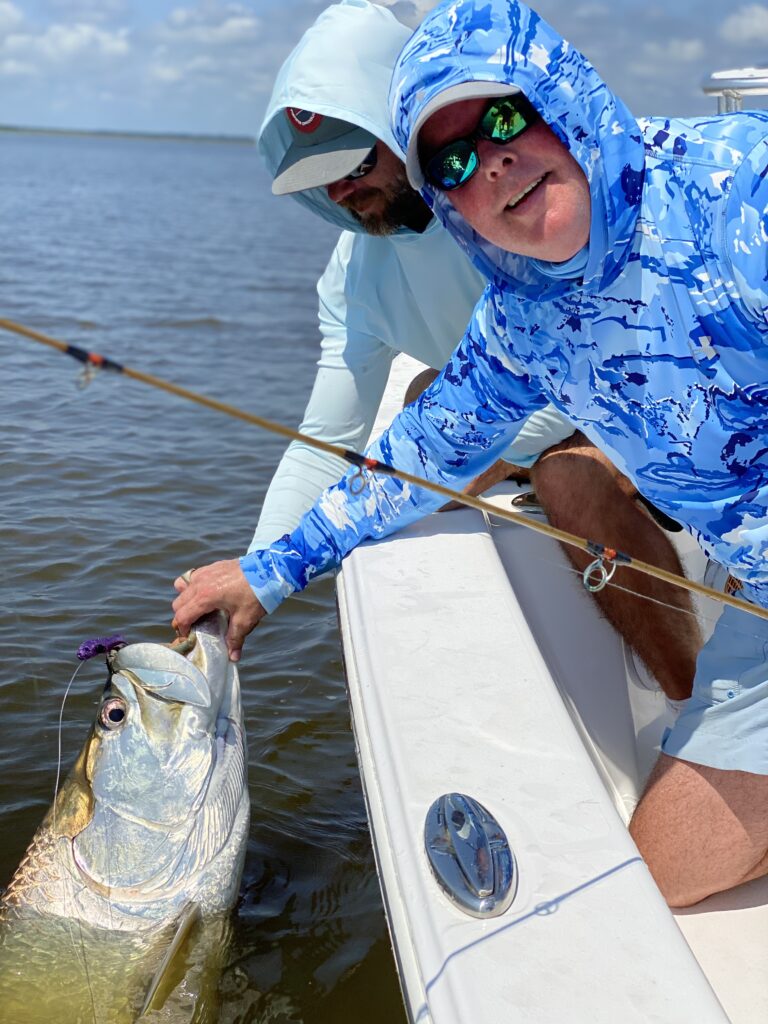 Every Year I have more requests from clients to target tarpon on fly rod, and while the success rate maybe be lower than catching tarpon on live bait or soft plastics, the reward is much higher. Fly Fishing for tarpon in South Carolina requires patience, skill, and a bit of humor because these fish always find a way to humiliate us. People often ask, "what are my chances of landing a tarpon on fly in South Carolina?" and my response is always the same… It depends on the angler and the fish, trust your guide to put you in the right spot and if the presentation is perfect the fish will respond.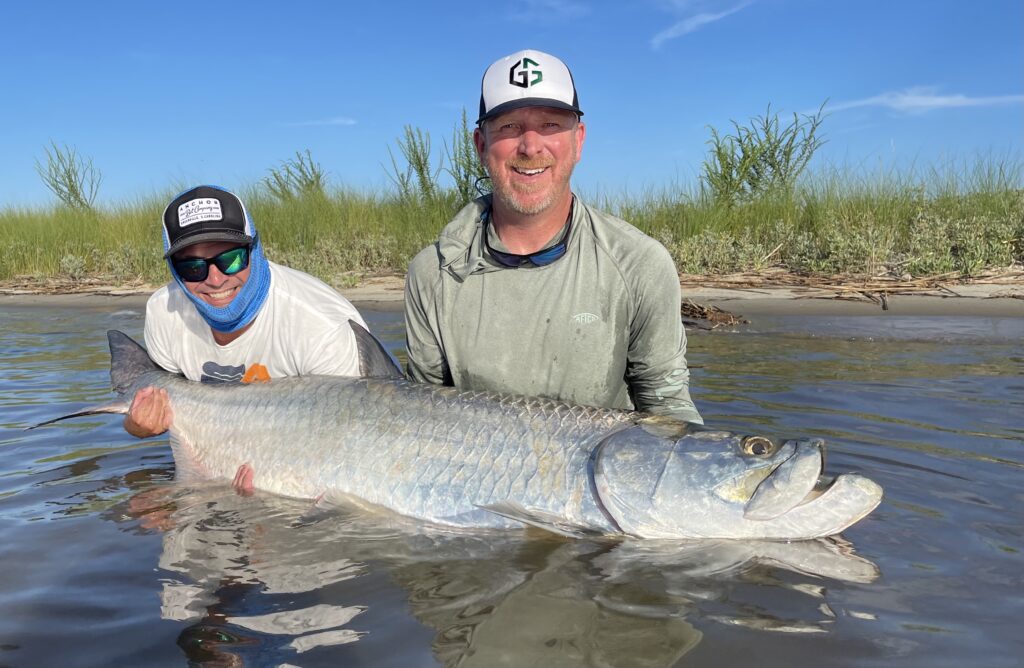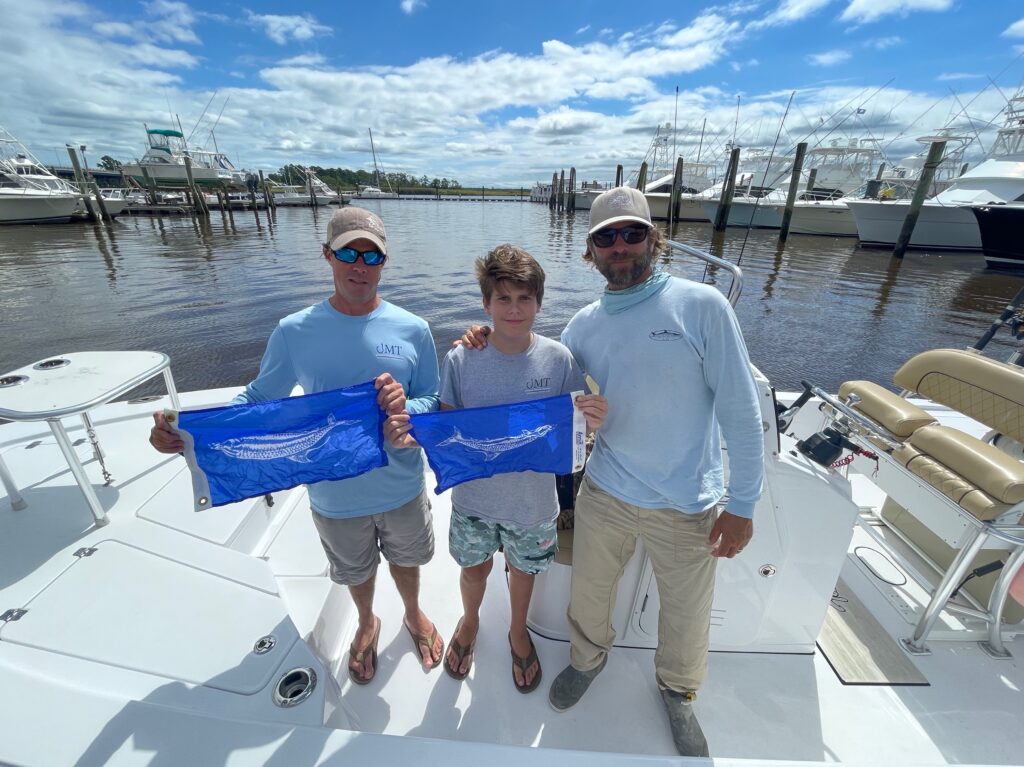 I have most of my clients casting artificial lures like the DOA Swimming Mullet and the DOA Baitbuster. Slow down the retrieve and be ready to set the hook like there is no tomorrow. Hogy Pro Tails are a new favorite of mine, as well as the ZMAN Mag Swimz.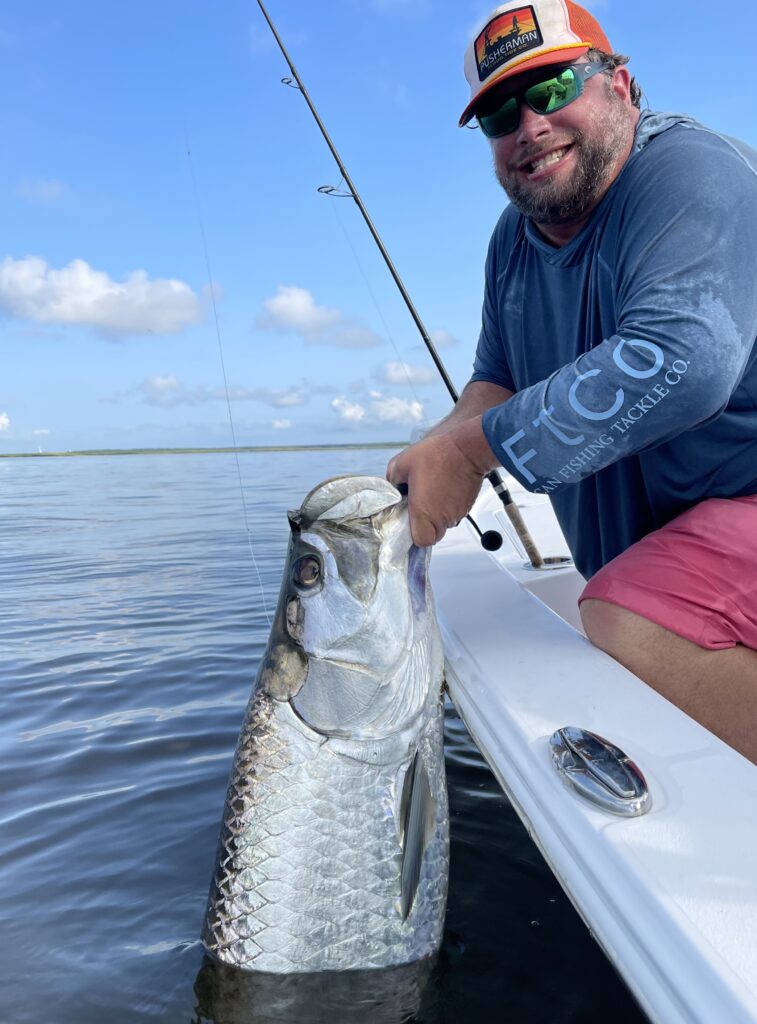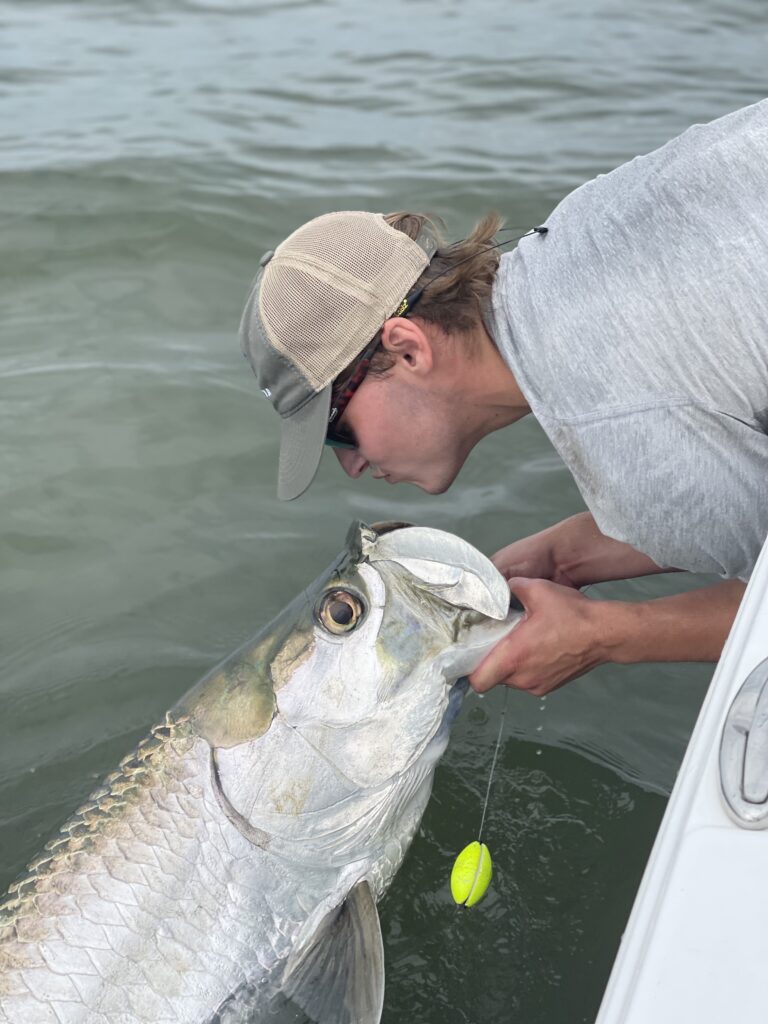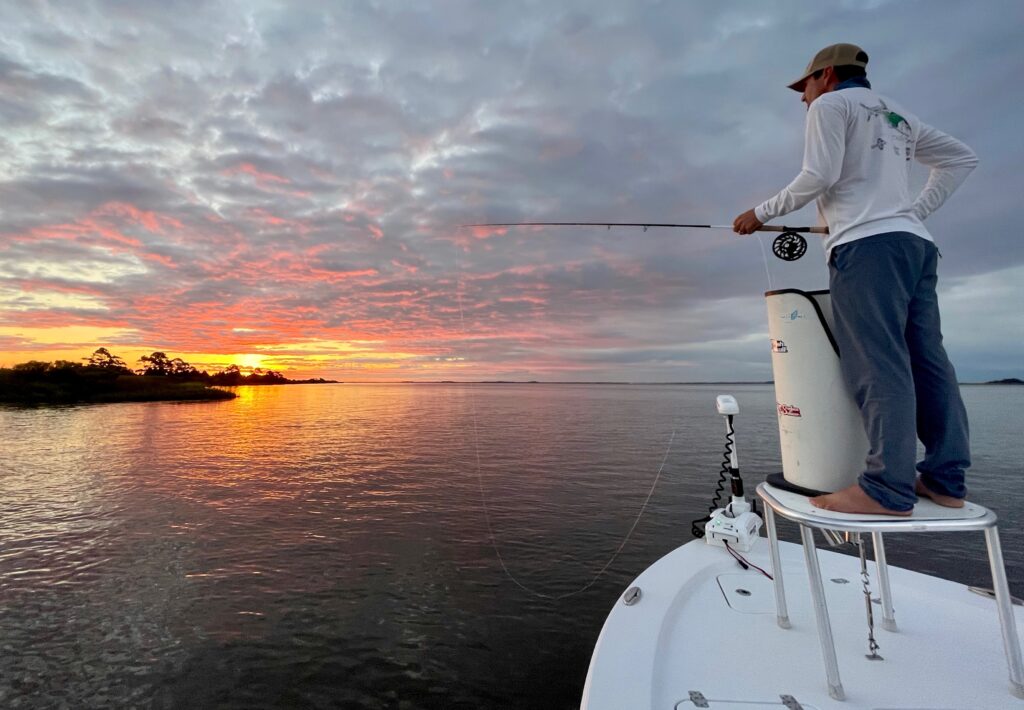 My drive every year is the unexpected challenge that each season brings and learning to improve my tarpon guiding skills by successes and mistakes I make along the way. Patterns change year to year and day to day so having intimate knowledge of a particular fishery and understanding these patterns is what ultimately gives me an edge as a tarpon fishing guide in South Carolina. Spots are very limited for 2022 tarpon season so contact me directly to schedule a tarpon charter.
-Capt. Jordan Pate