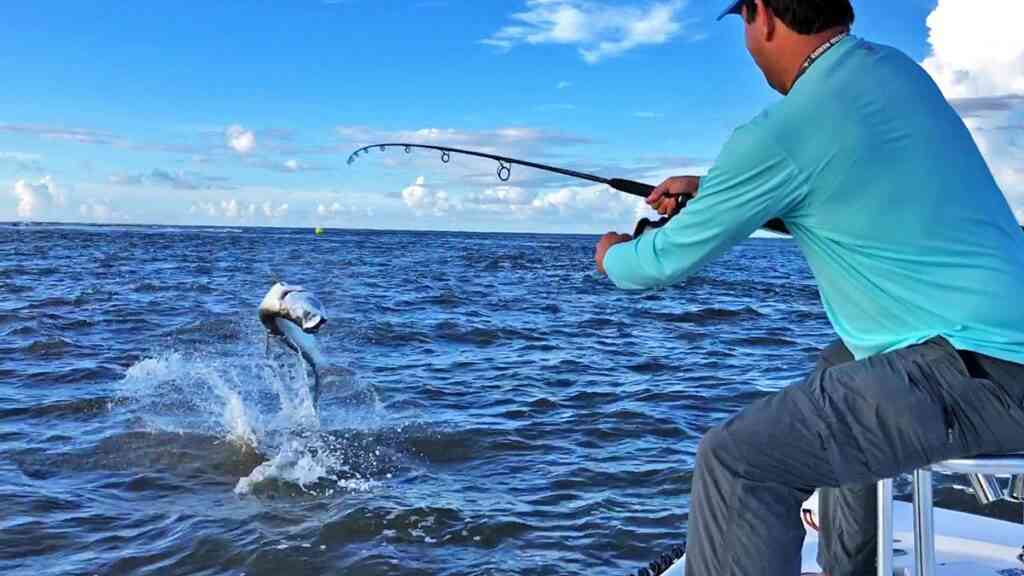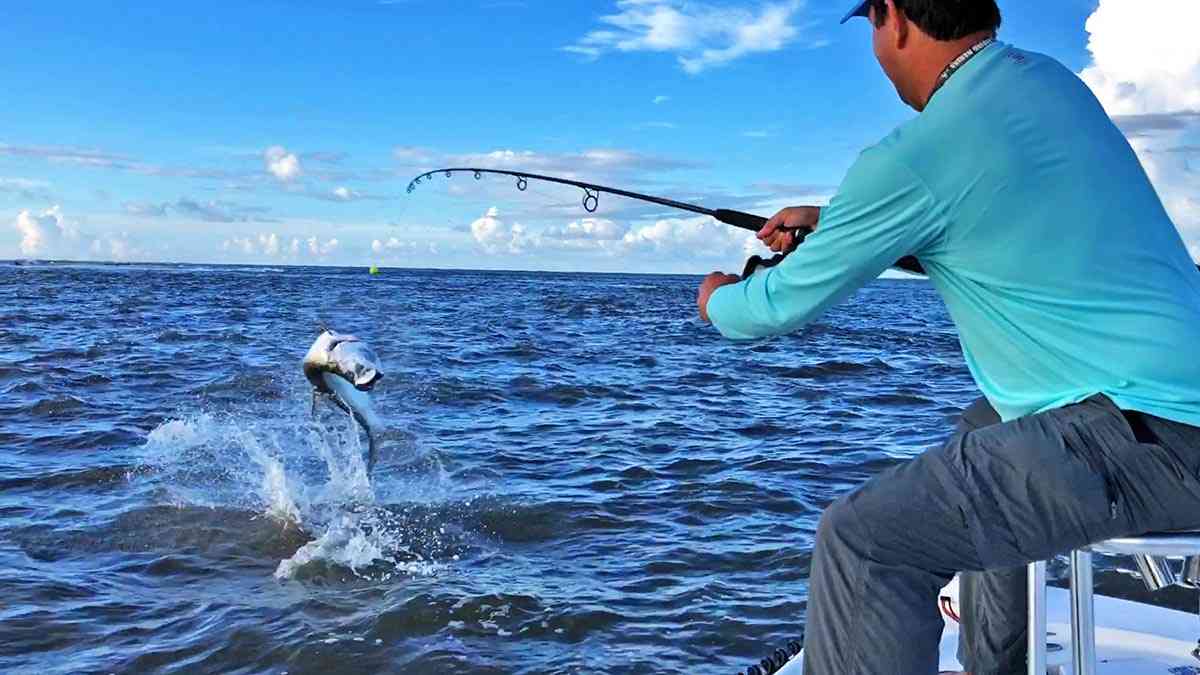 This is a fish that needs no introduction, the mighty Tarpon (aka "Silver King") is the apex predator of all inshore gamefish. The average size of Tarpon that frequent South Carolina average 80-100lbs and their dramatic acrobatics are sure to leave anglers with memories that will last a lifetime. Tarpon are a migratory species of fish that will begin to show up along the South Carolina coast in late May and they have been known to stick around thru the end of October, before migrating back to South Florida for the Winter.
Do you fly fish for tarpon in South Carolina?
Yes! While we don't always have clear water to sightfish to cruising fish, we are often casting to rolling or feeding tarpon. 11wt and 12wt outfits are preferred for tarpon and we use a combination of custom flies tied by Captain Jordan Pate and other local fly fishing guides.
Where do you tarpon fish in South Carolina?
Captain Jordan Pate focuses his tarpon fishing efforts around Winyah Bay, Santee Delta, and Cape Romain. While we occasionally target tarpon in the ocean, Tarpon will often move into the estuaries and rivers so even on the windy days we are still able to get our clients shots at tarpon. Most of our tarpon fishing charters depart from the Georgetown Landing Marina however there are several other boat ramps in the area that we can launch from.
What type of experience is needed?
Our fishing guides cater to anglers of all skill levels so no experience is needed to hook and land a tarpon.
What is the best time of year to fish for Tarpon in South Carolina?
Tarpon are a migratory fish that begin to show up in good numbers along our coast in June and the tarpon run will continue until October. July, August and September are perhaps the best months to catch tarpon in South Carolina with the peak of the tarpon migration occurring during the mullet run in September.
Length of Tarpon Charters?
We recommend at least 6 hours with the tarpon charters, this gives us enough time to locate fish and put in a good effort to get the bites.
This is my first time tarpon fishing, what can I expect?
The first piece of advice is to bring a good sense of humor and some luck because tarpon fishing can really test your nerves and patience. Catching fresh bait is key to having successful days on the water so we will often spend 30 or 45 mins locating and catching live bait for the day. On a good day we can get ten bites, on a slow day we can get 0 bites, that's how fishing goes sometimes. Our guarantee is that our guides will go the extra mile to get our clients the best shot at catching a tarpon. If things get really slow, our fishing guides will often set up in areas that allow anglers to catch bull redfish, sharks or other species to keep busy.