Last Updated on February 3, 2022 by Jordan Pate
Springtime Fly Fishing along the South Carolina Coast
We are fortunate to have year around fishing options in South Carolina and one of my favorite times of year for flyfishing is in the Springtime when the water begins to warm and the redfish become more active in the shallow waters. Near my home waters of Winyah Bay, the water clarity is generally more favorable between the last few remaining cold fronts and the big moon tides which can deliver some of the best flyfishing of the year.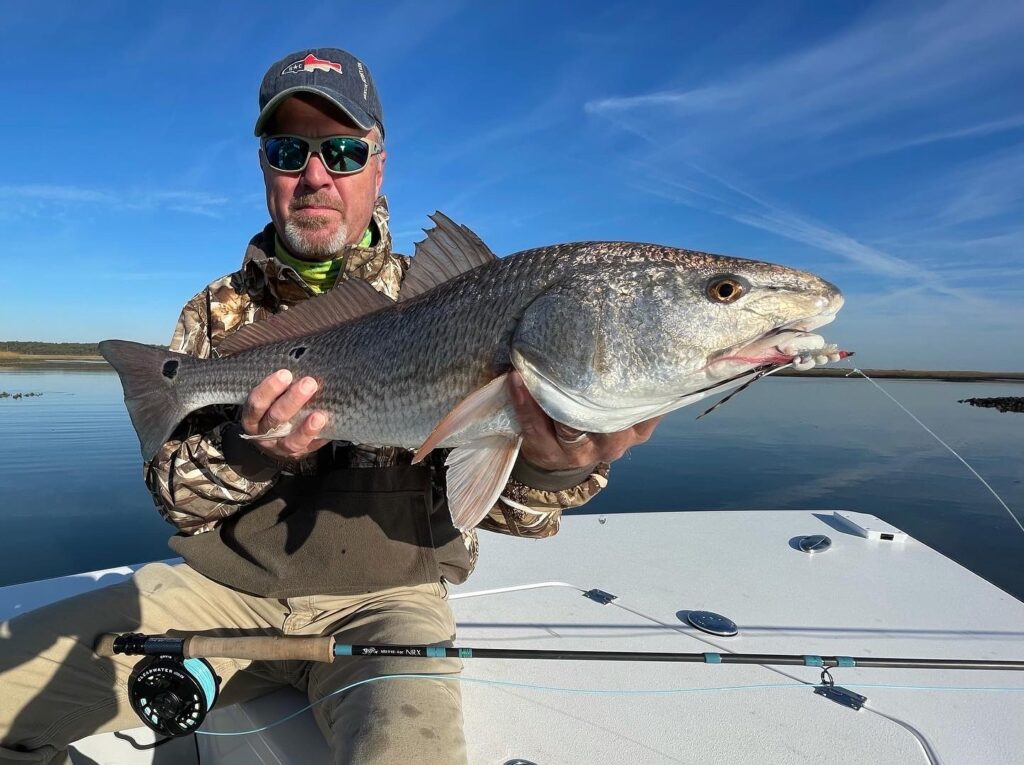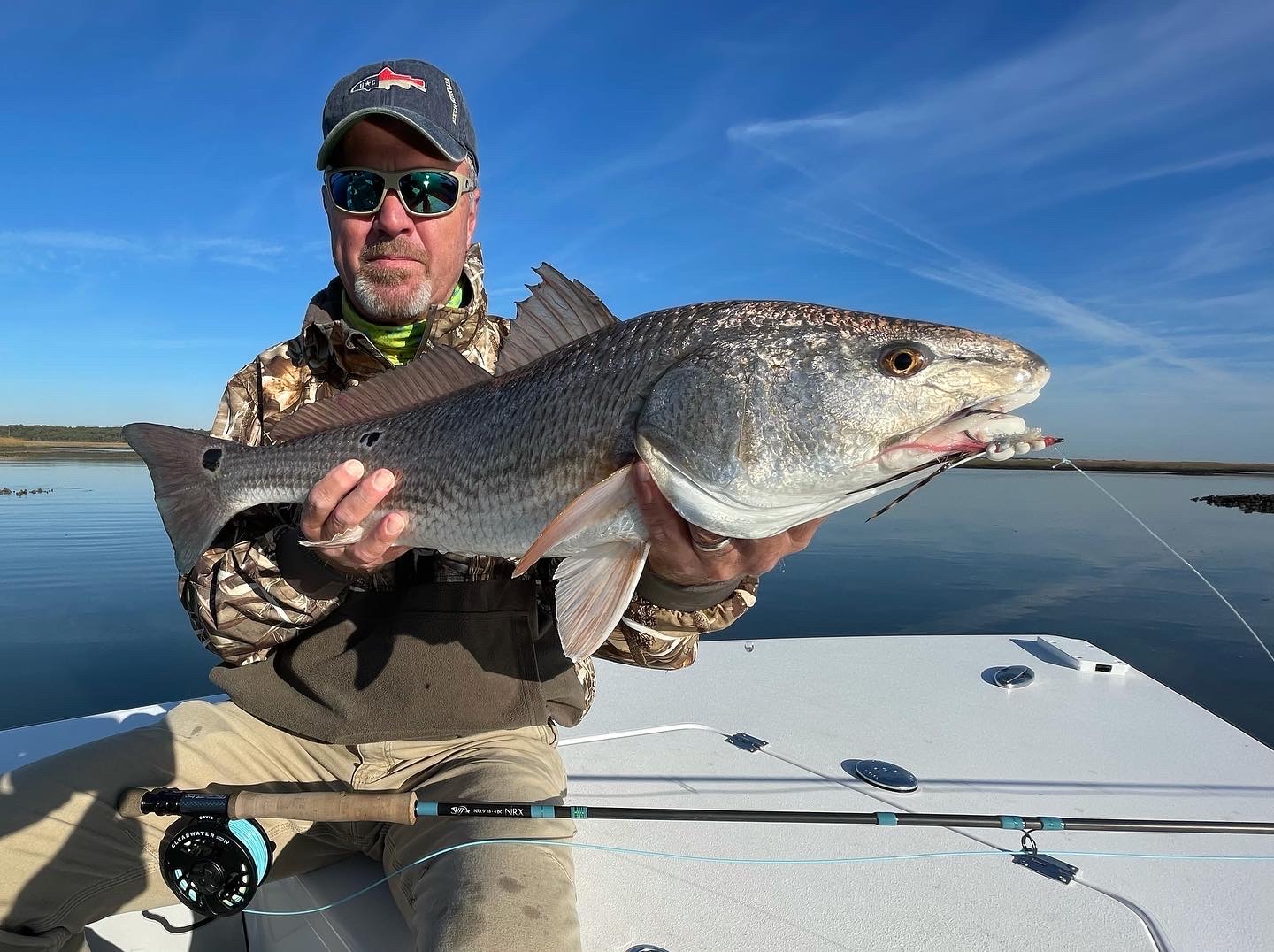 Redfish are the primary target in the shallow creeks and bays as grass shrimp and fiddler crabs begin to emerge from the mud flats. Fly patters vary this time of year but my three favorite flies are the tried and true white Clouser Minnow, black and purple Redfish Toads, and a custom tied fly I like to call the "Cackalacky Crab". This crab pattern is very effective as water temps hit the 60 degree mark, coincidentally when blue crabs begin to molt and they become soft crabs which is a stable part of a redfish diet in Springtime.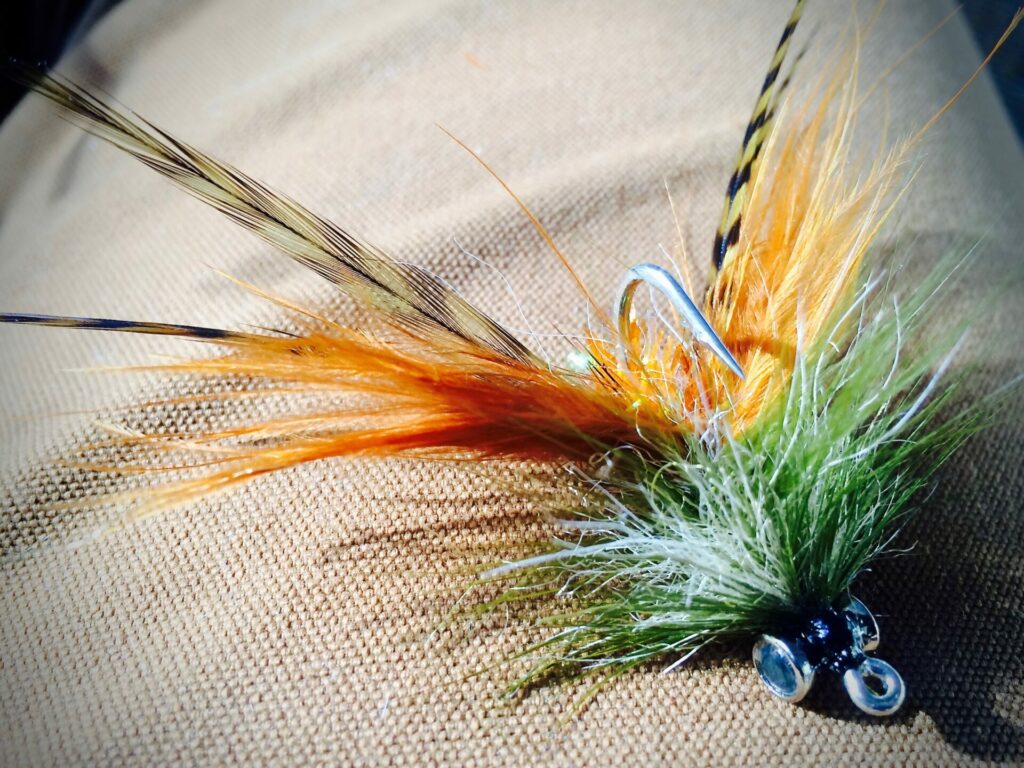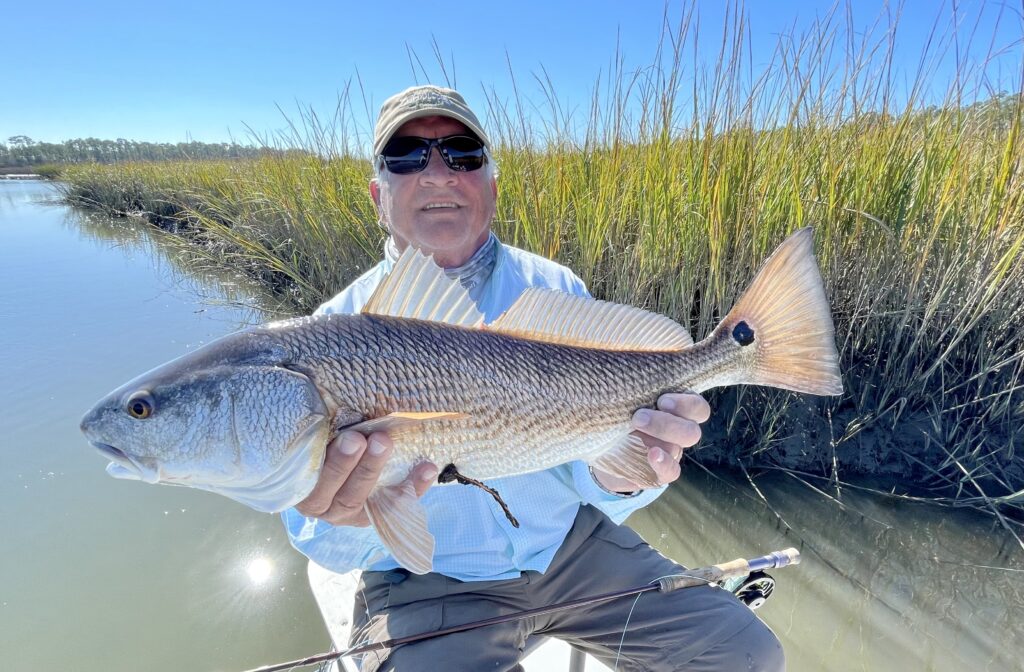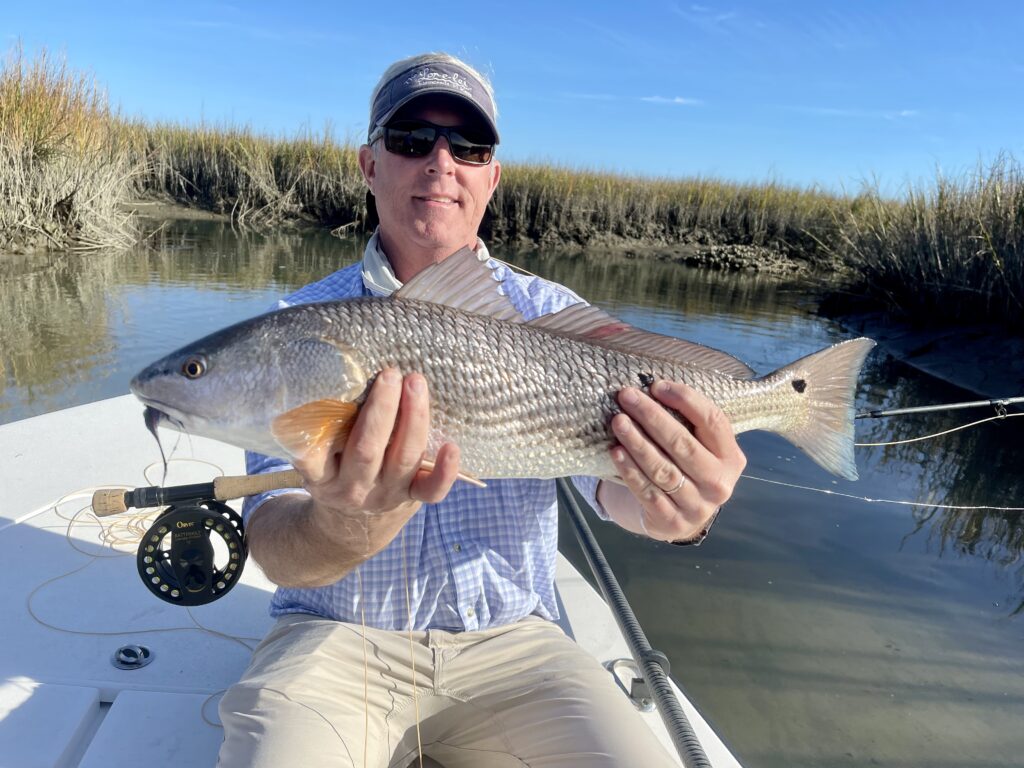 Tripletail are becoming a reliable fishing option in April and May and they are a lot of fun to catch on fly fishing gear. Light color, slow sinking flies are needed to present the fly to these fish that appear to be floating under the surface of the water. Tripletail are excellent eating fish that hold their own when it comes to a good fight, therefore they are a popular target for a lot of my fly fishing clients.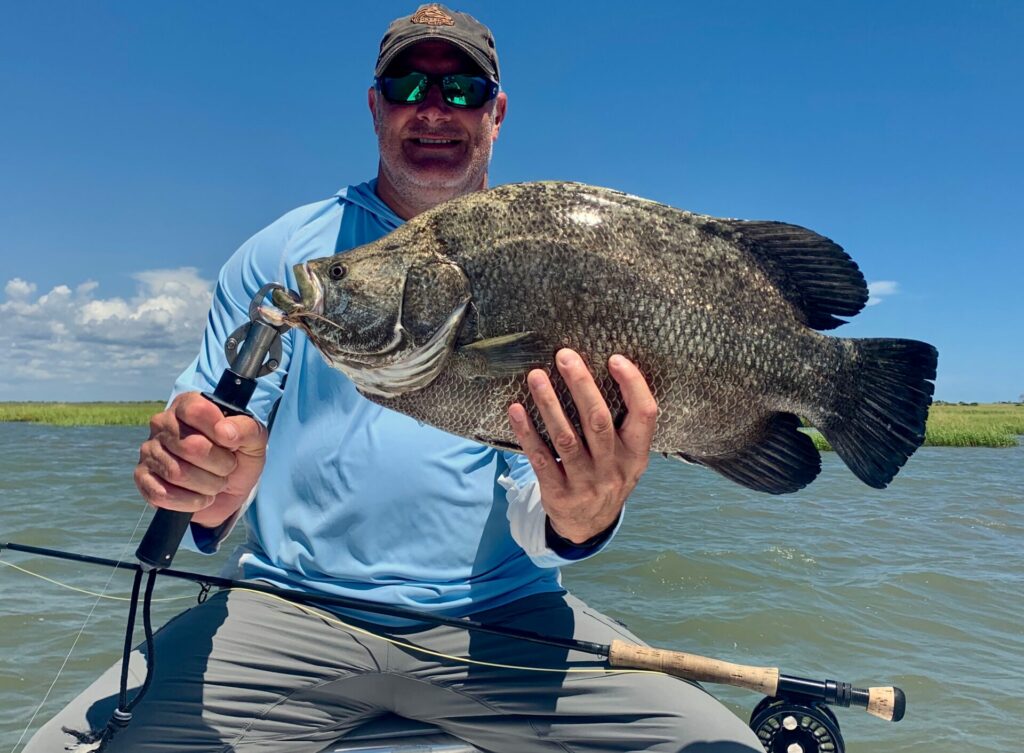 Just offshore of the South Carolina coast,  False Albacore and Bonita begin to move in along the nearshore reefs as the water temps climb into the 60s. Albacore are generally found in 68 degree water temps in the 40-60ft depths. Sardine flies and Clouser Minnows with a tad bit of flash are good fly options for  False Albacore in South Carolina.  Cobia begin to show up in April and May which are also a popular target on my Springtime fly fishing trips. When targeting cobia on the fly, we will "run and gun" to find schools of menhaden just off the beach, if you find the baitfish there is a good chance cobia will be nearby. The nearshore wrecks from 40 to 80 feet of water will also be holding cobia. Black and purple eel patterns are a hot fly for Cobia along the South Carolina coast,. Another popular species only found around the wrecks are Amberjacks which never give up easy for fly fishing anglers. Topwater Poppers are sure to get a strike from a school of aggressive amberjacks.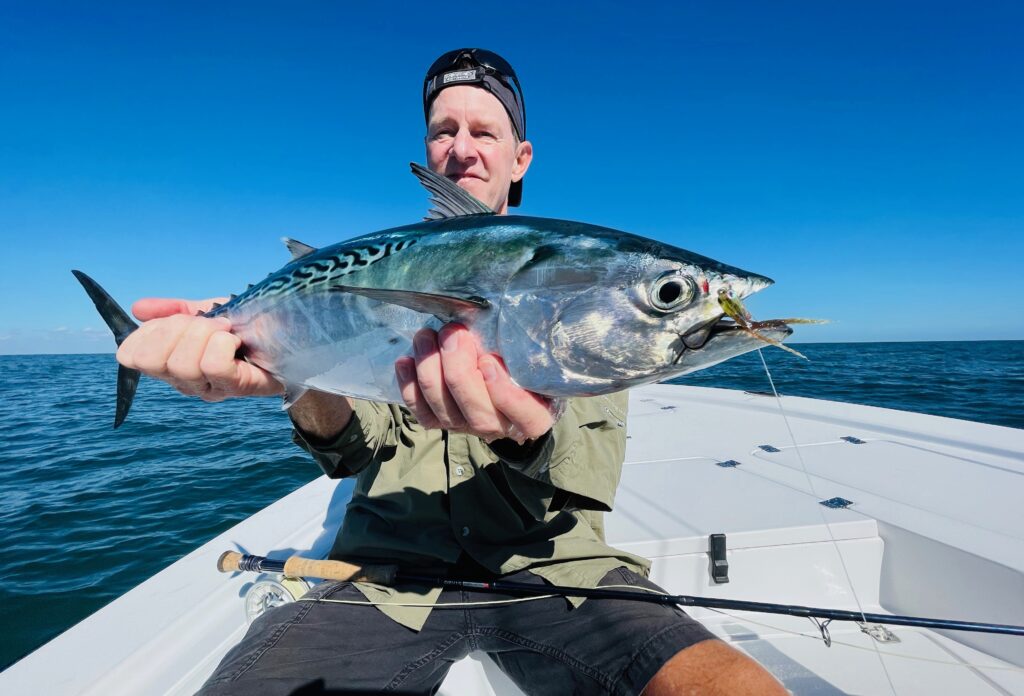 Spring is also a great time of year to target Bull Redfish on the Fly Rod. Bull Redfish will begin moving back inshore as water temperatures warm and they can be found schooling in 30-40ft of water this time of year. Diving Gannets are a dead giveaway to where the schools of Bull Red fish are located. Sinking line and heavy flies will help get the fly down to where the fish are located.
The downside to fishing in the Spring is that we often have a lot of windy days, big tides, and heavy rain events but if you time it just right, chances of having a memorable fishing trip are very good. If you are a fly fisherman planning a trip to the South Carolina coast during the Springtime, feel free to reach out to me for more information about fishing this time of year.
-Capt Jordan Pate