All Fishing Charters are customized specifically to the anglers preferences and we are dedicated to making your trip fun and enjoyable! The saltwater fishery surrounding Georgetown, Myrtle Beach, Pawleys Island, Kiawah Island and Edisto provide many options for fishing charters. Target species will vary by season but redfish, speckled trout, and sheepshead are abundant year around while tarpon, flounder, sharks, and cobia are present in the warmer months.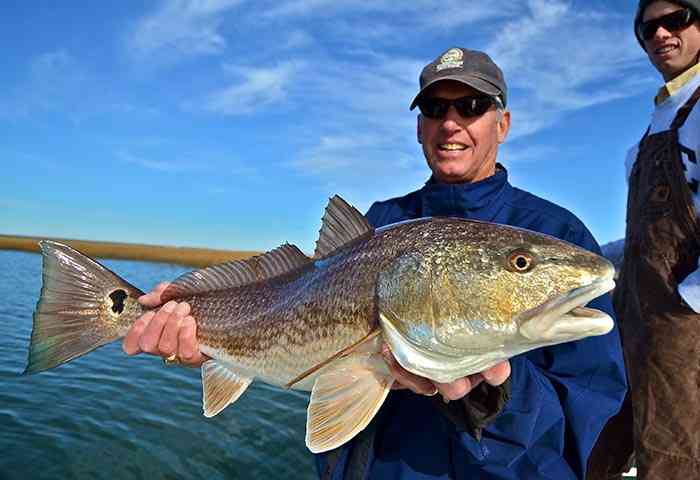 Inshore Fishing
We are very accommodating to younger kids and will do everything possible to make sure they have a good time on the water. There is nothing better than seeing the smile on a kids face after doing battle with a large fish.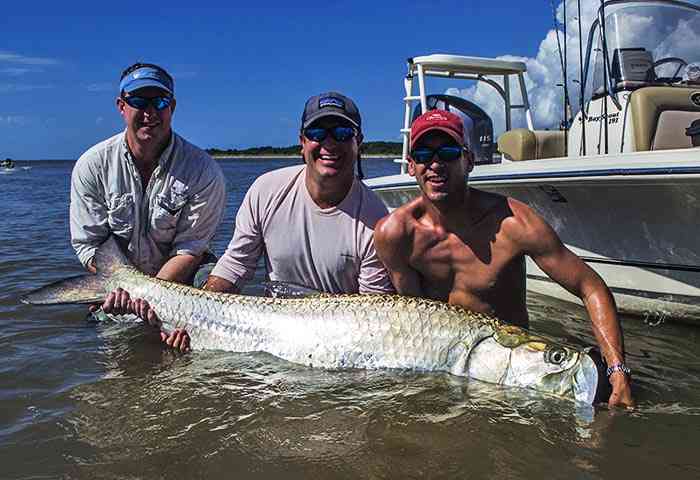 Tarpon Fishing
The tarpon fishing in South Carolina is often overlooked as a world class tarpon fishing destination. Tarpon arrive in South Carolina in late May however the best tarpon fishing occurs August – October during the fall mullet run.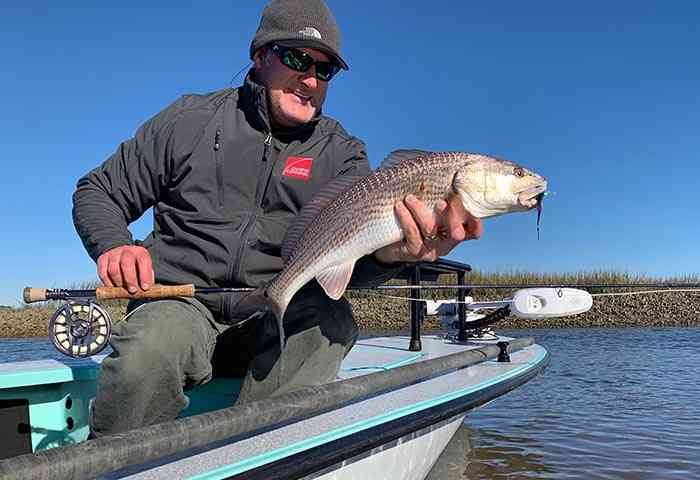 Fly Fishing
If you love fly fishing, we have the charter for you! Our are of South Carolina's coast offers amazing shallow water fly fishing opportunities. The creeks, rivers, bays, and sawgrass offer numerous fly fishing opportunities year 'round.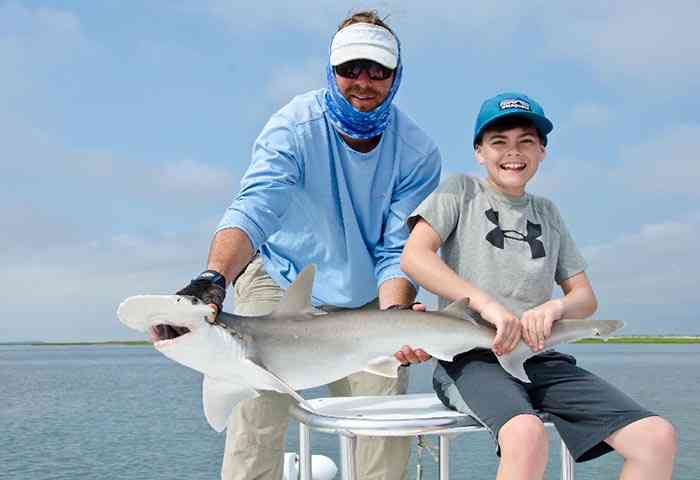 Shark Fishing
Knock this one off your bucket list! We have plenty of toothy critters for you to hook into. If you have always wanted to catch a shark, we've got you covered. We have several of different species in our area from 10lbs to 400lbs.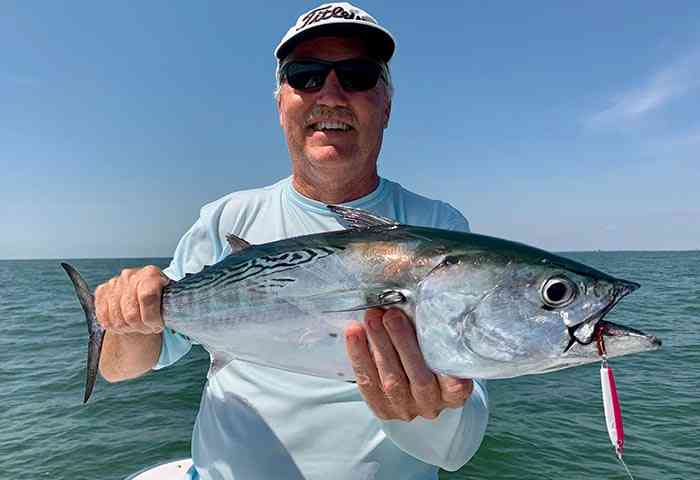 Nearshore Fishing
We have several wrecks and reefs within just a few miles of shore that provide tons of great fishing. Species such as snapper, kingfish, grouper, cobia, triple tail and many more call our area their home waters. Let's go!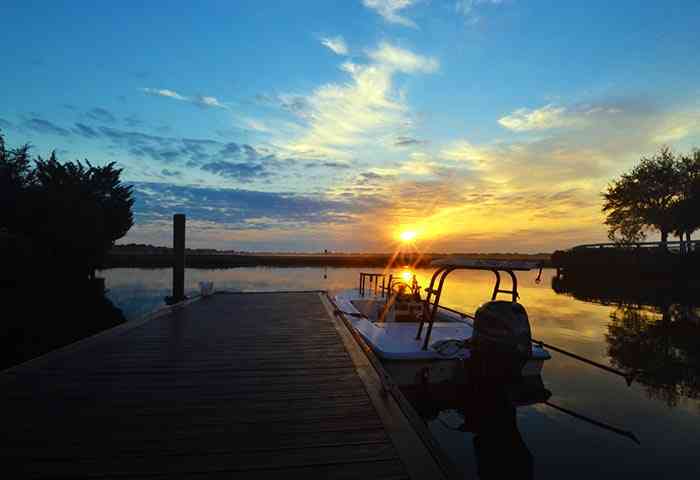 Tours & Cruises
If you are looking for a leisurly cruise and take in the sites, we can provide that! The marsh, creeks, rivers and beaches provide ample opportunities to take in the sights as well as view and watch a ton of amazing wildlife -- all from the water.
Rates are for two anglers, each additional angler is $50 (6 max)
Rates include fishing licenses, equipment, and everything you'll need for a productive day of fishing. We use only quality fishing rods and reels from St. Croix and Penn Fishing.
We can also arrange for multiple boats for larger parties.
*Please consider gratuity at the end of your trip(10-20%). Tipping is customary in the fishing charter industry and your captain works hard for tips.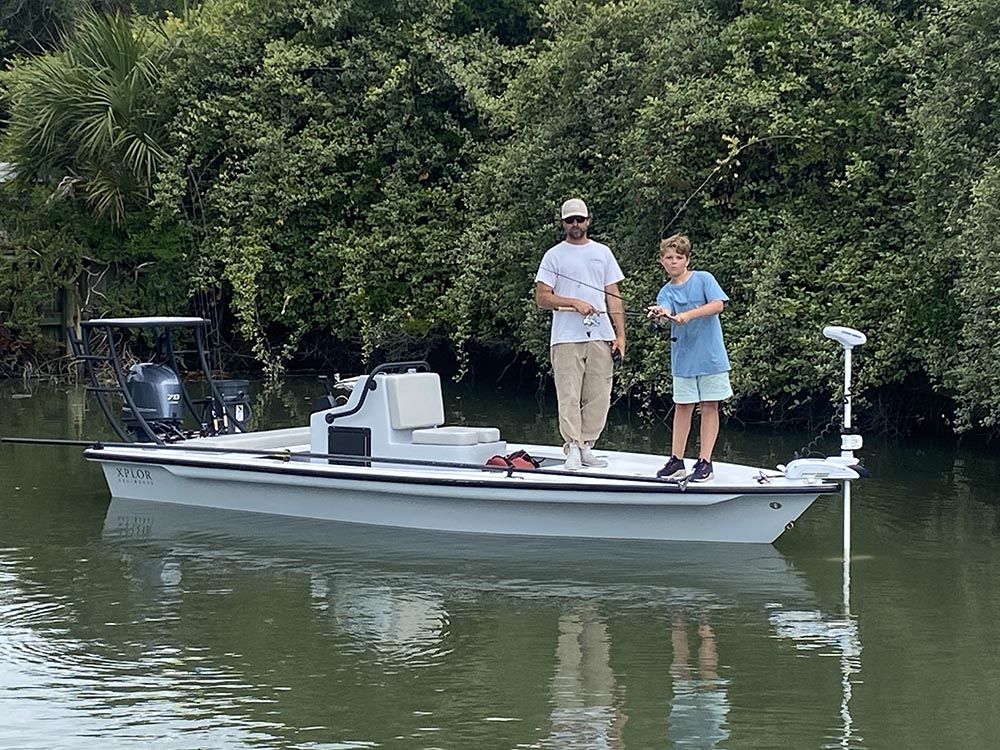 x18 by XPLOR Boatworks
The 18ft Flats Boat is best suited for 1-2 anglers, drafts 5 inches of water which makes it ideal for flyfishing shallow water and sight-fishing for redfish.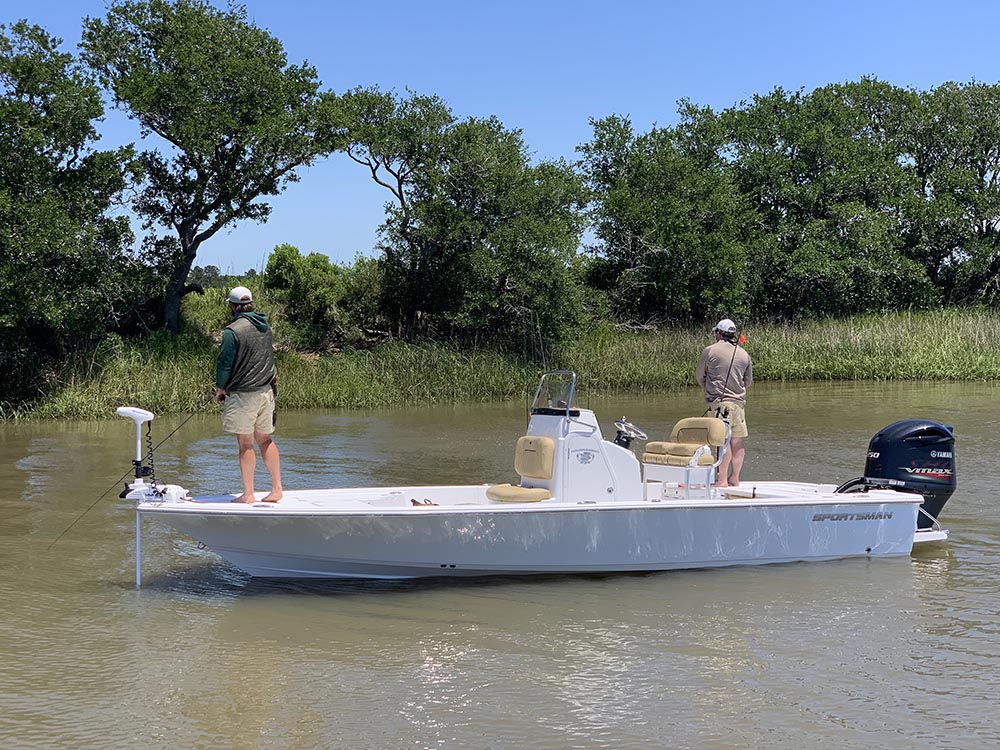 234 Sportsman - Tournament Edition
This top of the line bay boat handles 3 anglers comfortably. With an 12 inch draft, this bay boat is versatile enough to fish shallow flats but also capable of reaching artificial reefs up to 20 miles out.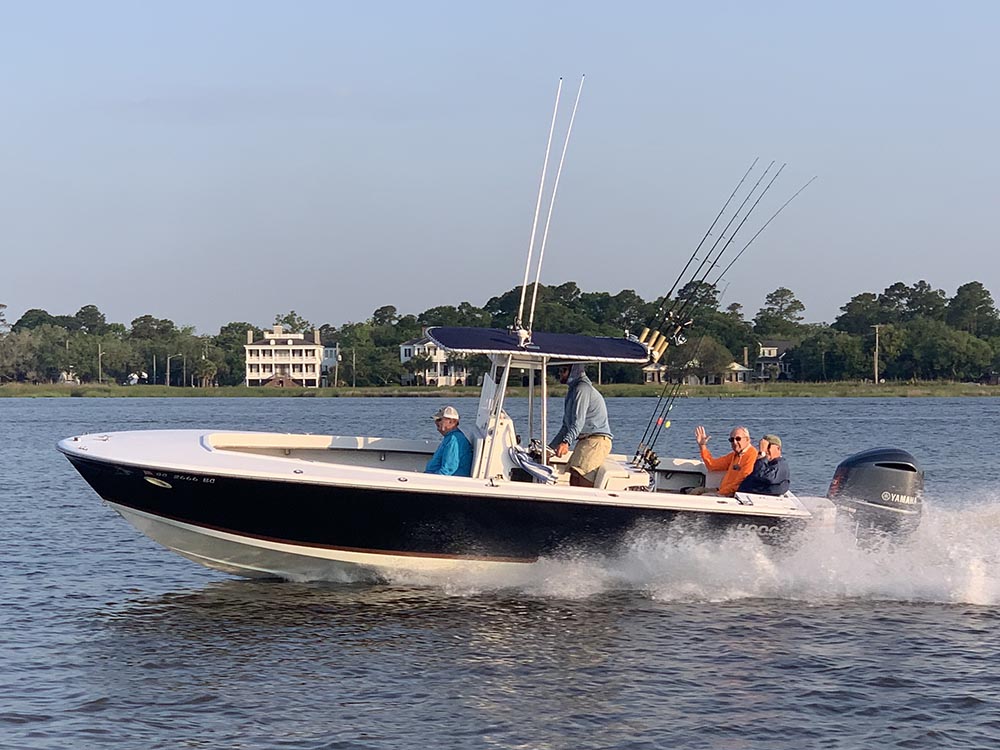 25ft Hoog
The newest addition to the fishing fleet is a classic Deep V style fishing boat, repowered and restored from the original 1992 hull built by Bob Hoog in South Florida. This boat handles the rough conditions of Winyah Bay exceptionally well.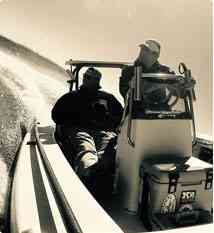 16ft Action Craft
Flats Boat is best suited for 1-2 anglers, drafts 6 inches of water which makes it ideal for fishing shallow water and sightfishing.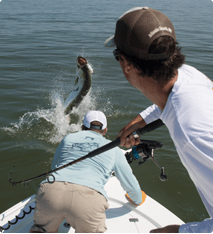 23ft Sportsman
This top of the line bay boat can fish 4 anglers comfortably. With an 10 inch draft, this bay boat is versatile enough to fish shallow but handles rough conditions as well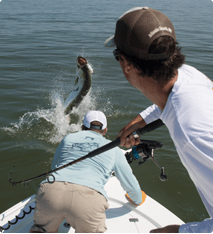 23ft Sportsman
This top of the line bay boat can fish 4 anglers comfortably. With an 10 inch draft, this bay boat is versatile enough to fish shallow but handles rough conditions as well