For anglers looking for one of the most challenging and rewarding goals in inshore fishing, your chance starts now! The annual tarpon (a.k.a. Silver King) migration will soon arrive in South Carolina.
Fish will begin to arrive in June, with peak activity occurring in July, August, and September. Migratory adult tarpon can reach sizes of 200 pounds and 8 feet long. They have legendary power and acrobatics as they fight.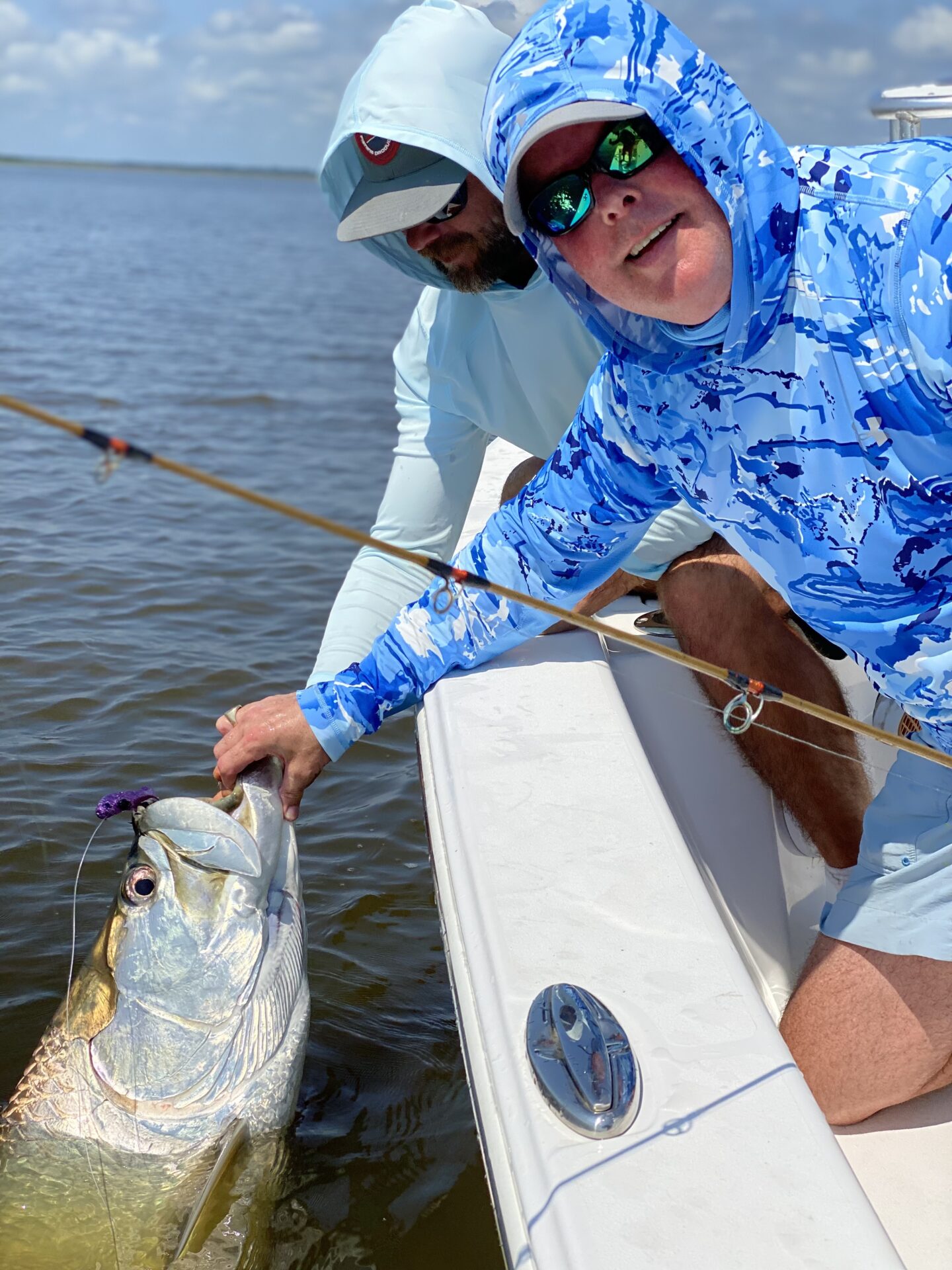 An angler's battle with a tarpon can last an hour or more for the biggest fish. There is a reason that tarpon anglers count the fish they have jumped as a measure of success, as landing one of these monstrous fish is notoriously difficult.
Having an experienced guide, such as Captain Jordan Pate, owner of Carolina Guide Service, significantly increases your odds of successfully putting your hands on a giant. On a successful tarpon charter day, anglers can jump more than five fish in a day.
The remote stretch of coastline in and around Winyah Bay, south of Georgetown, is the perfect place to catch tarpon. The area has deep channels, inlets, jetties, and mostly undeveloped coastline, all areas where tarpon can be found. This variety of habitat is also just a short boat ride from the dock.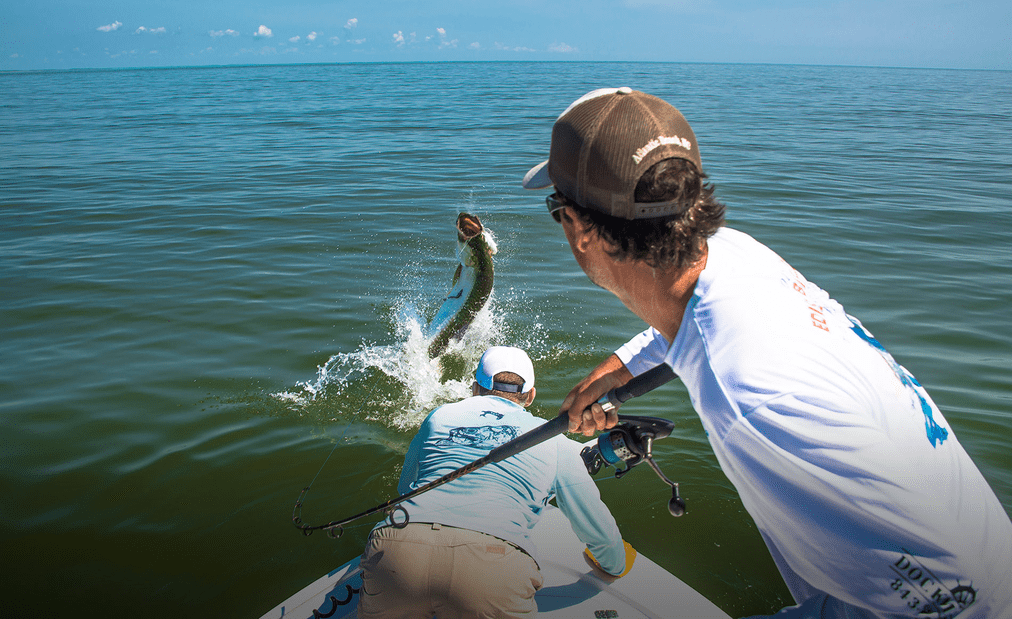 The tarpon migration also corresponds to bait fish migration through the area. Menhaden and mullet are two species that tarpon feed on routinely throughout the summer. Locating bait schools is a sure-fire way to find tarpon in the area.
On a typical tarpon charter, we begin the day by loading up on bait, by finding nearby schools. This is usually accomplished quickly and then we start the hunt for feeding tarpon.
Although using live bait found in the area is one of the most successful ways to catch tarpon, some anglers want even more of a challenge. We also target tarpon on artificial lures for these fishing enthusiasts, including fly fishing!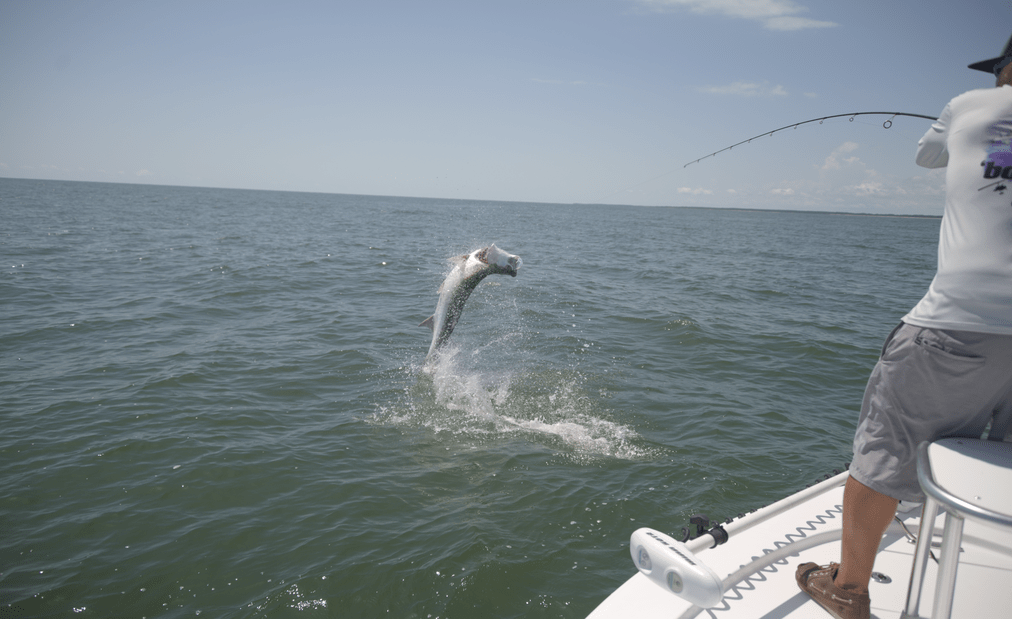 For artificial lures on spinning gear, large soft plastics, jigs, and suspending twitch baits cast to rolling or feeding fish can be successful. For fly anglers, Captain Jordan has a selection of hand-tied flies that are proven to be successful.
Now is the best time to schedule your tarpon fishing charter with Carolina Guide Service. This season's best dates will book up fast, so contact Captain Jordan now to pick the date that works best for your schedule.