Last Updated on December 14, 2018 by SteamWorks 2
Winter Fishing Report for Myrtle Beach, Georgetown, Cape Romain
With the water temperatures cooling inshore, the fishing is heating up. I've been primarily fishing out of Georgetown and Cape Romain, well as Murrells Inlet and Pawleys Island where we've been experiencing some some of the best inshore fishing of the year. We've had several big rain events and king tides since Hurricane Florence which has adversely affected water clarity, however if you can find the few pockets of clean water the  fishing is as good as it gets. Im seeing cooler than normal water temperatures which are ranging from 48-54 degrees but with a milder forecast expected over the holidays I expect water temperatures to stabilize in the low 50's.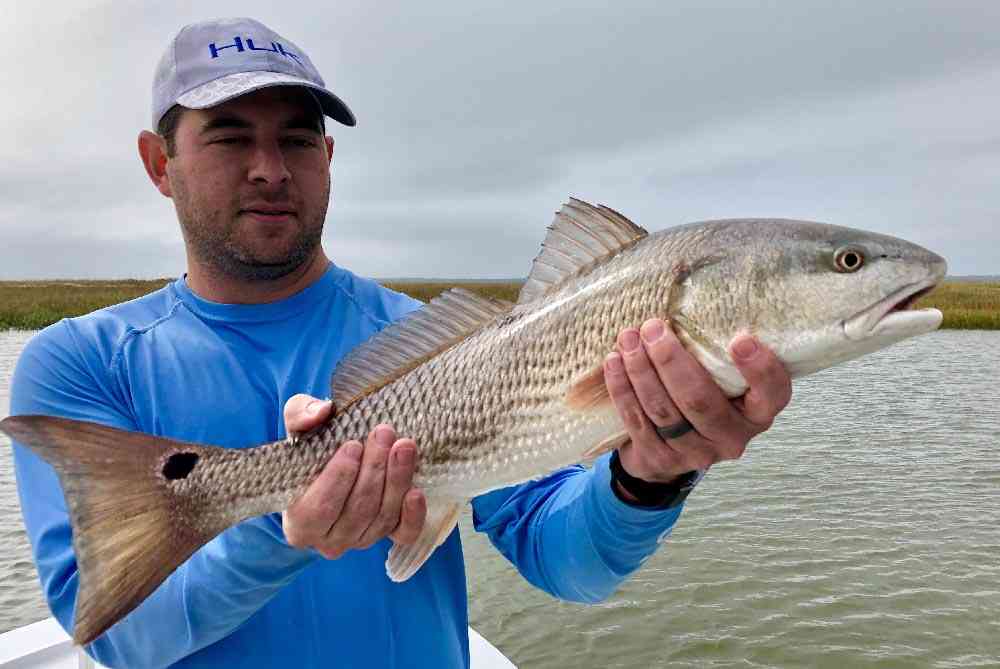 Im happy to report that our trout population seems very healthy however many fish are on the small side(14-15in). We are primarily catching trout on soft plastics like the DOA Shrimp and Matrix Shad using a 1/4oz jig head or under a popping cork. Bigger trout seem to be falling for topwater lures like the Super Spook in bone color. Look for these fish staging on ledges, oyster points, and at the mouth of small tidal creeks on the falling tide. As the water temperature continues to drop, be sure and fish these lures slowly, often bouncing off the bottom to trigger a strike.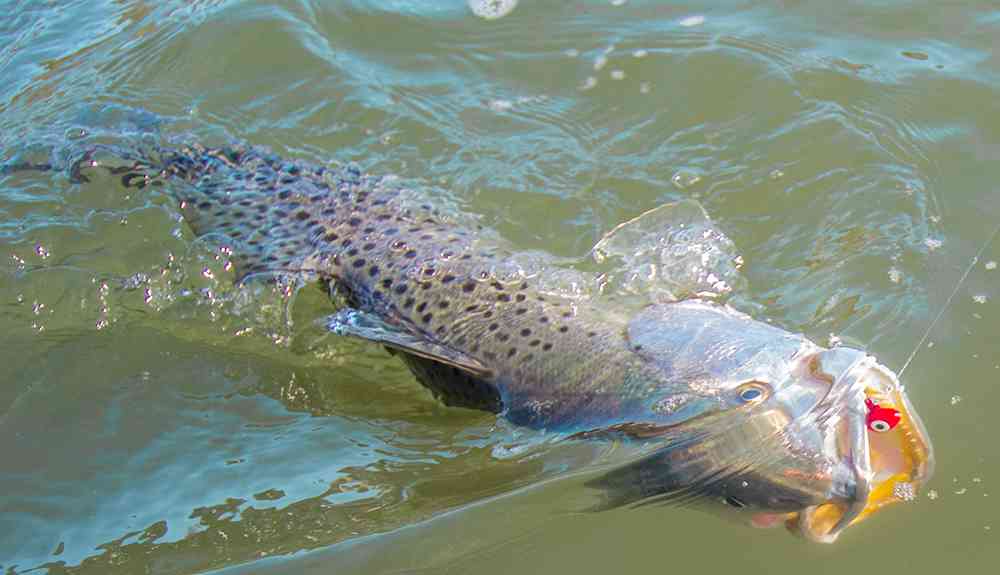 My fly fishing clients have enjoyed some excellent sight-fishing for redfish in shallow water around the Georgetown area. Less than ideal water clarity has forced me to cover a large area in search of better clarity but more often than not, patience and hard work will pay off. Several fly patterns have been working really well but the most productive has been is my hand tied crab pattern that I call the "Kakalaki Crab".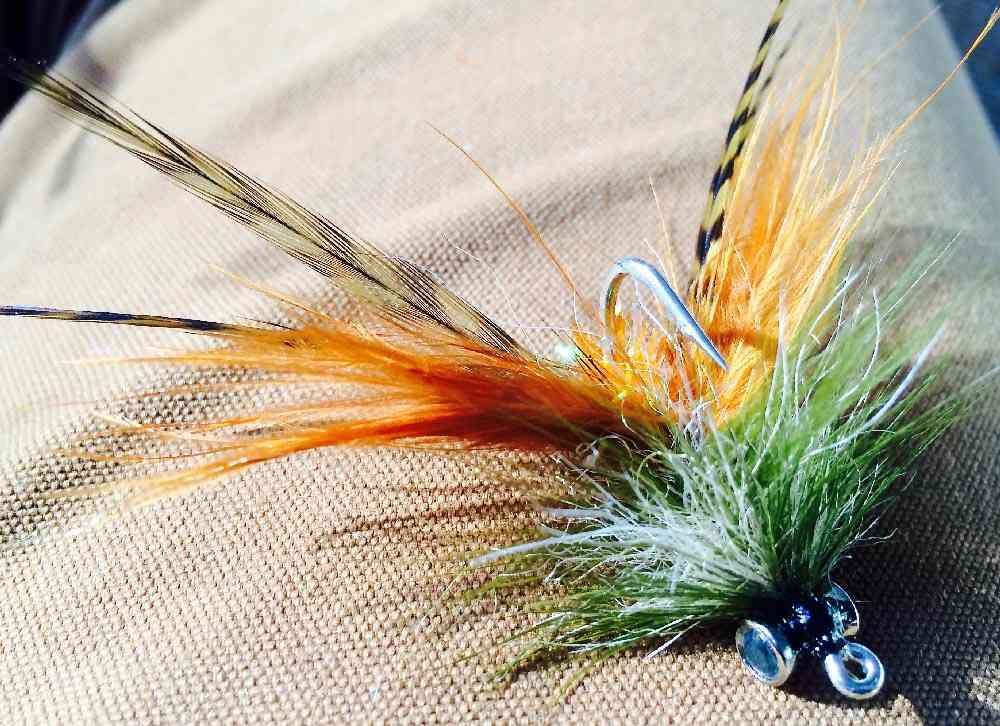 While Fly Fishing for Red Drum can be very rewarding, the spin fisherman will have the best chance of putting up big numbers. I recently had the pleasure to fish with Jeff Sundin and his wife Susan from Minnesota and they couldn't have timed their Myrtle Beach fishing charter more perfectly, sight-fishing over 25 reds on soft plastics between the two of them. Jeff is a very reputable Walleye fishing guide in Minnesota so I encourage anyone in that area to check out his services. www.jeffsundin.com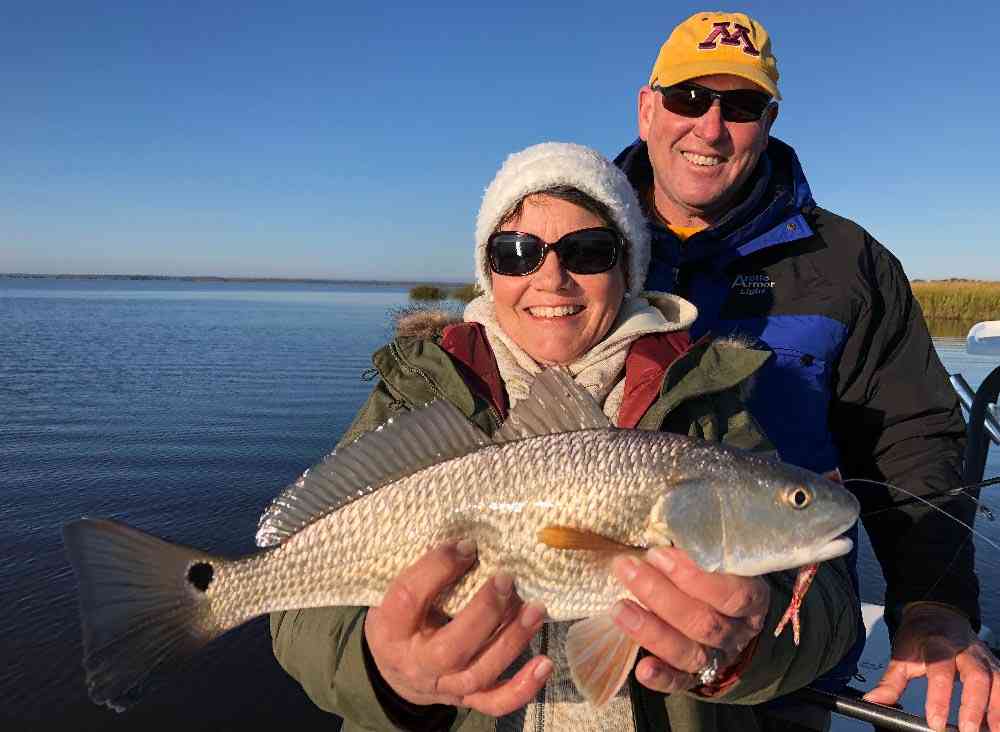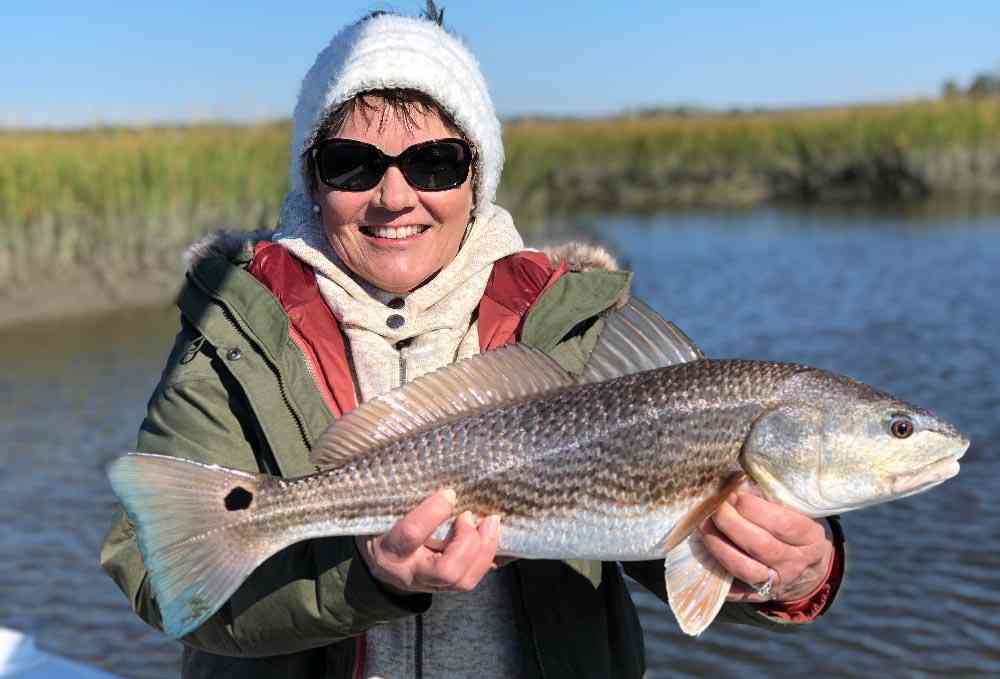 If you are planning a fly fishing trip to the Myrtle Beach area, expect to fish with an 8wt or 9wt outfit. Floating lines are best when fly fishing for redfish and intermediate line when fly fishing for sea trout. A lot of my fly fishing clients have experience fishing freshwater streams and rivers where double hauling may not be necessary. Saltwater is a whole different ball game and I can't stress enough to learn to double haul before stepping on the bow of a skiff. Generating extra line speed is critical to achieve the distance and accuracy needed for red fish, particularly in the colder months.
If you are visiting the Pawleys Island or Myrtle Beach area this Winter and would like to book a fishing charter, please contact me and ask about our Winter Rates.
Capt. Jordan Pate