What a fine start to wintertime fishing here in the South Carolina Lowcountry. Redfish are schooled up tight in shallow water, often in groups of 100-200 fish. The water clarity has been stellar the last few weeks and sight fishing for these redfish has been a blast! This is perhaps the best time of year for fly fishing. The most productive patterns are black and purple toads, and white/chartreuse sliders. Water temps remain in the mid 50s which has been keeping the redfish in feeding mode.
Fishing Forecast for Myrtle Beach area:
As we progress into December and January, water temps will fall the the 50 degree mark however inshore fishing can be some of the most productive of the year, particularly for redfish, trout, and sheepshead.
Look for trout to move into deeper areas (8-12ft) with little tide movement. THe key to catching trout this time of year is to retrieve baits slower than normal. The most effective winter baits for seatrout are artificials like the mirrolure 52MR, Saltwater Assassin grubs(elec chicken and opening night) fishing on a ¼ oz gig head, and Vudu Shrimp fished slowly off the bottom. Trolling these baits are also effective during the winter.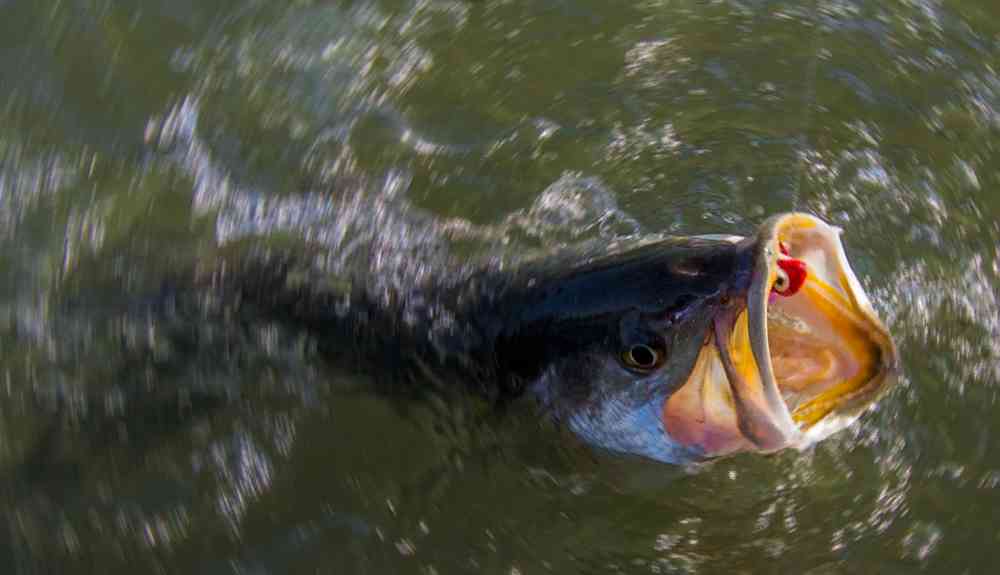 Redfishing will continue to be excellent in the shallow water areas where they school in large numbers.
While redfish can still be caught on artificials and live/cut bait, perhaps the most effective method for catching them is on fly tackle, smaller baitfish pattern flies with subtle presentations. With water visibility often 6-8ft in the creeks, sight fishing for redfish is best this time of year.
Sheepshead and Black Drum are also a primary target this time of year, especially on the nearshore wrecks. When conditions are right, fiddler crabs and fresh cut shrimp are very productive when fished off the bottom around structure.