Last Updated on February 3, 2022 by Eric Bonneman
The Grand Strand comprises a 60 mile stretch of uninterrupted shoreline that includes Myrtle Beach down to the pristine nature preserves surrounding Winyah Bay.  The pristine saltwater estuaries of this area provide excellent opportunities for year-round inshore fishing. Capt Jordan Pate is a native of the area and has a lifetime of experience dedicated to understanding the local fishery.
Inshore fishing the Winyah Bay area provides access to a variety of marine features including calm backwater bays, creeks, and inlets. This wide variety of habitats provides refuge for game fish throughout the seasons. From deep water channels, natural structures, to shallow mudflats, the resident game fish can find the conditions they need to thrive.   Since we are in the protected coastal waterways, inshore fishing is a great way to start to learn about fishing in the area or to have a peaceful relaxing day on the water.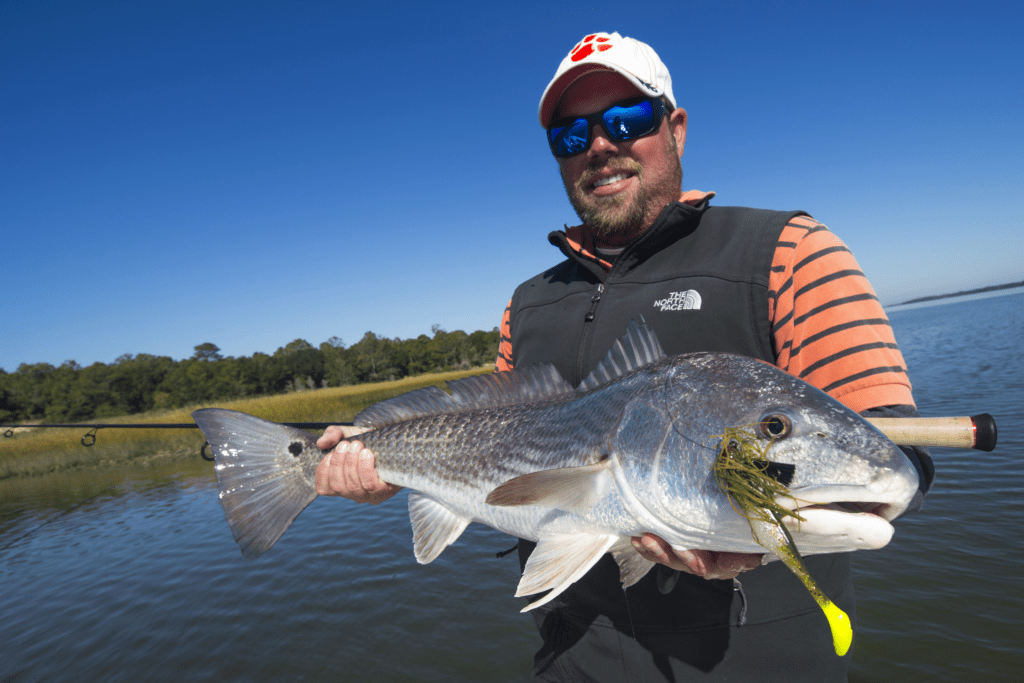 Depending on the season, we can target many different species, including redfish, speckled trout, flounder, black drum, sheepshead, tarpon, sharks, and others. Redfish, trout, and sheepshead can be caught year-round, while other species such as tarpon, cobia, and flounder migrate to the area when the water temperatures increase in the spring and summer months.
With the warming waters and the subsequent arrival of huge schools of baitfish, the apex predators will soon follow. Beginning in May, we have the opportunity to catch huge tarpon in this same area and just off the Grand Strand beaches. Catching these massive hard fighting fish is unlike anything you have experienced before.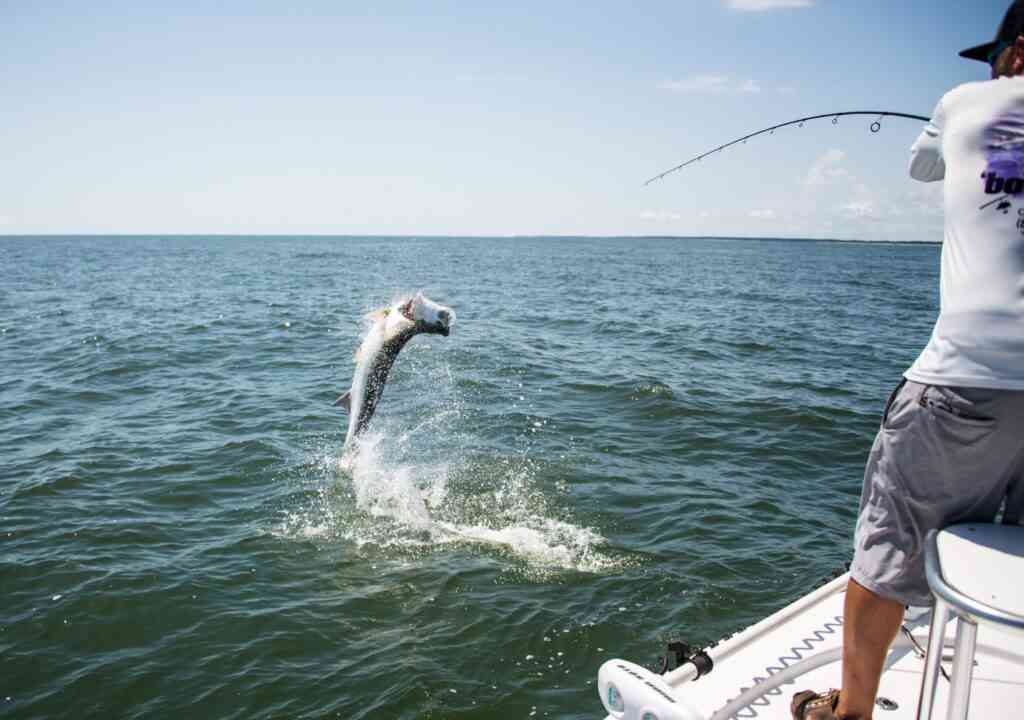 Just a short ride from Georgetown, our nearshore fishing trips produce an entirely different variety of fish experiences for the most adventurous anglers. The wrecks and reefs found from as close as a few miles to up to 25 miles offshore hold king mackerel, cobia, amberjack, mahi-mahi, snapper, grouper, and other species. The style of fishing can vary from free lining live baits, sight casting artificial lures to cruising cobia, to deep dropping baits to bottom fish. Nearshore fishing provides another unique opportunity for our clients to target a wide range of powerful fish species.
No matter what type of fishing experience you are looking for, Capt. Jordan can put together a customized trip for your group.  Call or contact us online to book your fishing trip now as prime dates will fill up fast.