If you're looking for a great fly fishing destination, look no further than Georgetown, South Carolina. This charming coastal town is a launching ground for some of the best inshore fishing in the country.
So whether you're targeting redfish, cobia, sharks, or any other species, you'll have an incredible time fishing out of Georgetown.
Below, we'll discuss the best times of year for fly fishing here and a few ways to decide where to begin your fishing journey in our fantastic fishery.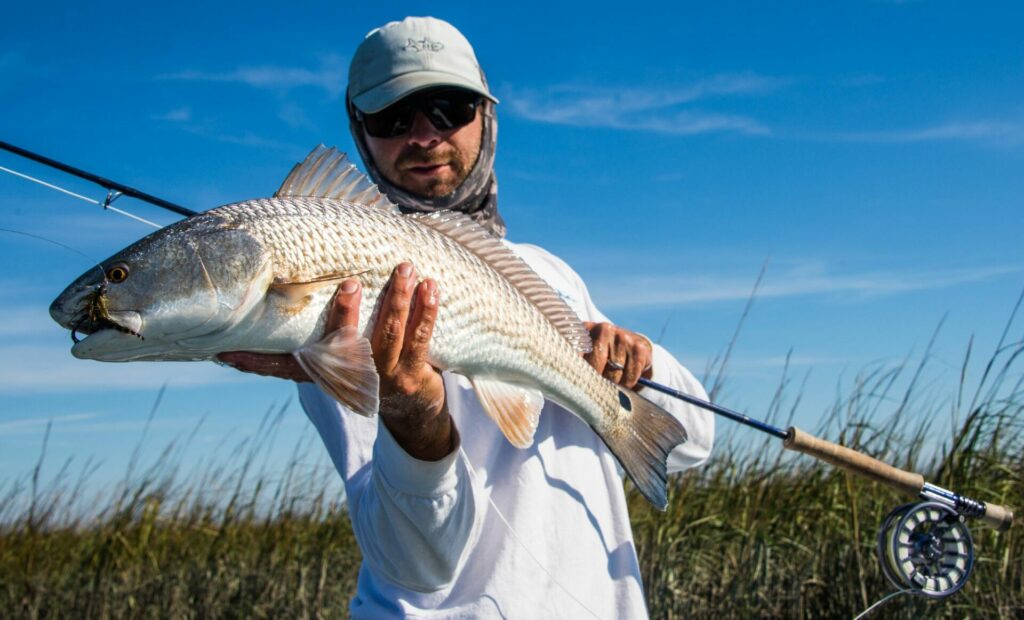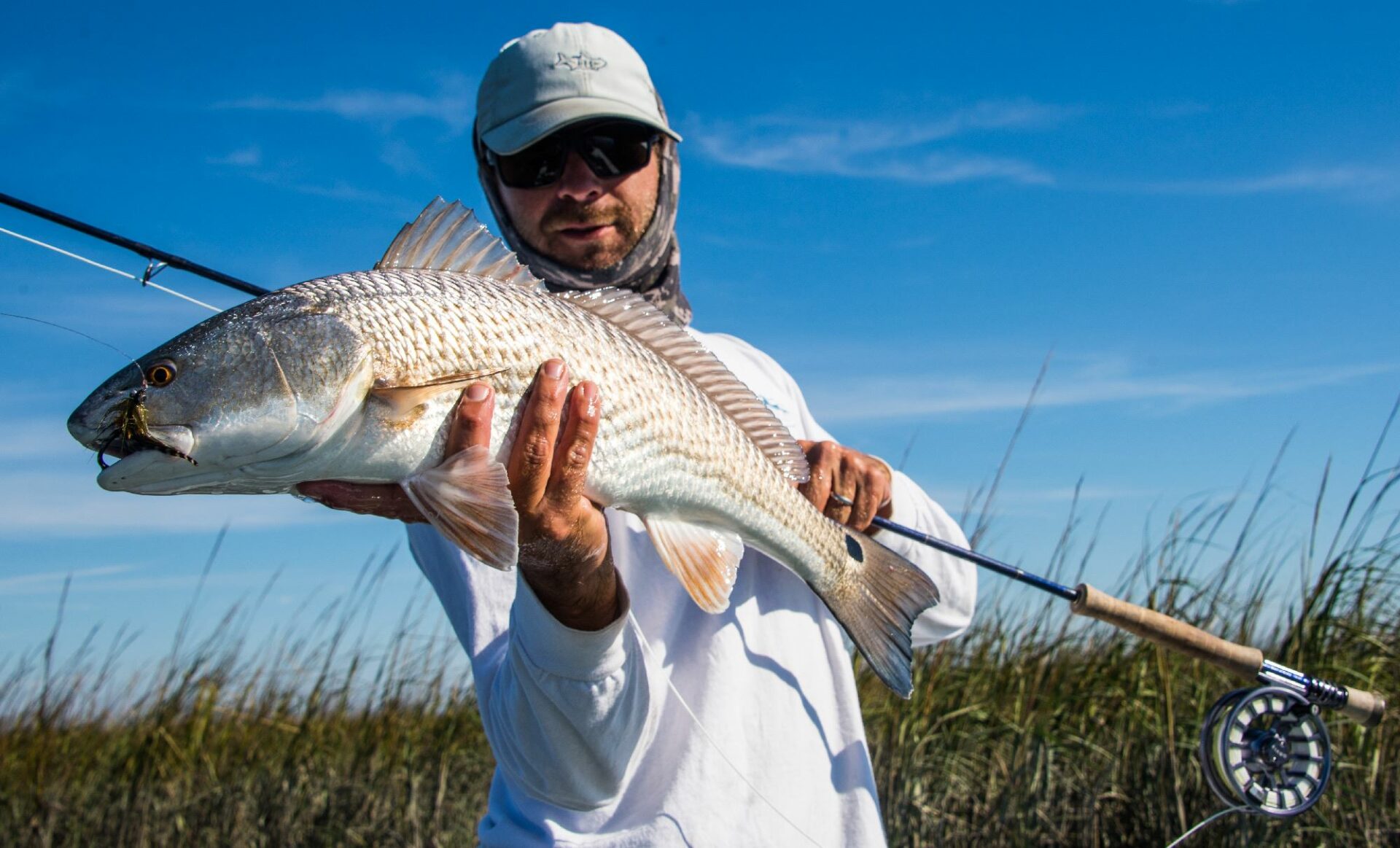 When Are the Best Times of the Year to Fly Fish Out of Georgetown?
The best times to fly fish out of Georgetown depend on your target species.   Although it is possible to catch a number of different species, two of the most popular fish to target are redfish and tarpon. 
Redfish are always present in coastal Carolina waters, but September through late January are considered the best months for fly fishing.
Fly fishing for tarpon heats up during the summer months. The bite is usually good through the middle of fall or until a significant cold front hits. 
How to Quickly Find the Best Water to Fish
There is vast fertile water to explore near Georgetown, so narrowing down this massive fishery is vital to your success.  
One way to identify a likely holding spot for groups of fish is by looking for indications of fish in the area.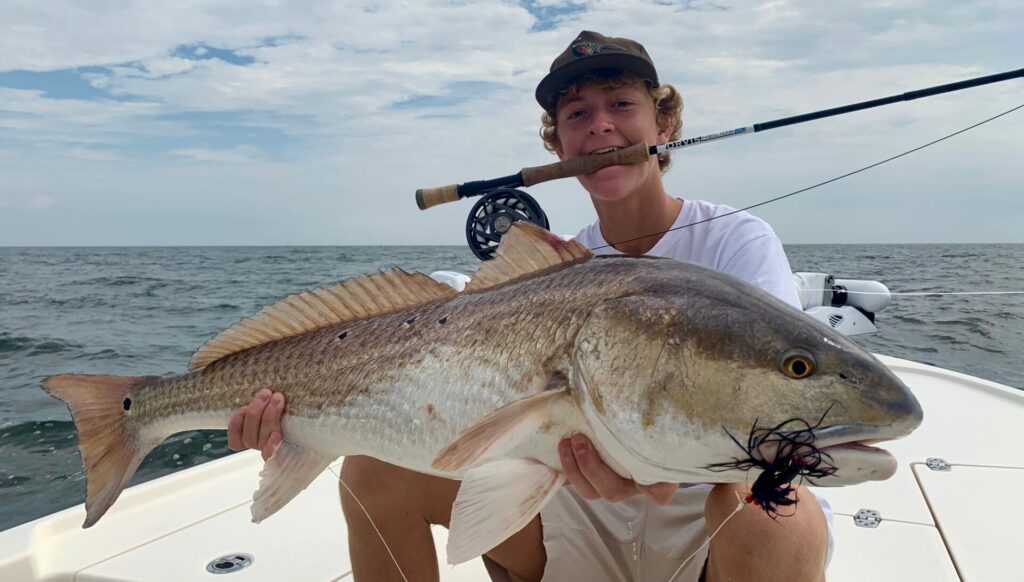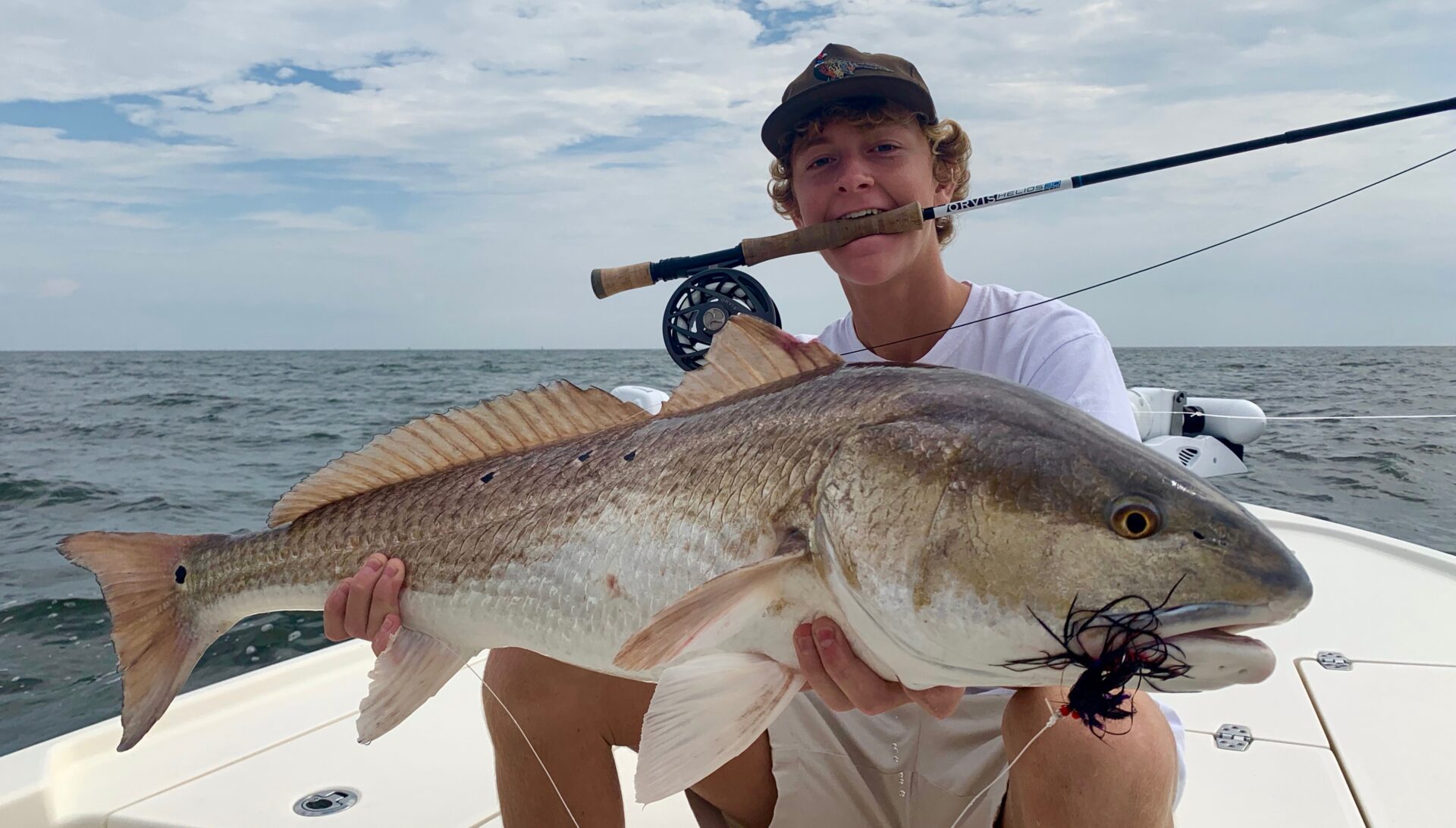 For example, finding "tailing" redfish is a dead giveaway that you're in the right spot. Tailing happens when Redfish nose down into the ocean bottom looking for food in shallow water. When they do, their tails show through the surface of the water.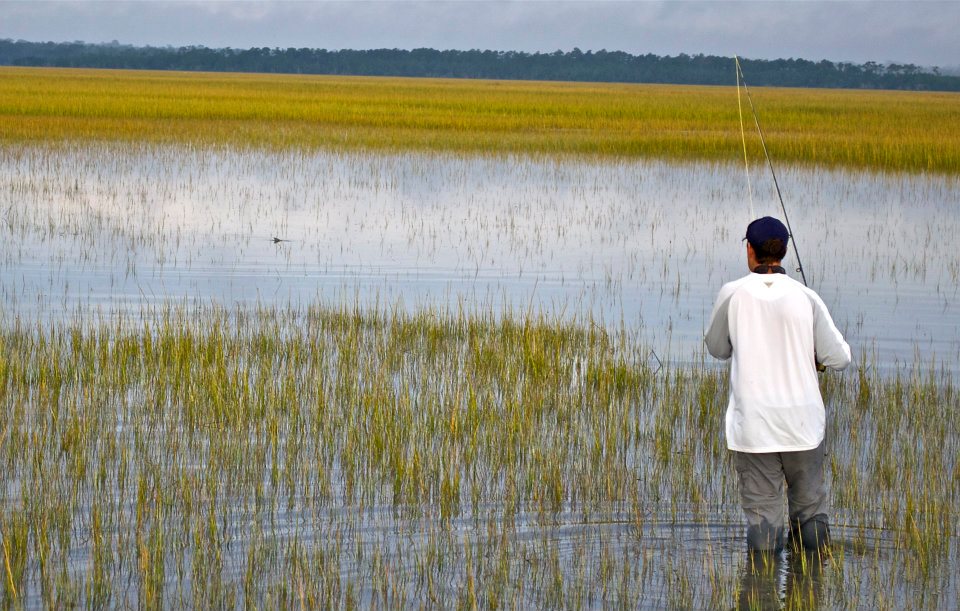 Tarpon often give themselves away with their telltale activity: rolling. Tarpon are often seen gently breaking the surface of the water. They roll to "breathe" more oxygen to supplement the oxygen that they get underwater.  
Looking for signs of baitfish in an area is another excellent way to find predator fish. When the water is calm, you can often see bait pods traveling through the water. These "bait balls" almost always attract the attention of larger fish who are nearby waiting to pounce.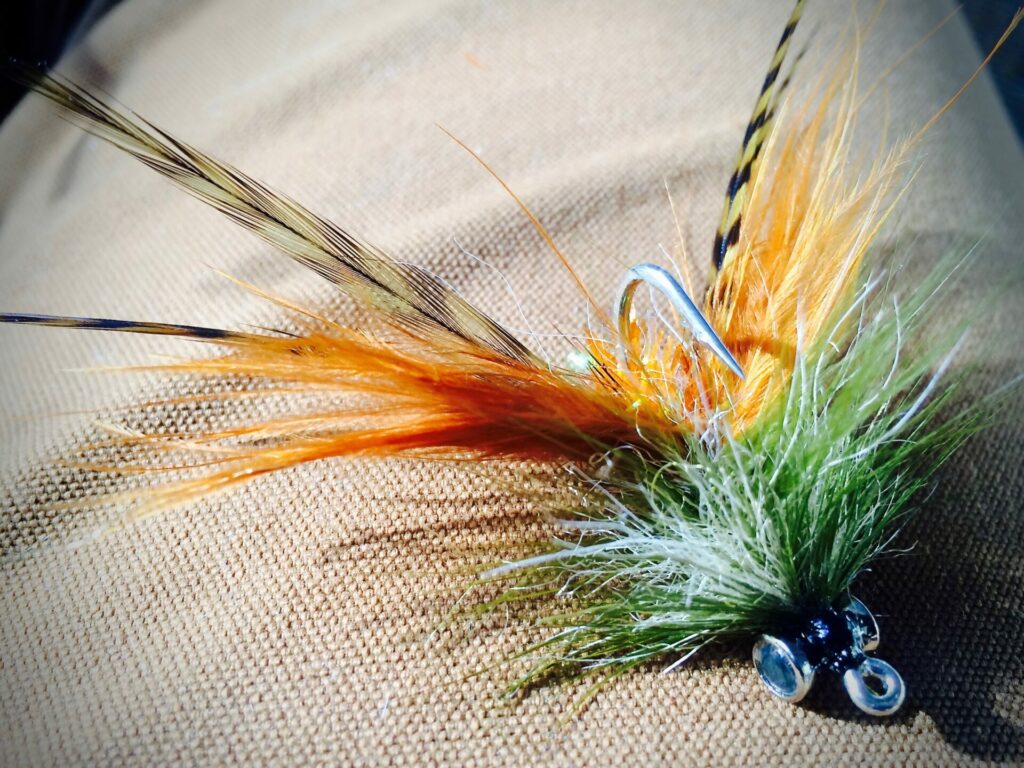 Birds can also be a dead giveaway to the presence of prey. If you see birds diving at bait in the water, quickly make your way to that spot because a fish-feeding frenzy often follows. Find the bait = find the fish!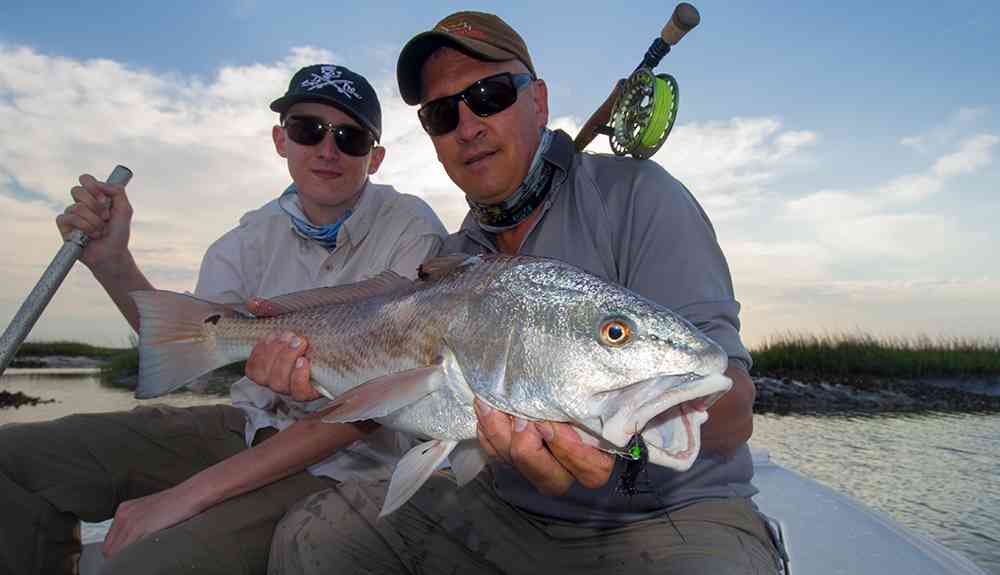 Final Word
Whether you're a veteran at fly fishing or looking to learn the basics, Georgetown is the place to be for an amazing inshore expedition. 
Carolina Guide Service offers the best fly fishing expeditions in Georgetown, South Carolina. Capt. Jordan is an expert in the area and will take you to the hottest spots to reel in that big one. 
Experience some of the best fly fishing in the world with Carolina Guide Service. We guarantee you won't be disappointed – and that you'll come back for more!