Captain Jordan Pate with your Myrtle Beach Fishing Report for Spring 2018.
Coming off one of the toughest winter's since 2011, fishing around the Myrtle Beach area continues to improve as water temperatures climb into the high 60s. We had some exceptional days in late March and April with good catches of red drum.
Red Drum continue to school up in the shallow bays and creeks however the bite has been very finicky. I have not run many fly fishing trips due to the wind so most of our fishing has been with the spinning gear. The most productive bait to use under Springtime conditions is a half a blue crab or a mud minnow, fished on the bottom or under a float rig. We are having some luck with the redfish using artificial lures in the rivers, primarily with spinnerbaits and chatterbaits. Look for the red drum fishing to gradually improve in the coming weeks as shrimp and menhaden return to the estuaries.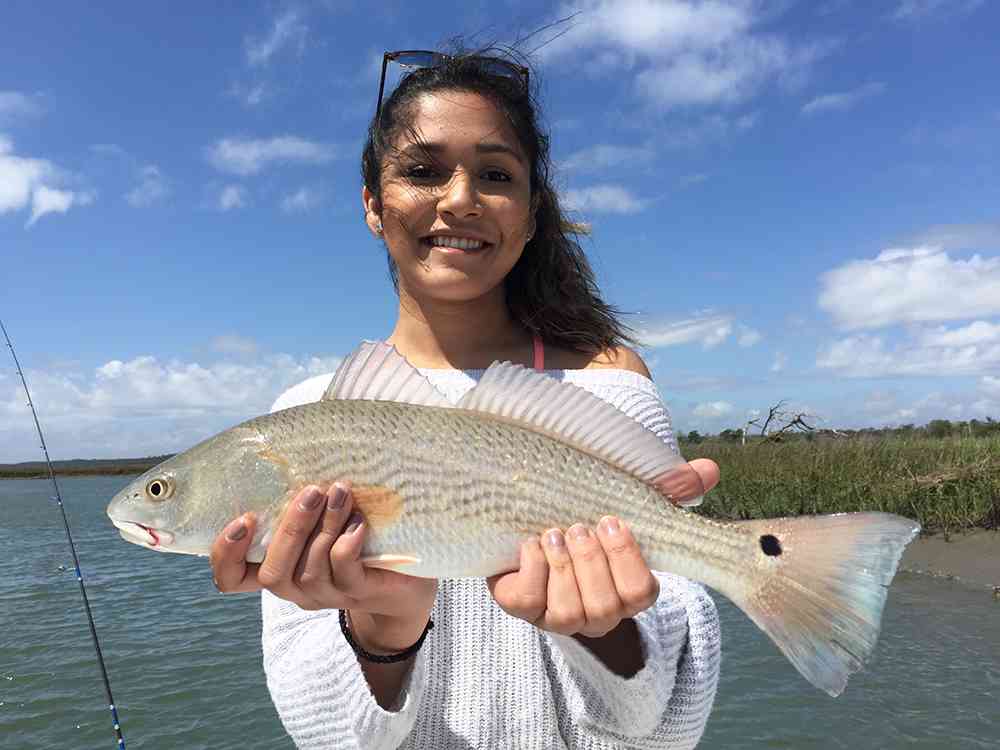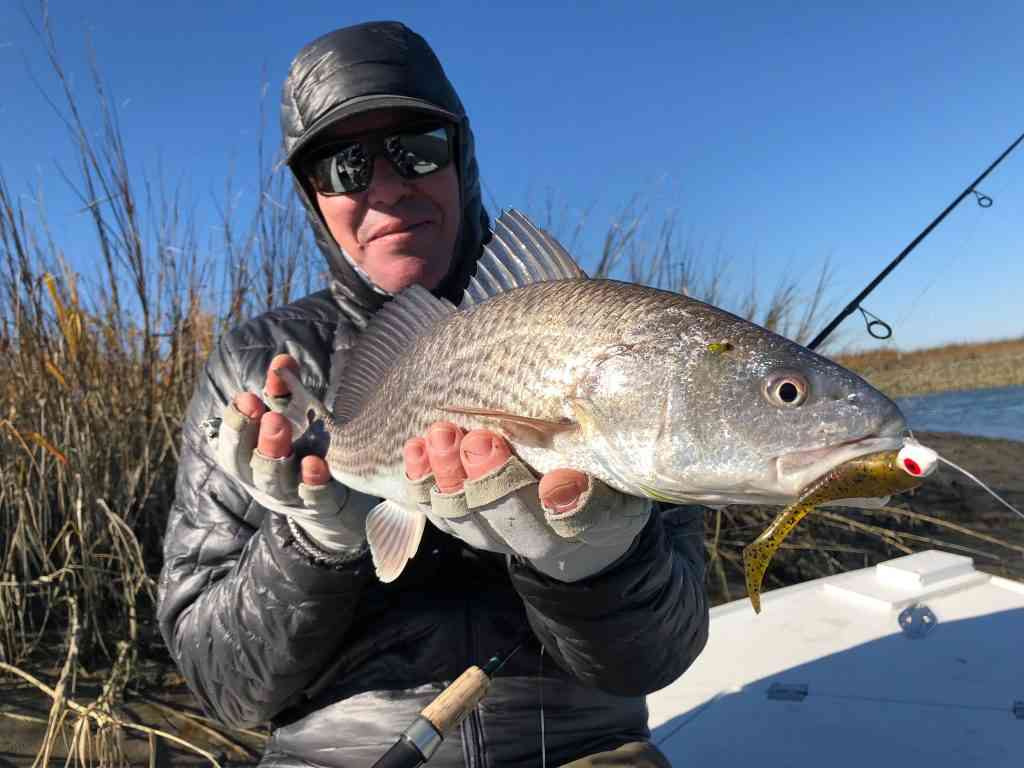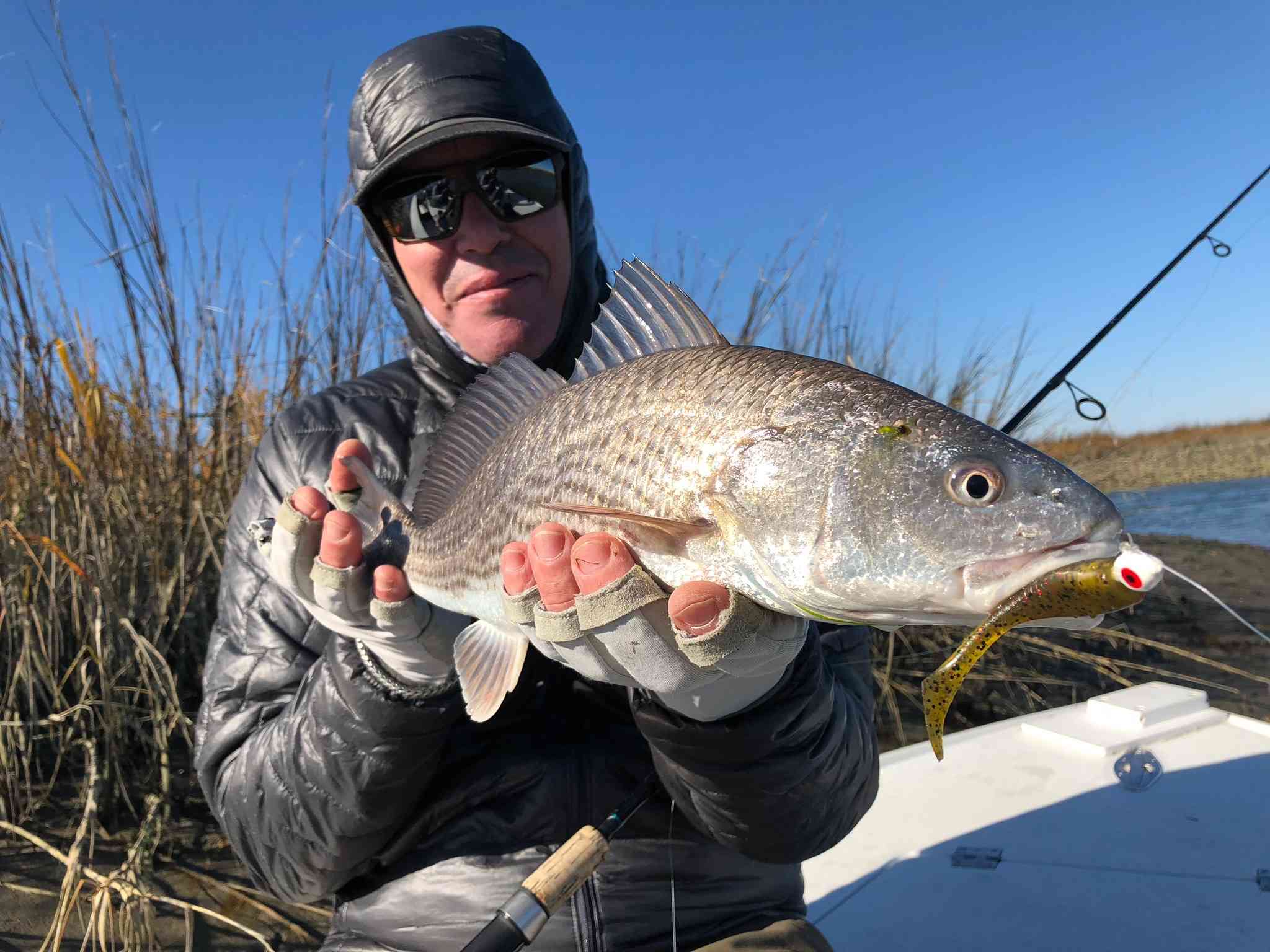 Flounder are beginning to show up in good numbers as the water temps climb into the high 60s. Most of the early season flounder fishing will produce many undersized flounder, however there are a few 'doormats' mixed in with the smaller fish. Please note that the current size limit of Flounder is 15in in South Carolina.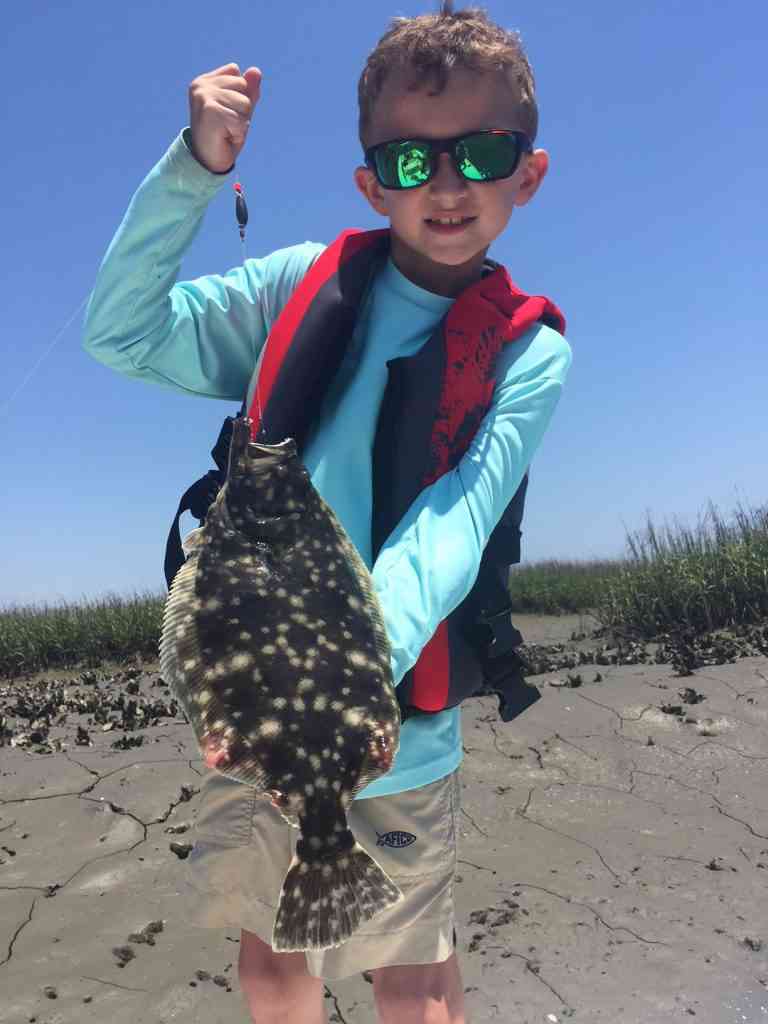 Speckled trout fishing continues to be very challenging in Winyah Bay and low numbers are being reported by all of the fishing guides in our area. I'm afraid the harsh Winter took a toll on our local trout population, however we wont know how bad they were impacted until the state conducts their annual survey which will occur later this month. Since December, we have only landed one trout on one of my fishing charters, which happened to be one of the biggest landed(and released) on my boat in three years. SCDNR is encouraging anglers to release speckled trout until further notice, particularly the larger "roe" trout that have the ability to spawn millions of fry on a regular basis.  Speckled trout are very vulnerable to cold temperatures, however they are very resilient and the stock will should bounce back in time for the Fall.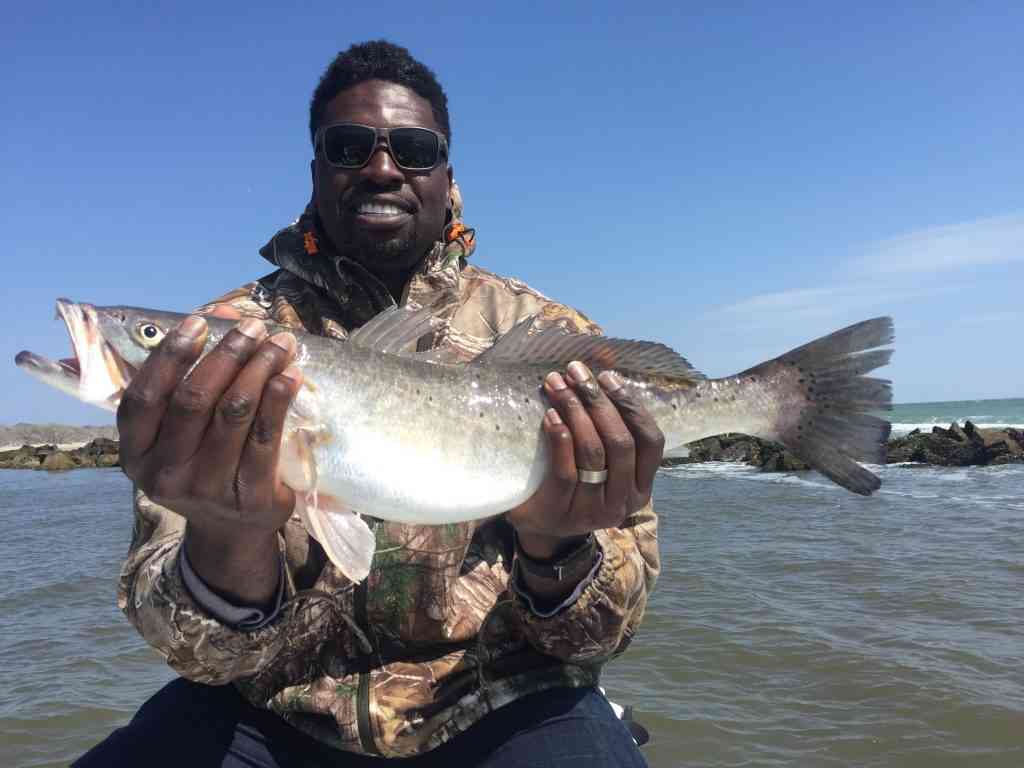 The nearshore reefs have been producing some great catches when the weather permits us to fish in the ocean. Sheepshead, Black Drum, Grey Trout, and Red Drum are holding on structure in the 40-50ft depths. Spanish Mackerel fishing is also picking up for a lot of the boats fishing out of Murrells Inlet and Georgetown.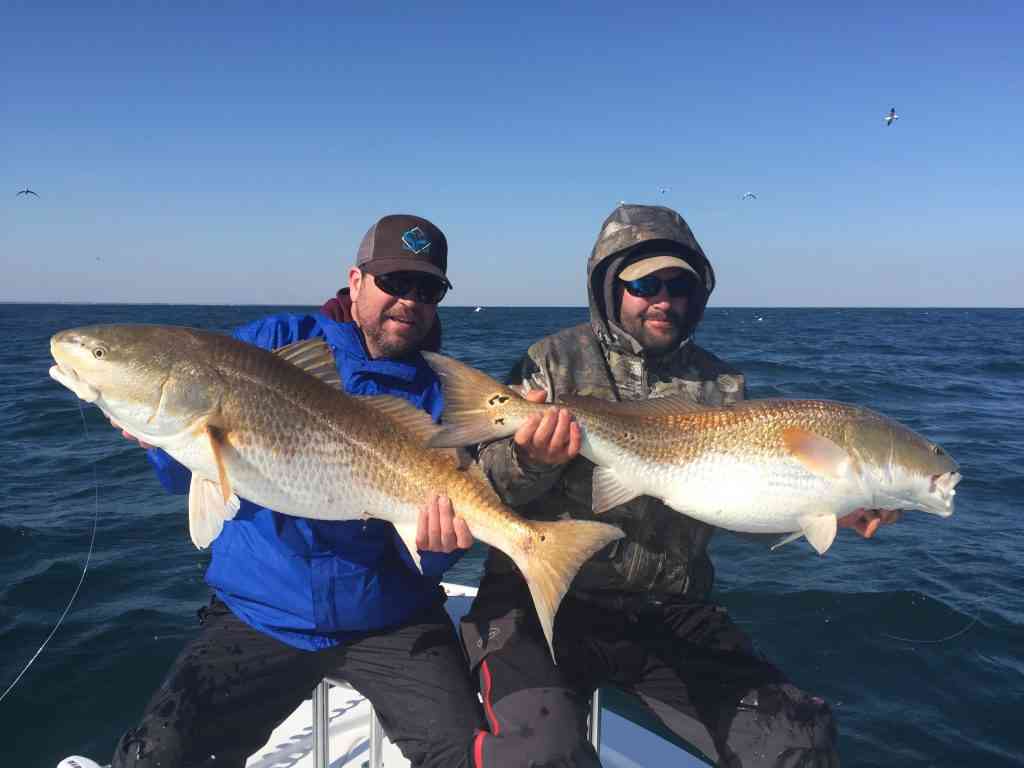 Cobia are beginning to show up as the water temps reach the 70 degree mark. New Cobia regulations allows anglers to keep one fish per person. We use a variety of methods to target cobia however the most exciting way to fish for them is sightfishing with fly or soft plastics. I still have dates open for Cobia fishing in May so please contact me if you would like to try your luck with the "Brown Bombers".
Tarpon season is right around the corner and I my calendar is starting to fill up for the prime dates. We will start seeing a few tarpon show up in May but we don't start to target them until mid-June.  If you have any interest in booking a tarpon fishing charter, please contact me.
Please refer to the SCDNR website for updated rules and regulations for Saltwater fish in South Carolina… http://www.dnr.sc.gov/regs/saltwaterfish.html
Thanks for reading and I hope to see you on the water!
Capt. Jordan Pate