There is no wrong time of year when it comes to inshore fishing for redfish! However, some times of year are better than others.
In this blog post, we'll discuss the best times to go inshore fishing for redfish so you can better understand the ideal times to hit the water.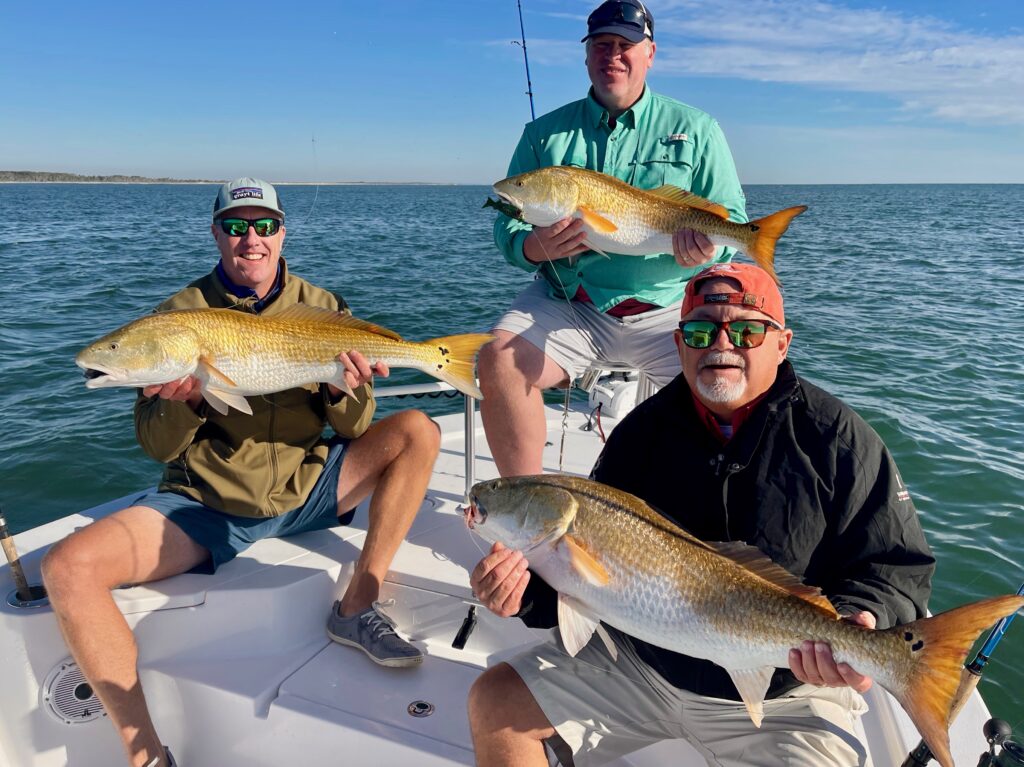 Redfish can be found in abundant numbers in coastal waters year-round, but some times of the year are better for catching larger numbers of fish, whereas other times are better for caching LARGER fish. The best time to catch redfish is dependent on your target catch. Peak times for juvenile redfish differ from the peak times of bull reds (trophy-sized).
Juvenile redfish are usually found inshore throughout the year, so there's no "right" or "wrong" time to fish for them. Summertime is a great time to target juvenile reds, but since temperatures soar mid-day, the bite is usually best early in the morning or later in the evening.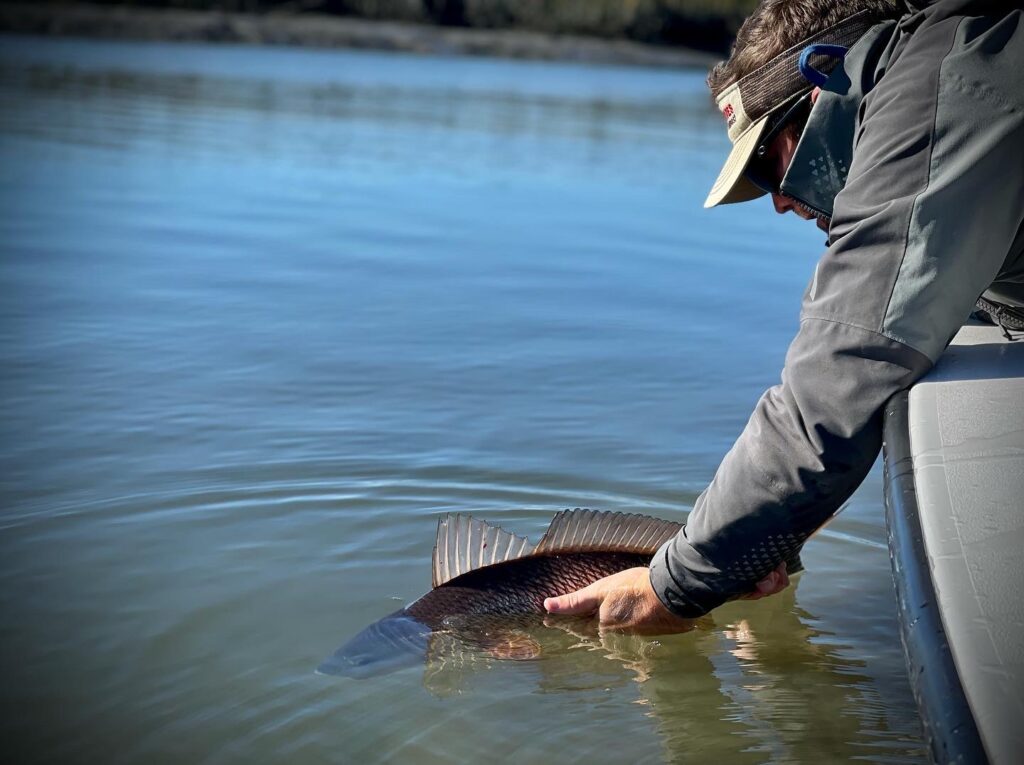 On the other hand, spring and fall are peak times for bull reds (see below), so juveniles take a "back seat" to big trophy-size reds even though they are still prevalent in shallow water.
As winter rolls in, big reds head out of the shallows and back to deep water, so most anglers refocus on smaller inshore juveniles as a primary target during colder months. When targeting inshore juveniles, anglers can expect to catch larger quantities of fish, making for very active fishing days.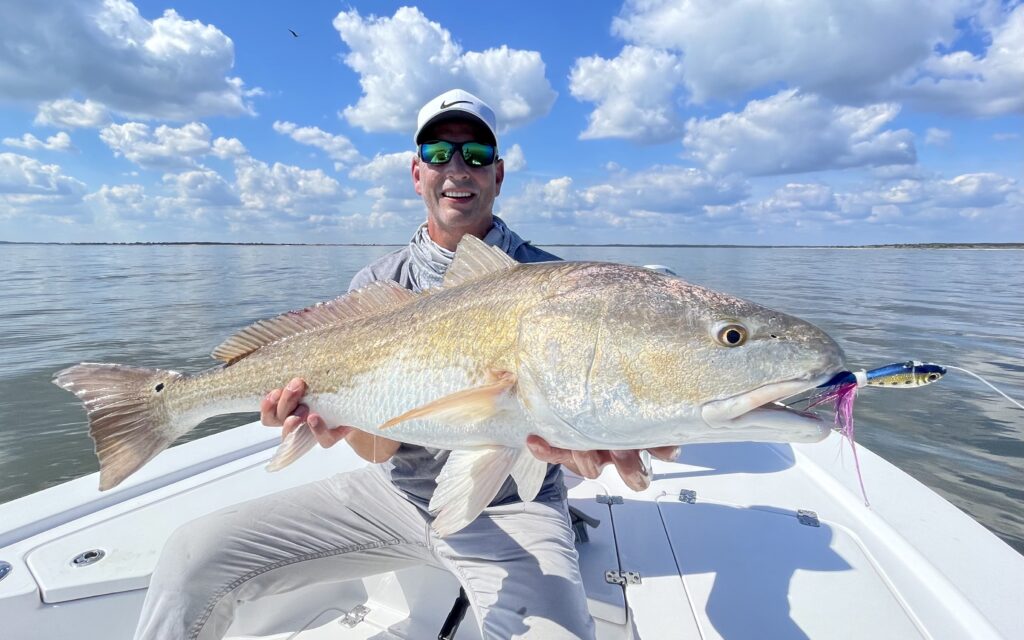 If you're looking to catch a trophy-sized redfish, certain times of the year are best for finding "bull reds." Bull redfish are adult fish that can weigh upwards of 30 to 40 pounds. These fish are typically found in deeper water but make their way to inshore habitats during special times of the year.
Spring and early fall months offer some of the best fishing for bull reds in shallow coastal water. Some of the best inshore fishing for bull reds occurs from September through mid-November as waters cool off and big reds move into shallow water to spawn and feed.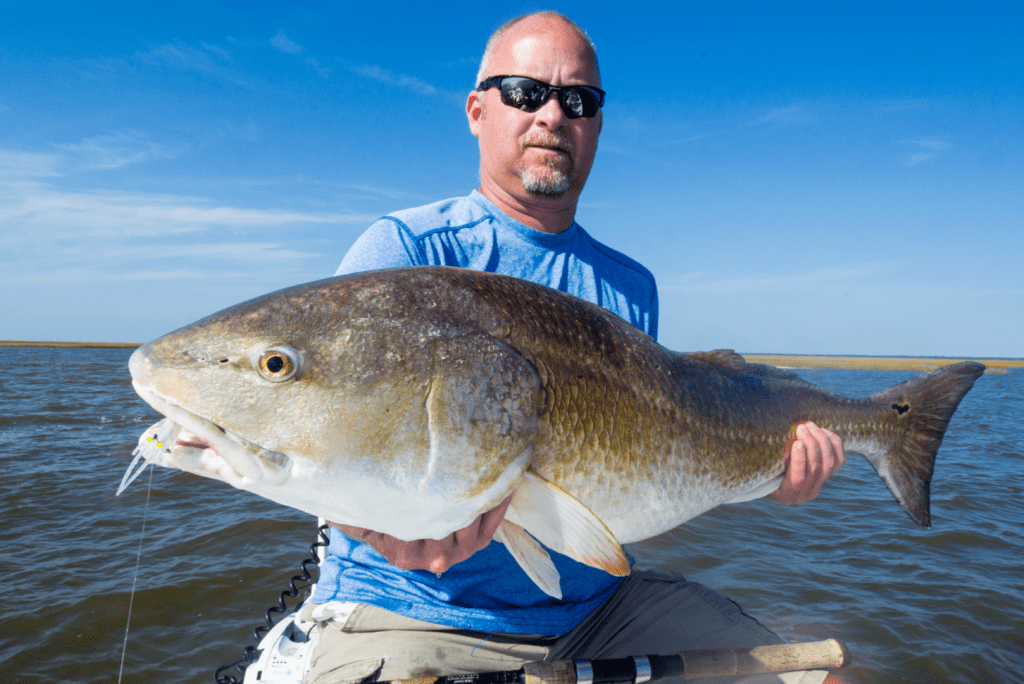 So, when is the best time to go fishing for redfish? The answer depends on what you're looking for. Whether you're looking to catch the biggest redfish possible or aiming for large quantities of fish, there's a season that's right for you.
Redfish Charters with Carolina Guide Service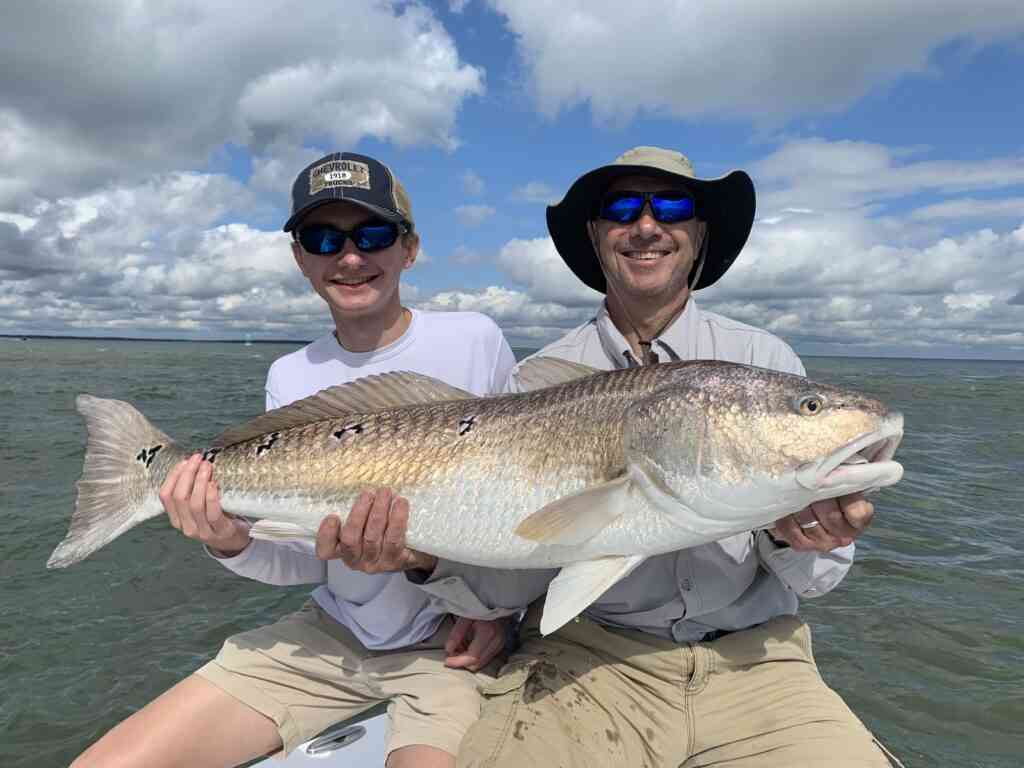 Our redfish charters are perfect for anyone who wants to enjoy the beauty of the Carolina coastline while reeling in plenty of reds. Our experienced captains will take you to the best spots for catching redfish and share tricks of the trade so you can put plenty of fish in the boat.
Contact us today to book your charter! We look forward to taking you on the fishing trip of a lifetime!