Last Updated on July 21, 2022 by Eric Bonneman
If you are thinking of taking a fishing charter this August, Georgetown is the place to be! The town is well known for its great fishing, and there are many different spots to choose from. Whether you're looking to catch redfish or tarpon, there's something for everyone.
August Fishing In Georgetown – Winyah Bay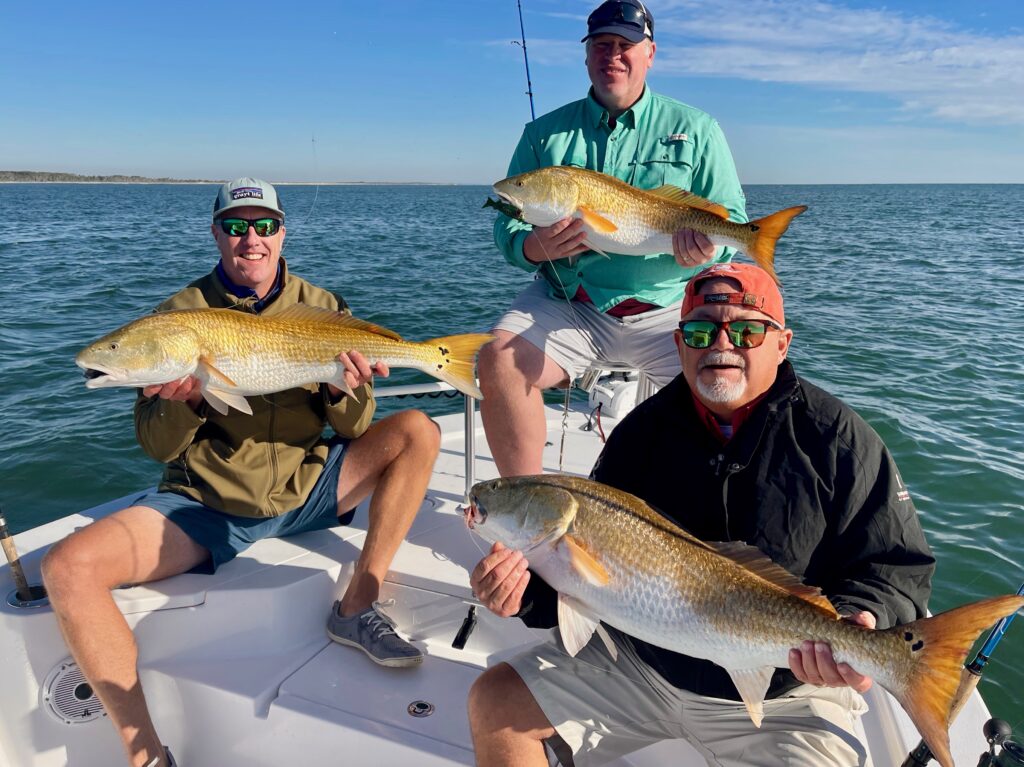 Here are a couple of things to keep in mind when planning your fishing trip this August:
The peak season for redfish is August through October, so if that's what you're after, now is the time to come!
Tarpon season runs from May through October, so August is a great time to target these fish as well.
Many other species of fish can also be caught in Georgetown this time of year, including seatrout, black drum, flounder, and more. So no matter what you're after, you're sure to find it!
August Redfish
If you're looking to go inshore fishing in Georgetown, SC, Winyah Bay is a great spot to target redfish. Here's what you can expect: the redfish here average around 27 inches but can range from 20-40 inches; they're most active during high tide; and they're attracted to live bait, such as shrimp, baitfish, and crabs.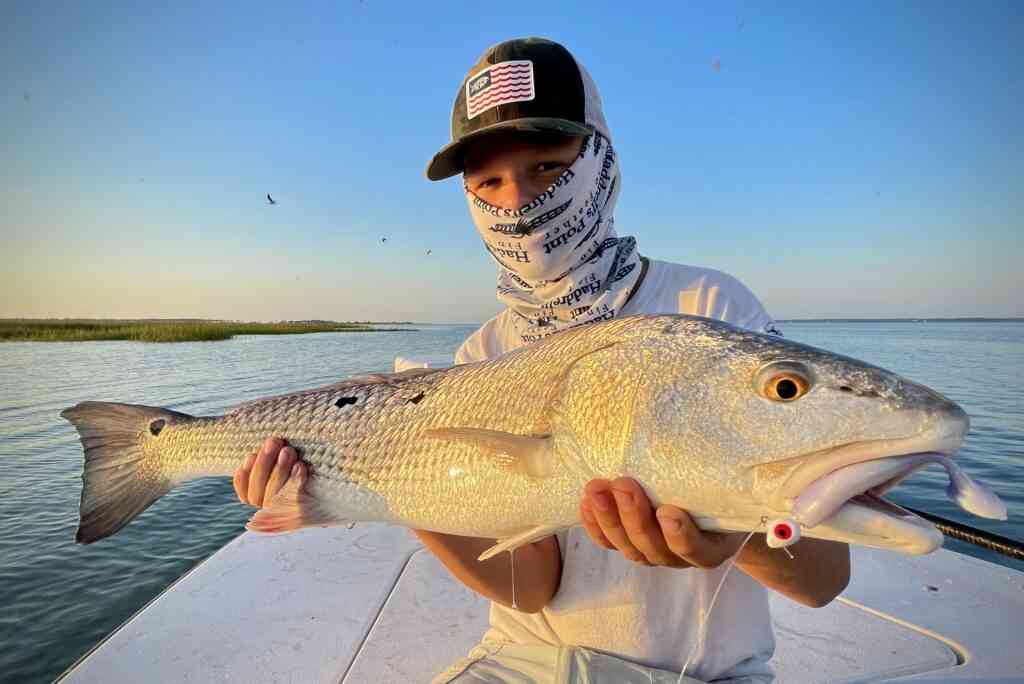 When fishing for redfish in Winyah Bay, it's best to use light tackle and natural baits. The average catch is two fish per person, but anglers have been known to catch up to six fish in a day. So whether you're a seasoned angler or a beginner, you're sure to have a great time fishing for redfish in Winyah Bay!
August Tarpon
Winyah Bay is one of the country's most popular tarpon fishing destinations. Located in Georgetown, SC, the bay is known for its abundance of tarpon, which are attracted to the area by the warm waters and plentiful food supply.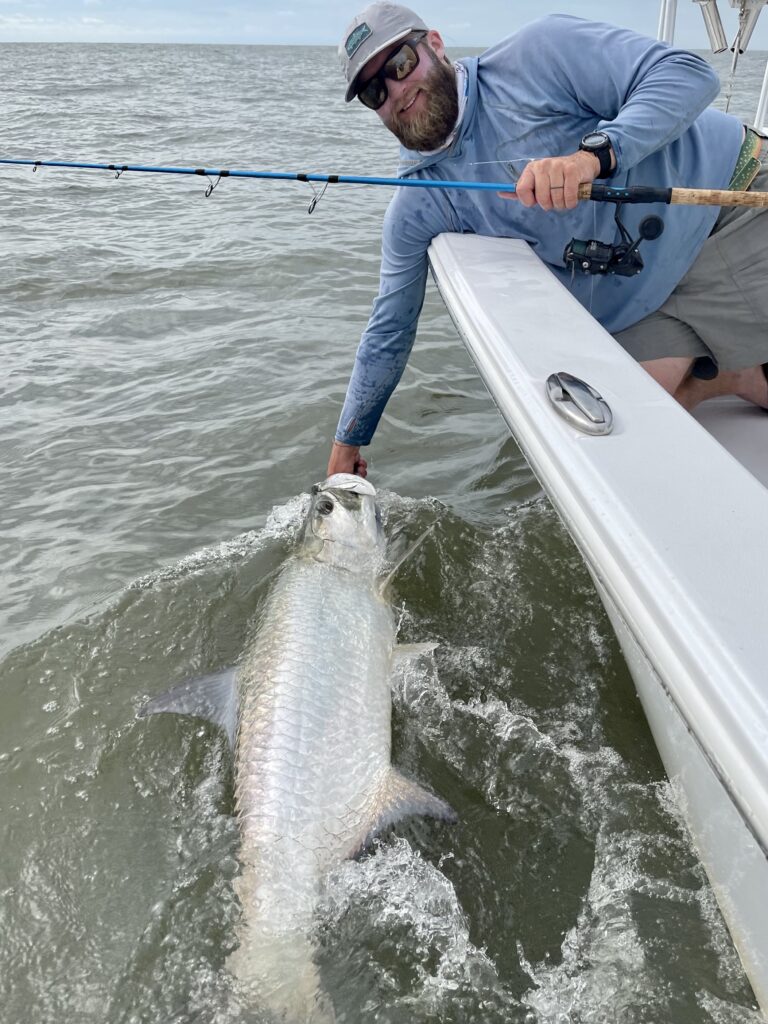 If you're planning to charter a tarpon fishing trip in Winyah Bay, you should know a few things:
Tarpon fishing is best done from a boat, as this gives you access to the deepest parts of the bay where the fish are most likely to be found.
Choosing an experienced captain and crew who know the bay well and can put you on the fish is important.
Be prepared for a fight – these fish can weigh up to 200 pounds, and they're not afraid to put up a fight when hooked.
Savor your success – a tarpon catch is an incredible accomplishment and something you'll remember for the rest of your life.
So book a charter today and experience the thrill of tarpon fishing in Georgetown, SC.
August Inshore Fishing Charters In A Nutshell
Looking for an inshore fishing charter in Georgetown, SC? Winyah Bay is a great option for those looking to target redfish, tarpon, seatrout, black drum, flounder, and more. The bay is known for its abundance of fish and its scenic beauty.
We know the hot spots and can get you on the fish in no time. When booking a charter, ask what type of fish you can expect to catch. This will help you choose the right charter and have a successful trip.
So what are you waiting for? Book your charter today and enjoy a day of fishing in Winyah Bay!