The Winyah Bay Tarpon Season is underway, and the bite is on fire!
If you're looking to hook into a giant "silver king," now is the time to head to Georgetown, SC. This area is known for producing some of the biggest tarpon in the world, and anglers from all over come to try their luck.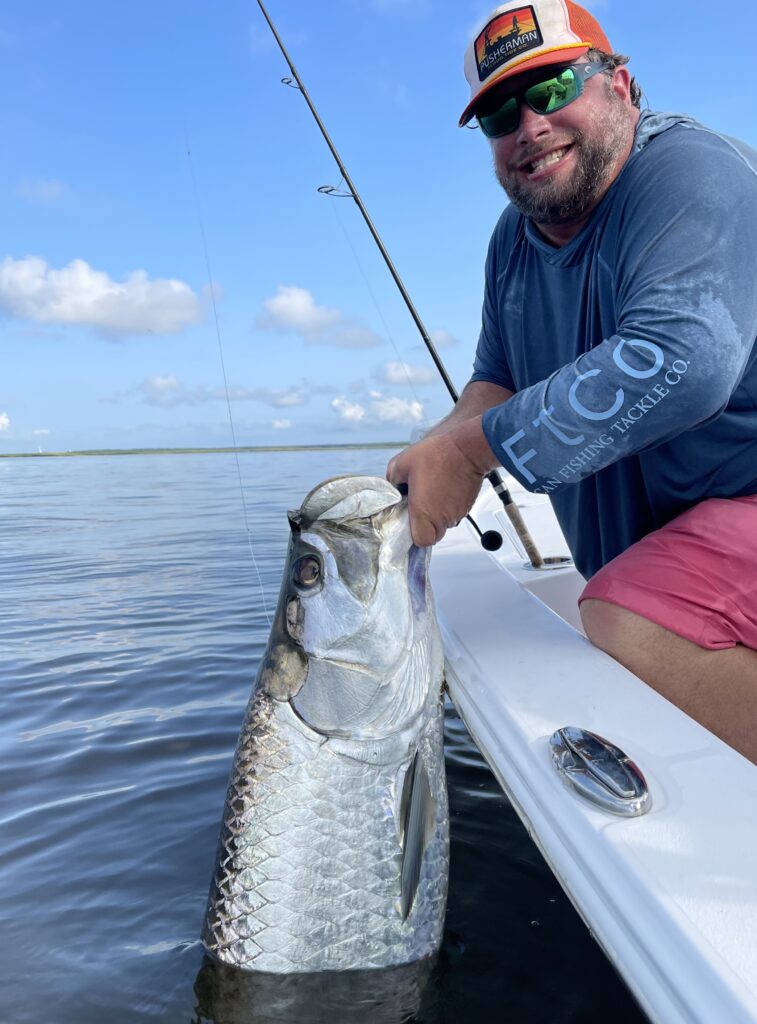 Georgetown, SC, Winyah Bay
Georgetown is an excellent destination for those looking to take a vacation that includes some incredible fishing. In addition to amazing fishing, Georgetown has a lot to offer in terms of history and culture. The city is home to several historic sites, including the Rice Museum, which chronicles the area's rice-growing history, and the Kaminski House Museum, housed in former slave quarters.
Georgetown boasts a vibrant arts scene, with several art galleries and performance venues. And, of course, no visit to Georgetown would be complete without taking a stroll down its beautiful waterfront.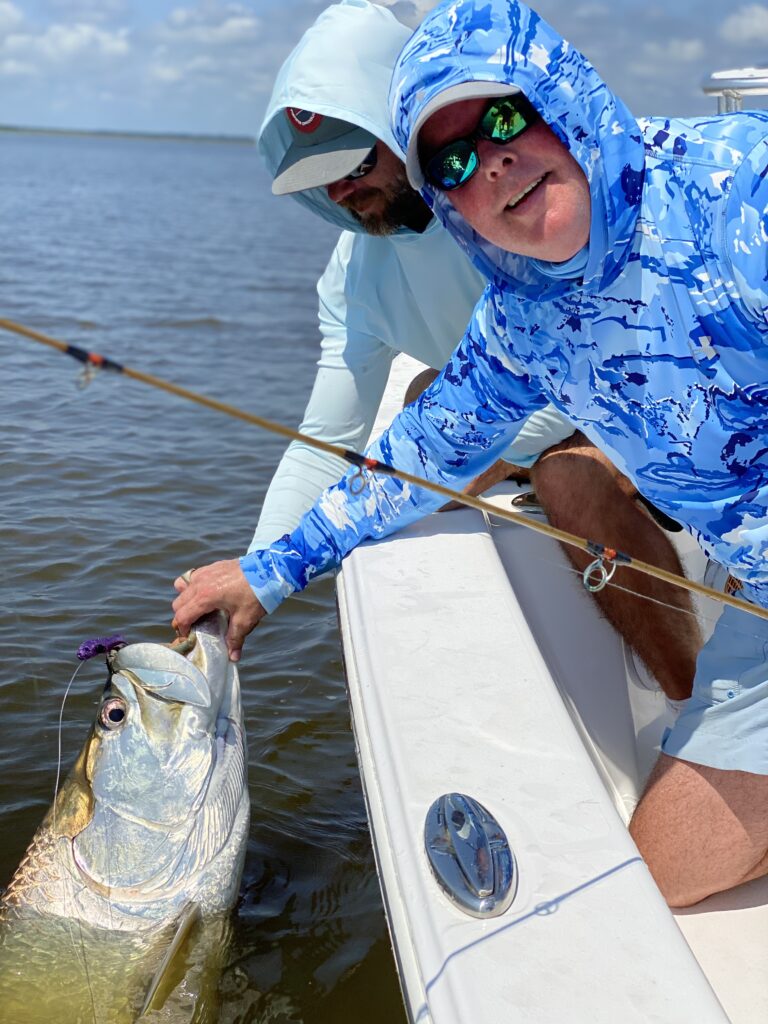 Winyah Bay Tarpon Fishing
For anglers looking for an excursion like no other, Georgetown and the waters of Winyah Bay is recognized as a world-class destination for tarpon fishing. The area is world-renowned and a must-fish for any avid angler.
Georgetown is the perfect place to set up basecamp for your tarpon fishing adventure. It's centrally located close to Winyah Bay, so it's the ideal spot to set up shop for your tarpon adventure.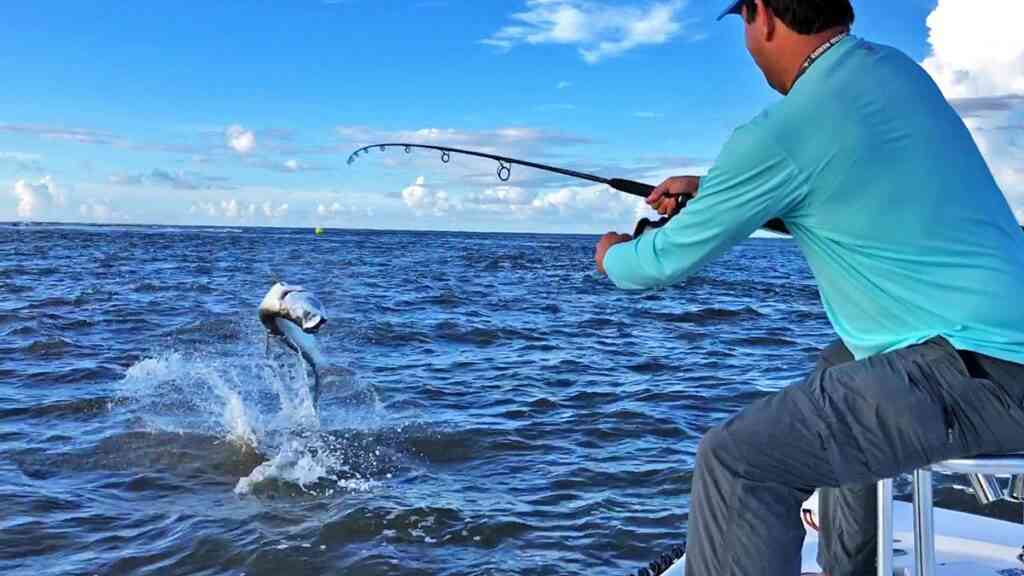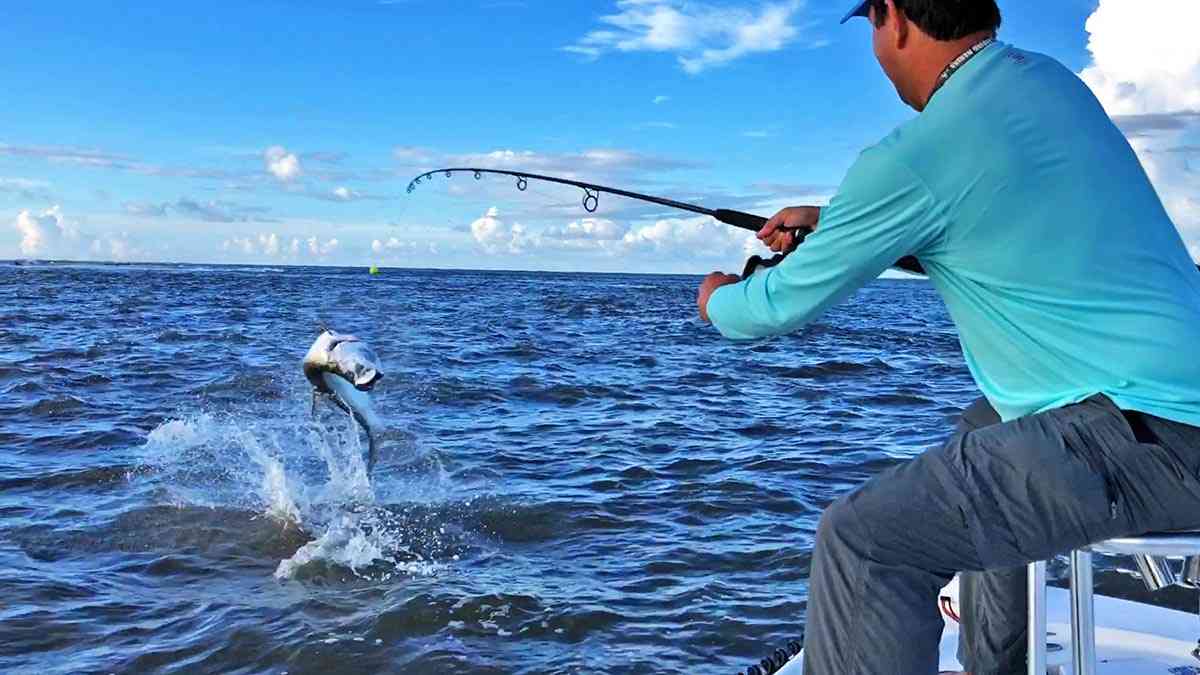 Each year, thousands of tarpon migrate to the waters of Winyah Bay in South Carolina. The bay provides the perfect habitat for these fish, with its shallow, sheltered waters and plentiful food supply. The tarpon migration typically begins when the water temperatures start to rise.
Over the course of the summer, the tarpon will move into the area in abundant numbers, with peak tarpon season usually starting in late summer and lasting through the fall.
During this time, large schools of tarpon inhabit the bay. The tarpon migration ends in October when the fish begin to make their way out of South Carolina waters. The tarpon migration is an eagerly anticipated event, as it provides a unique opportunity for anglers to catch these massive fish.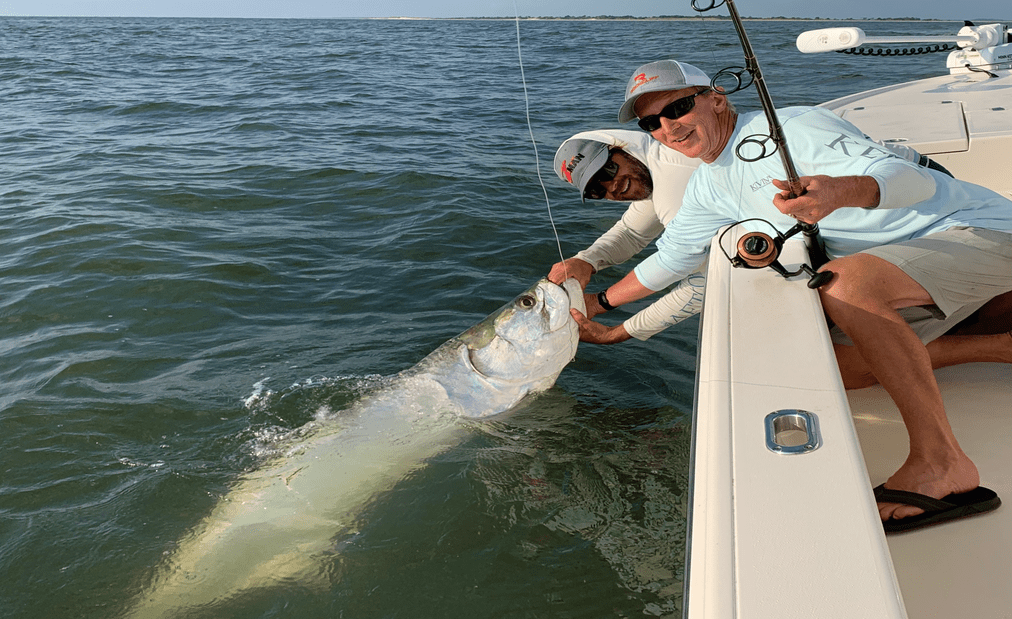 The Trip of a Lifetime!
If you're looking for an unforgettable fishing trip, look no further than Carolina Guide Service.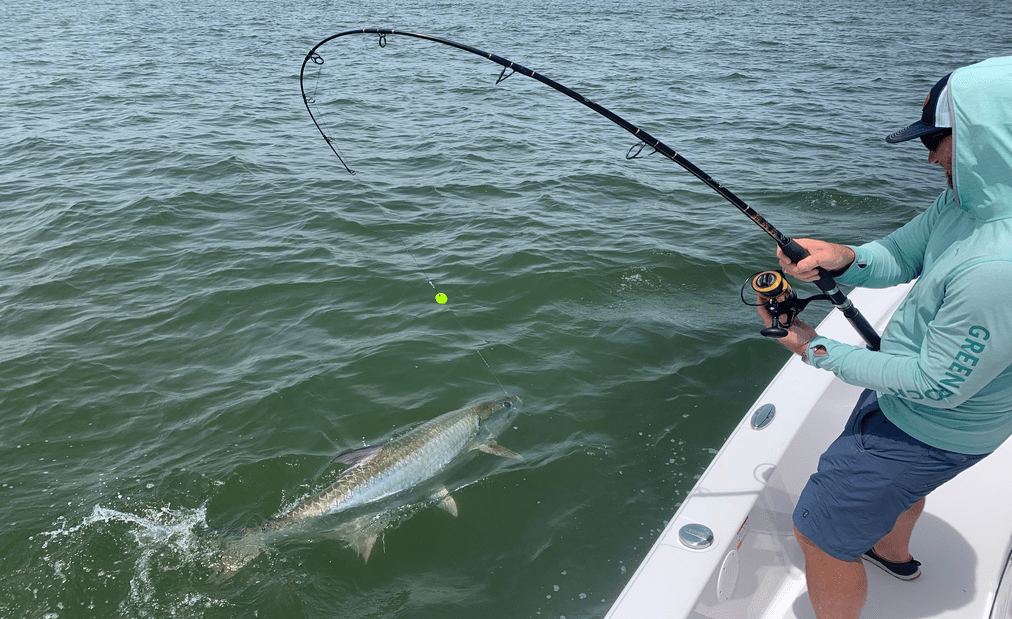 We offer tarpon fishing trips that will have you reeling in giant tarpon in no time. We know these waters like the back of our hands and will make sure your trip is one you'll never forget.
So what are you waiting for? Book a trip with us today and experience some of the best fishing around!