Last Updated on October 20, 2022 by Eric Bonneman
If you are looking for an exciting fishing adventure in November, Winyah Bay is the place to be. This beautiful bay offers plenty of opportunities to catch a variety of fish, including redfish, black drum, flounder, and sheepshead.
In addition to the great fishing, you will also enjoy the stunning scenery and a relaxing waterfront experience.
About Winyah Bay
The Winyah Bay estuarine system is located in Georgetown, SC and is considered one of the most productive estuaries on the east coast of the United States.
The main reason for this high level of productivity is the confluence of four rivers: the Waccamaw, Pee Dee, Black, and Sampit. This river junction provides a steady flow of freshwater into Winyah Bay, which supports a diversity of plant and animal life.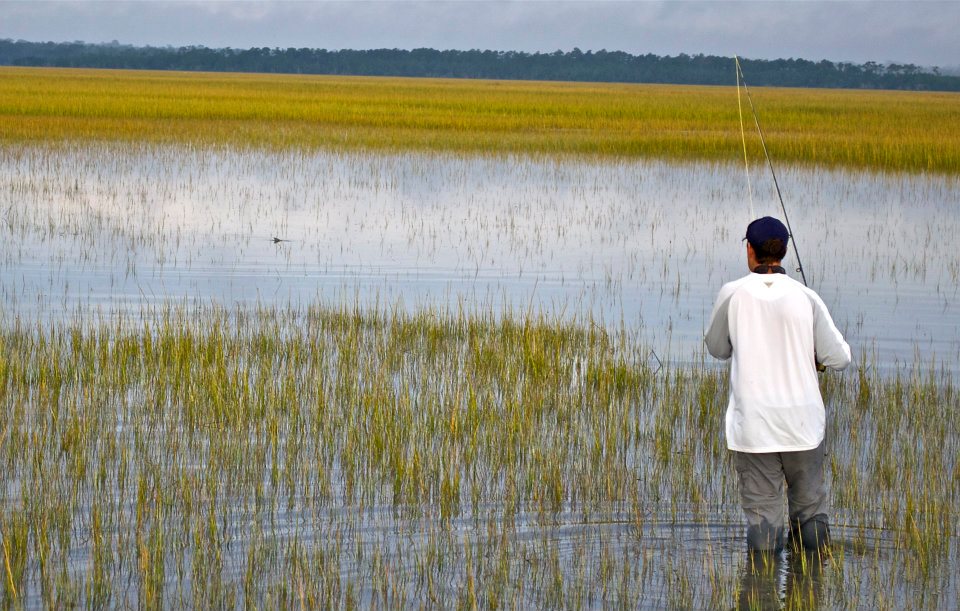 The Bay covers approximately 525,000 acres and is home to dozens of species of fish and countless other marine invertebrates.
In addition to being a vital habitat for wildlife, Winyah Bay also provides significant economic benefits for the region. The bay is a popular destination for recreational fishing, boating, and crabbing, and its murky waters are perfect for oyster harvesting. The thriving ecosystem of Winyah Bay is a testament to the importance of freshwater inflows in maintaining healthy estuarine systems.
November Species
November is an ideal time to fish in Winyah Bay. The cooler weather brings a variety of fish into the shallows, including redfish, black drum, flounder, and sheepshead.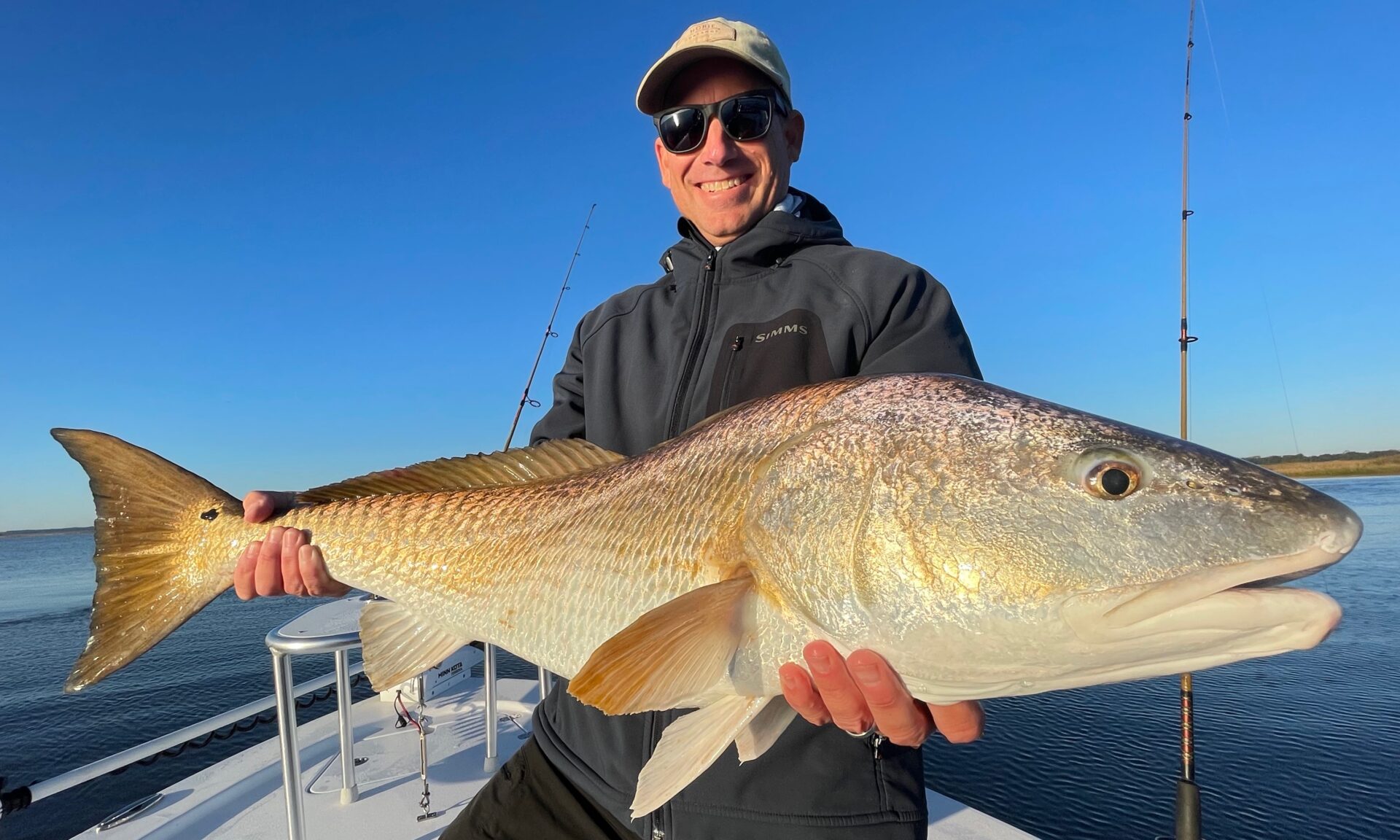 Redfish
As the summer comes to an end, trophy redfish begin to make their way into inshore waters. This continues through mid-September to November, with fish being found in large schools. Many people enjoy this time of year because of the great opportunity to catch these fish.
The most common methods for doing so are using live bait or lures. Some of the best areas to find trophy redfish include nearshore reefs, grass flats, and Winyah Bay backwaters.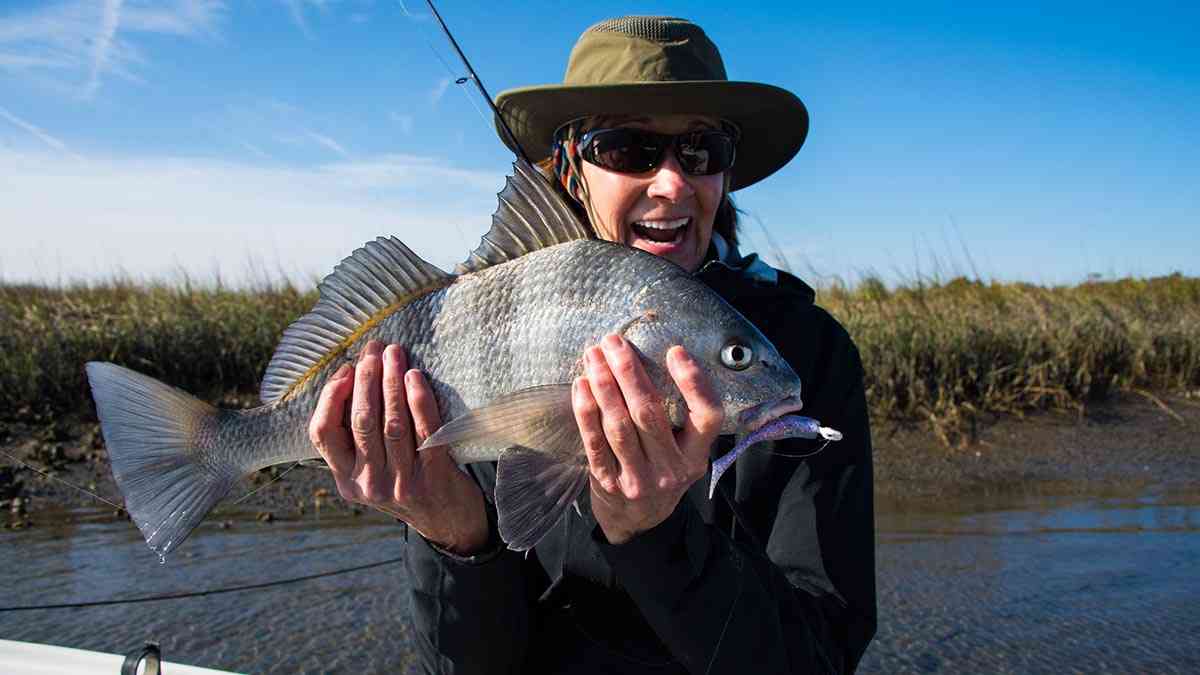 Black Drum
Black drum are a popular target for saltwater anglers, as they can be caught using a variety of methods. One effective method is fly fishing with shrimp pattern flies. Another is to use fresh shrimp near the bottom or artificial shrimp lures like the Vudu Shrimp under a popping cork.
When targeting black drum, it is important to fish in areas where they are known to congregate, such as around oyster beds or near submerged structure.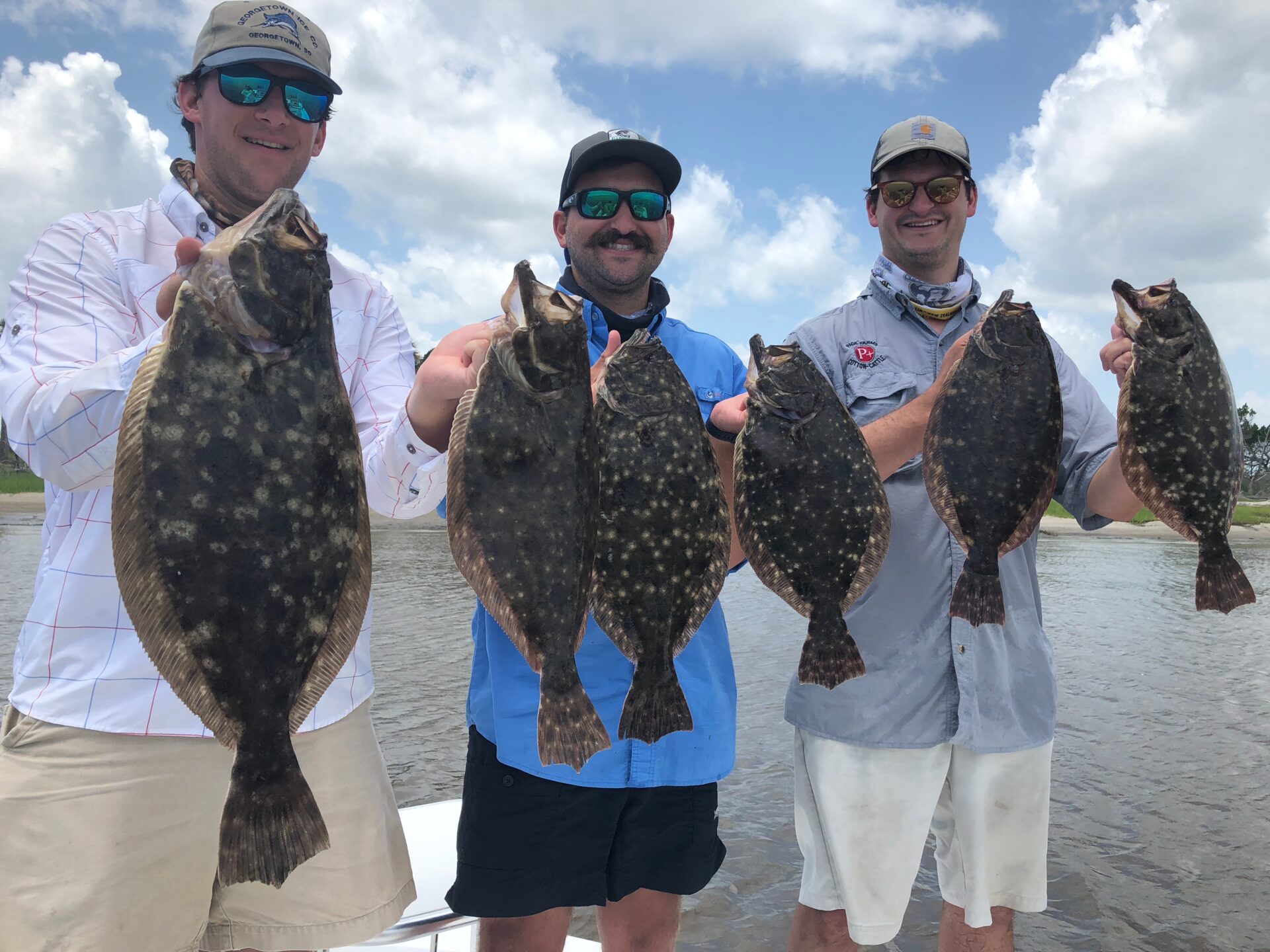 Flounder
Flounder are a popular choice for seafood lovers due to their delicate flavor and flaky texture. These bottom-dwelling fish are found in estuaries, rivers, and shallow coastal waters throughout South Carolina.
When fishing for flounder, anglers typically use bottom rigs with live bait or artificial lures that mimic shrimp or baitfish. These fish are most active during the spring and fall months, making them a favorite among seasonal fishermen.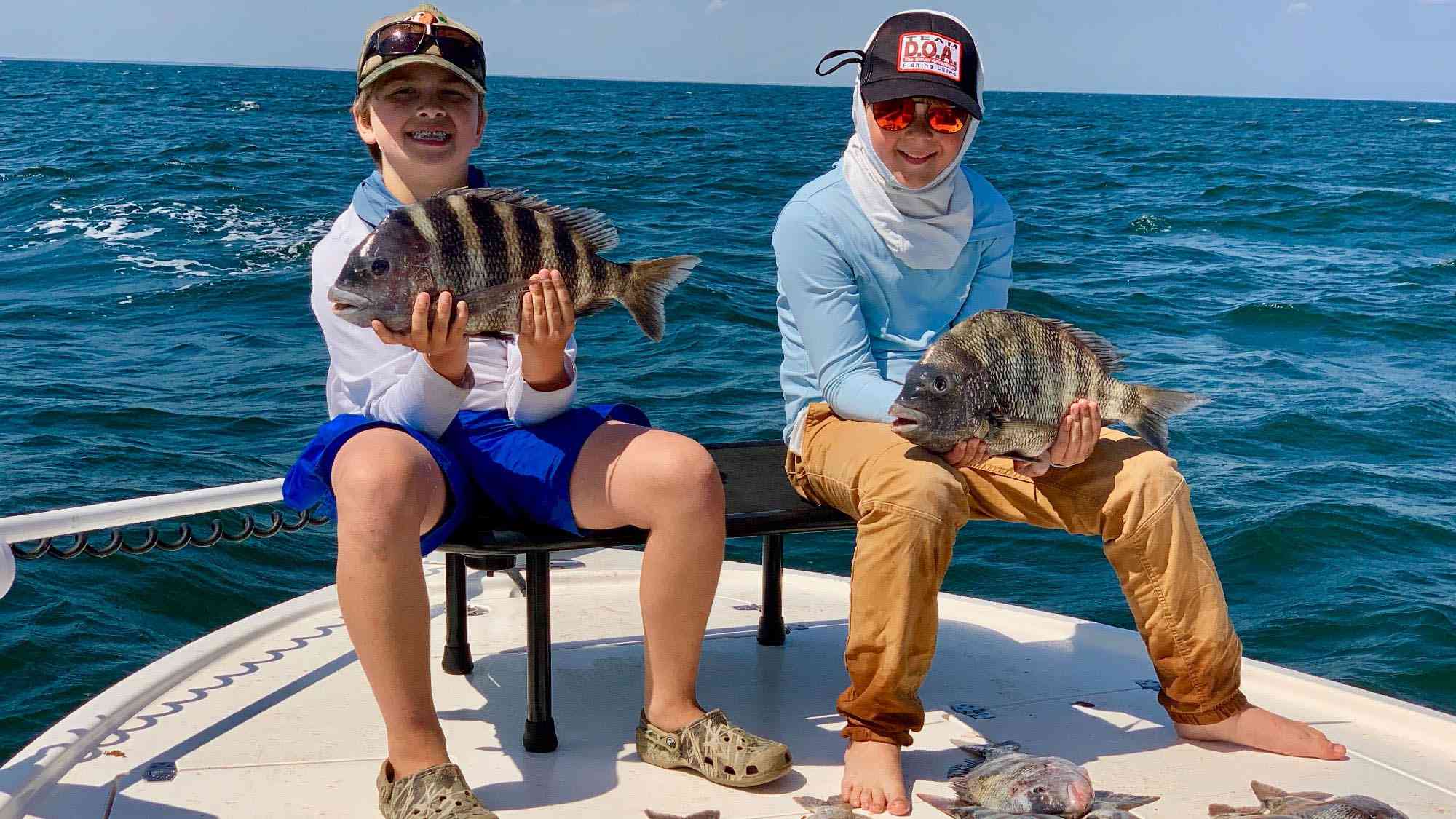 Sheepshead
Sheepshead is a popular saltwater fish found along the southeastern coast of the United States. In South Carolina, the average size for sheepshead is 14 inches, or about three pounds. The South Carolina state record is 16 pounds, 6 ounces.
Sheepshead can be caught using a variety of baits and methods, but live shrimp is one of the most effective.
Sheepshead prefer hard substrates such as oyster reefs, pilings, and rocky areas for cover and foraging. They are found inshore from North Carolina to Florida and in the Gulf of Mexico. Sheepshead are opportunistic feeders, eating small crabs, shrimp, and mollusks.
So don't miss out on this amazing opportunity to enjoy some of the best fishing South Carolina has to offer. Book your November fishing charter today!