Are you looking for a great fishing charter experience on Pawleys Island in July? You'll find plenty of options to choose from, as the island offers some of the best fishing around in the summer months.
Pawleys Island Fishing Charters In July
Whether looking for shark, tarpon, or inshore trips, you're sure to find what you're looking for when visiting Pawleys Island.
Tarpon Fishing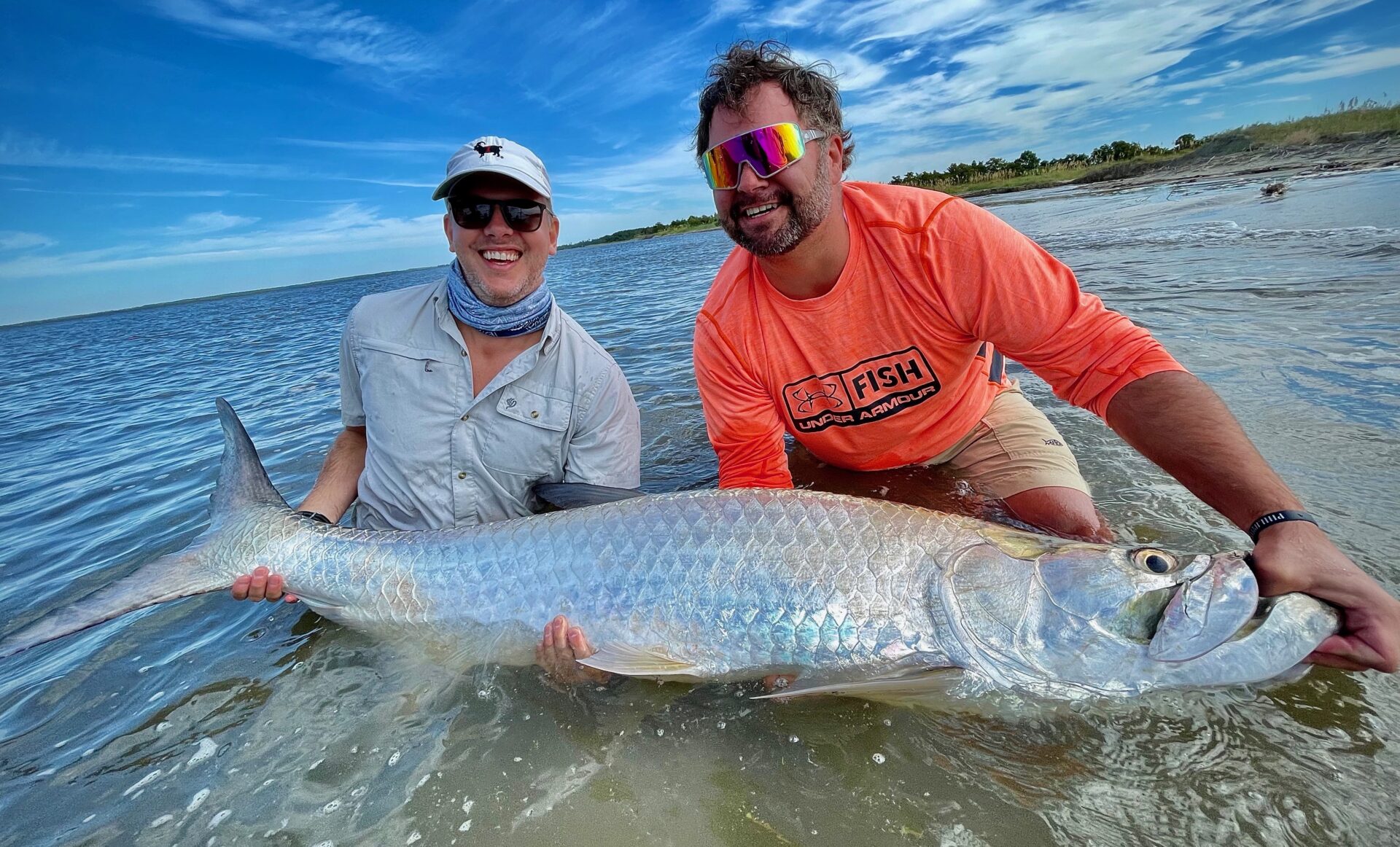 One of the most popular fishing experiences on Pawleys Island is tarpon fishing. Tarpon are typically found near the inlets and passes around Pawleys Island. These massive fish can weigh over 200 pounds and put up quite the fight when hooked.
The average size of Tarpon that frequent South Carolina average 80-100lbs and their dramatic acrobatics are sure to leave anglers with memories that will last a lifetime. Tarpon are a migratory species of fish that will begin to show up along the South Carolina coast in late May and they have been known to stick around thru the end of October, before migrating back to South Florida for the Winter.
Some of the most popular methods for targeting these fish include live bait fishing with cut bait or threadfin herring and large artificial lures. When hooked, Tarpon are known for their spectacular leaps out of the water, which often lead to them throwing the hook. For this reason, many anglers consider them to be the ultimate game fish. If you're looking for a fight you'll never forget, head to South Carolina and go after a Tarpon!
Shark Fishing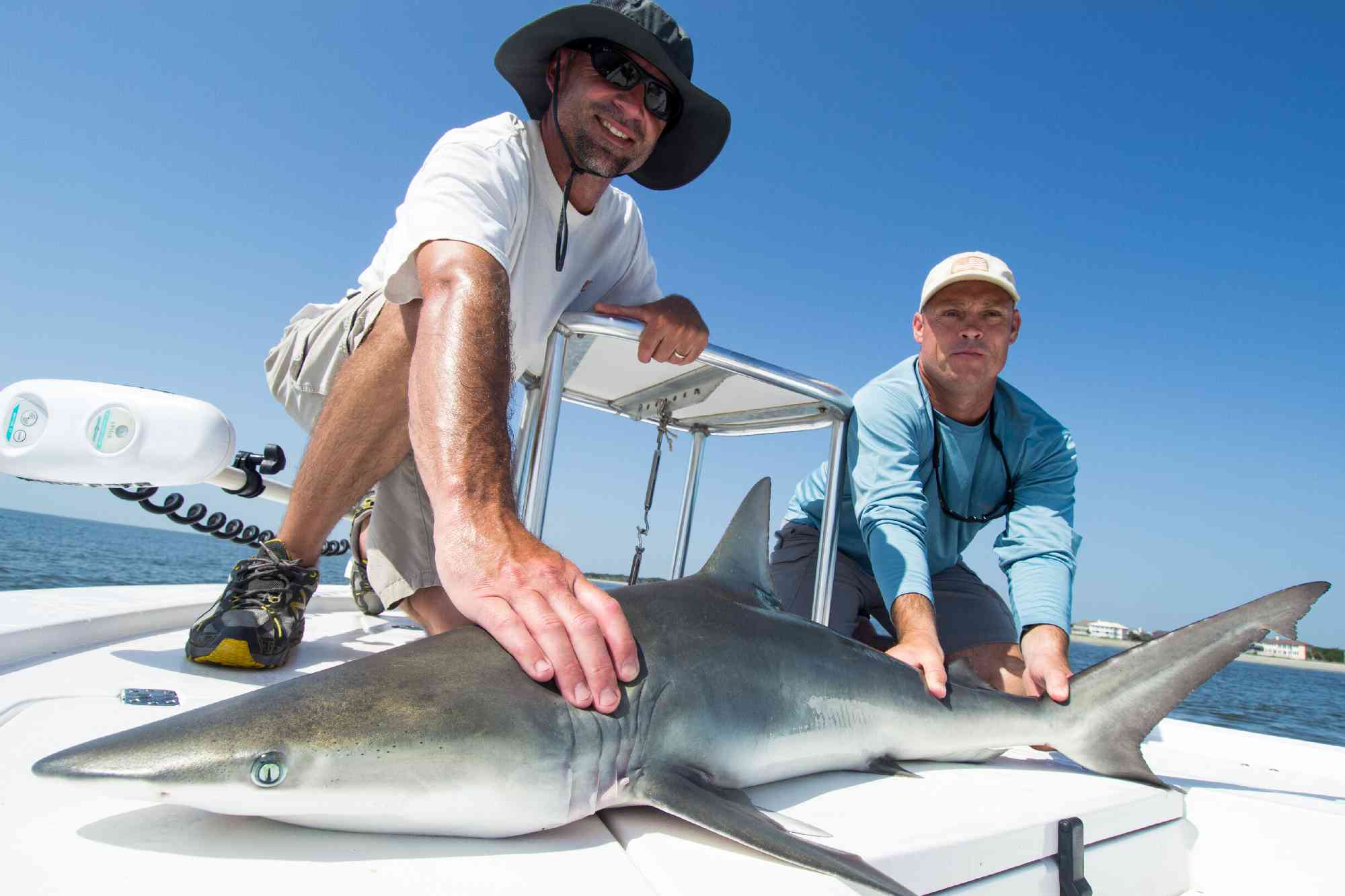 Another great option for those looking for a big fish experience is shark fishing. A variety of sharks call these waters home, so you're sure to have a great time no matter what species you're targeting.
Our shark fishing charters are always a big hit with kids and families. We're fortunate to have a healthy fishery for sharks, so there's no shortage of fish to be had. The average size of our sharks is 15-25 lbs, but we also target some of the bigger species that can exceed 200 lbs. No matter what your skill level, we guarantee you'll have a great time on one of our charter trips. So come on out and join us for a great day of shark fishing!
Inshore Fishing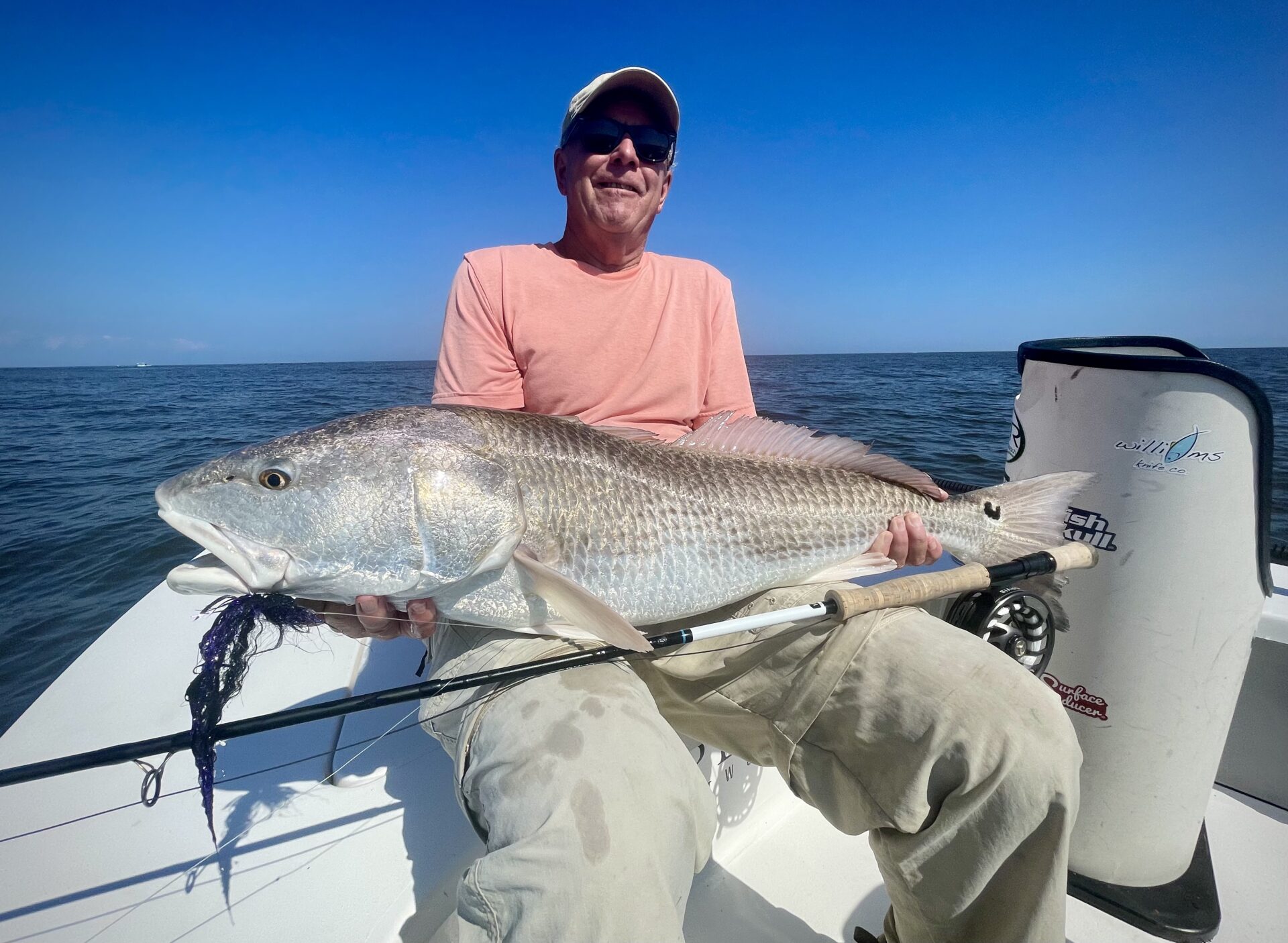 There is no better way to enjoy the pristine saltwater estuaries of South Carolina than with an inshore fishing trip. These fishing charters take place in the calmer waters of shallow bays, creeks and inlets. We are typically targeting Redfish, Sea Trout, Black Drum, Sheepshead and Flounder using light spinning tackle with live or artificial baits.
Depending on the size of the crew, the 18ft flats boat or the 23ft bay boat will suffice for the inshore trips. The trips are customized to each anglers' interest and skill level. Whether you are a beginner or experienced saltwater angler, we can provide you with a great trip. Give us a call today to book your trip!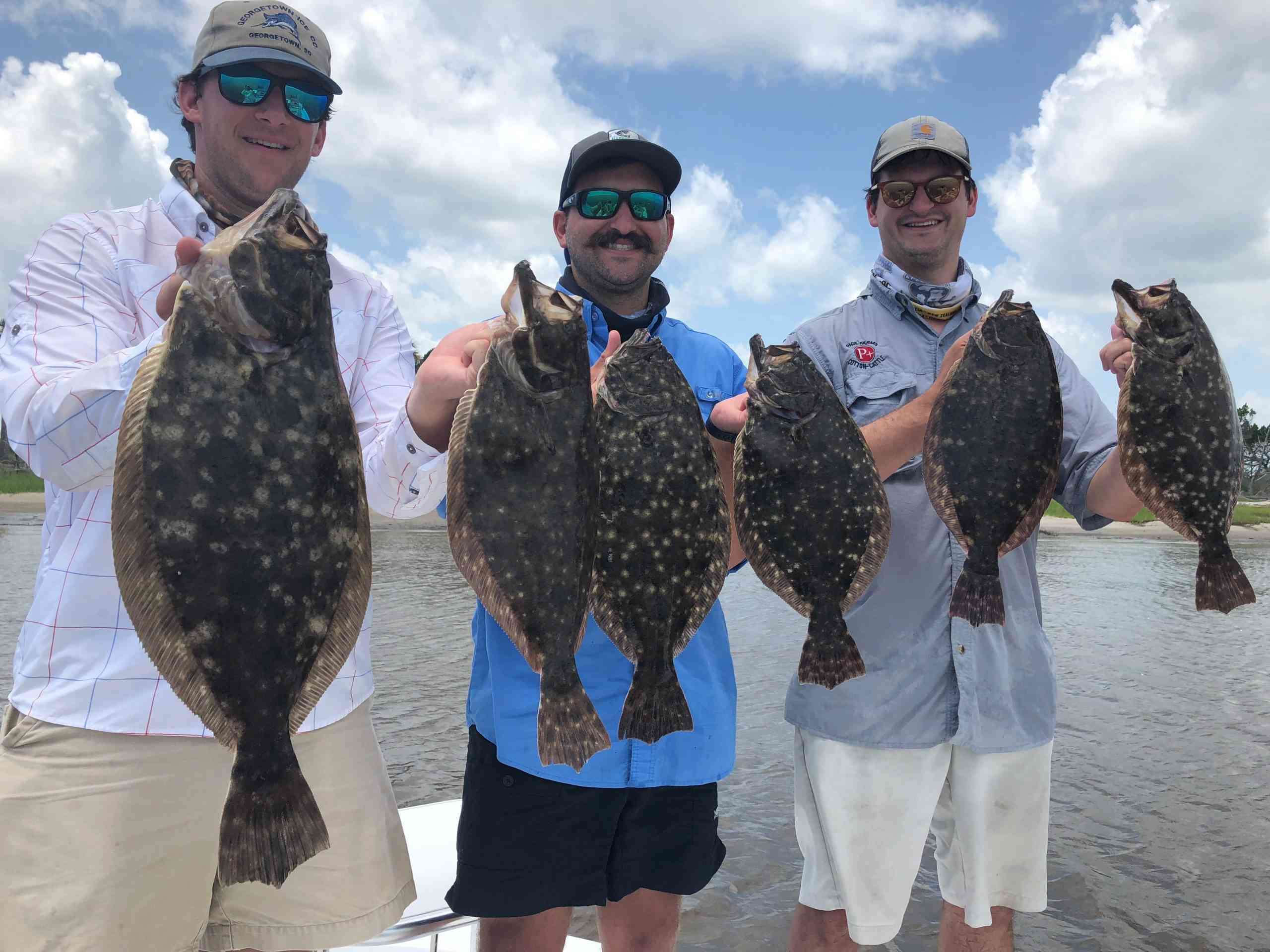 No matter what type of fishing experience you're looking for, you're sure to find it on Pawleys Island in July. With so many great options to choose from, you're sure to have a memorable trip. Book Today