Last Updated on April 26, 2023 by Jordan Pate
Pawleys Island Fly Fishing Guide
Pawleys Island and surrounding areas offer exceptional year-round fly fishing opportunities. The saltwater marshes surrounding Pawleys Island are easily accessible by kayak or by wade fishing; however, this area represents a small fraction of saltwater estuaries in South Carolina, most of which can only be accessed by a shallow drafting skiff.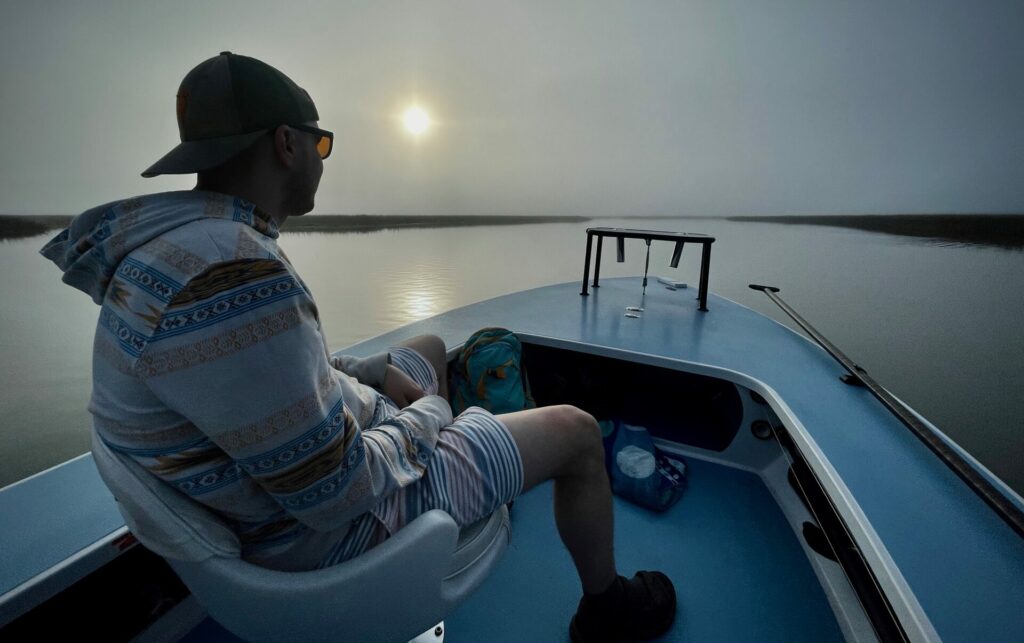 Just South of Pawleys Island lies a network of larger bodies of water, including North Inlet, Winyah Bay, Santee Delta, Cape Romain, and Bulls Bay. These areas comprise nearly 50 miles of undeveloped coastline which is the largest on the US East Coast.  Accessing these remote areas requires intimate knowledge of the geography, tides, and weather conditions which all factor into having successful days on the water. Consider hiring an experienced fly fishing guide who can navigate these areas safely and can help tilt the odds in your favor.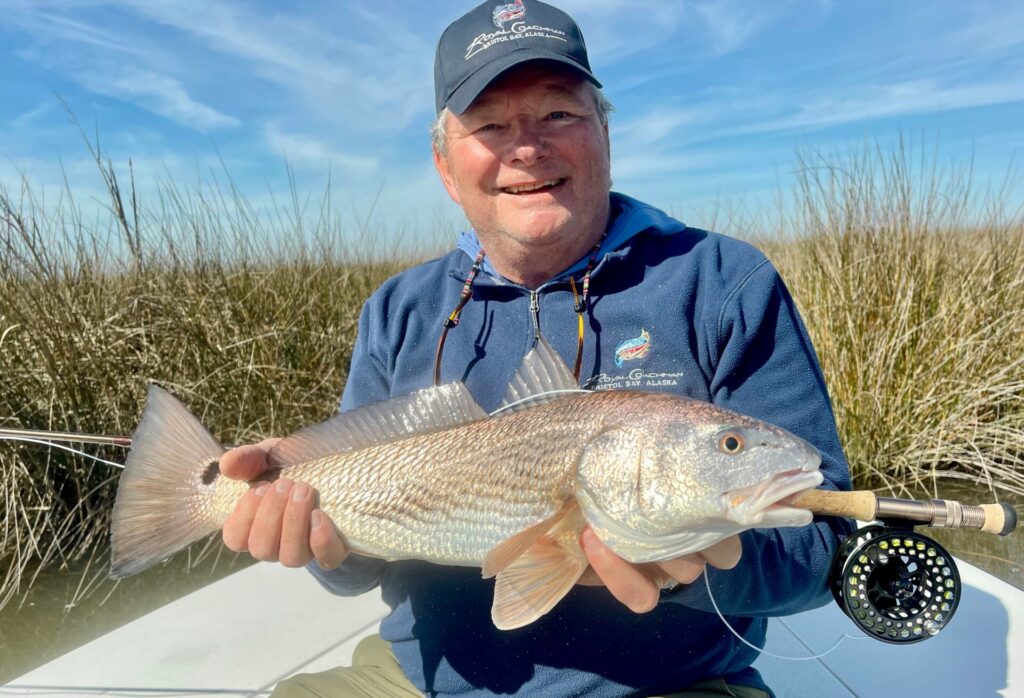 Red Drum "Redfish" is the most sought-after saltwater gamefish in South Carolina, and pursuing these fish with fly fishing equipment is perhaps the most exhilarating type of fishing available in the Pawleys Island area. Our preferred method of targeting redfish in the shallow estuaries is by sight-fishing with 7wt-9wt outfits with floating line and various flies that imitate crabs, shrimp, and mullet. Water clarity always plays a critical role in getting "shots" on redfish so light winds, good sunlight, and mellow tides are the ideal conditions for fly fishing.
Redfish don't migrate until they reach breeding size (30+in), so they inhabit the coastal estuaries year around. During the colder months (Oct-April) you can expect to find redfish in large schools on the lower tides. Water clarity is also best during the colder months, which is when we experience our best sight fishing opportunities. The Summer months can be the most challenging time of year when redfish will move into cooler deep water, however on the ideal "flood tides" redfish will move up onto the flooded grass flats to forage on crabs. For fly fisherman, this is the ideal time to target "tailing redfish" in the Summer months around Pawleys Island.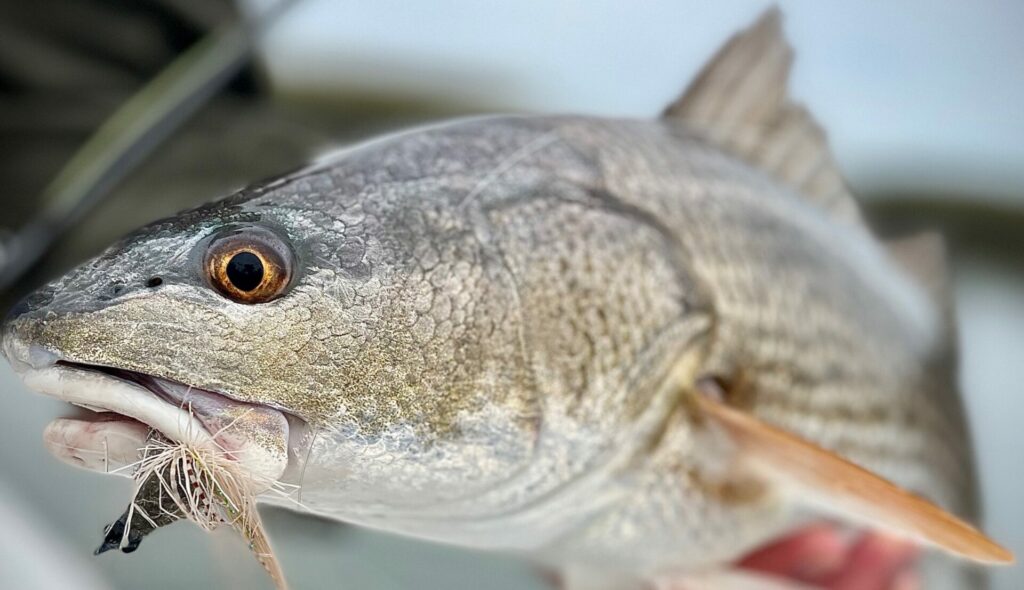 While redfish may be the only species available year round in the Pawleys Island area, more seasonal fish like tarpon, triple tail, cobia, speckled trout and flounder can be very productive during the warmer months (May-Oct). Tarpon are perhaps the pinnacle of saltwater flyfishing and they are one of my favorite fish to target. My advice to fly fisherman seeking to catch a tarpon on the fly rod is to bring a good sense of humor and a lot of patience because these fish have the ability to test even the most skilled anglers and guides.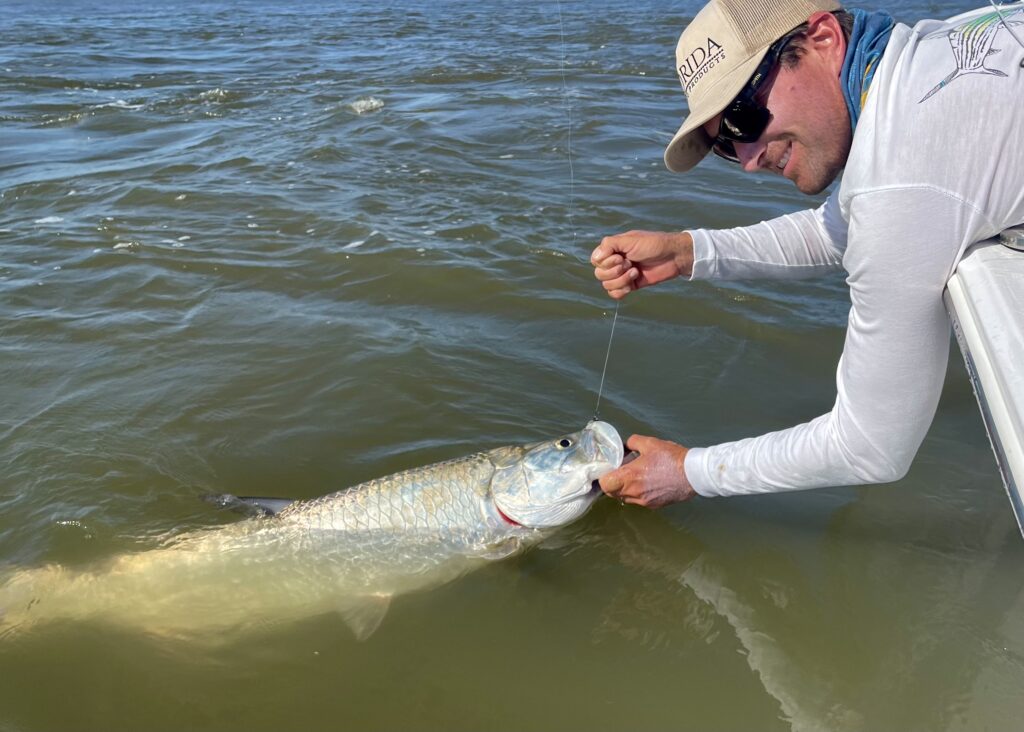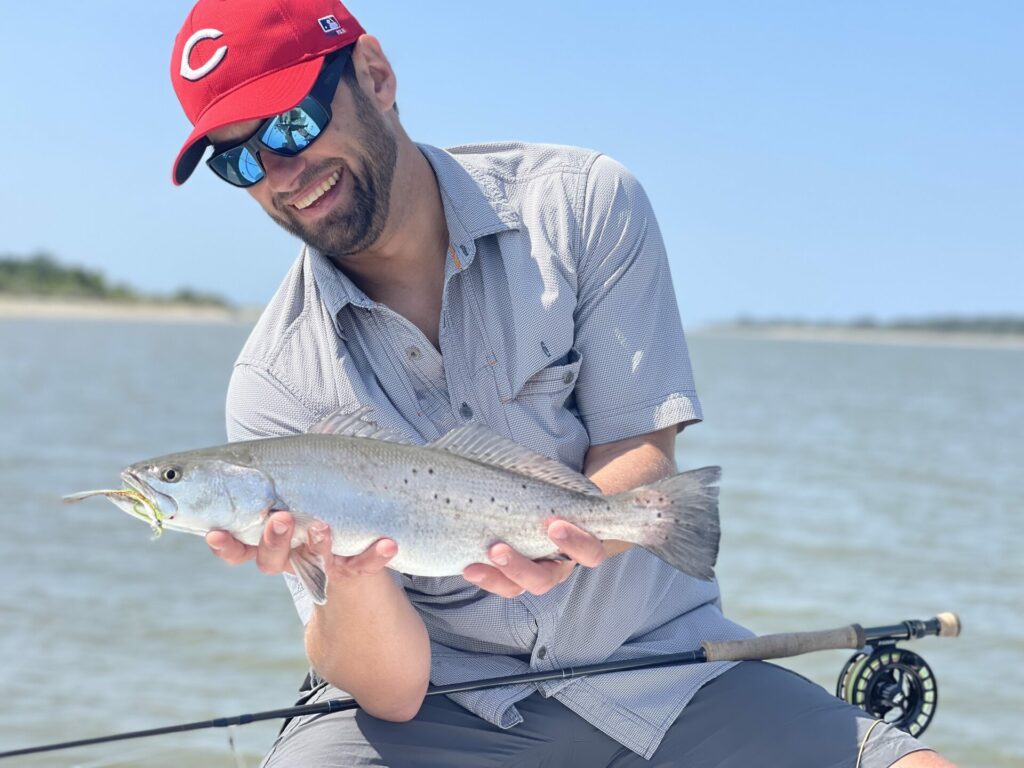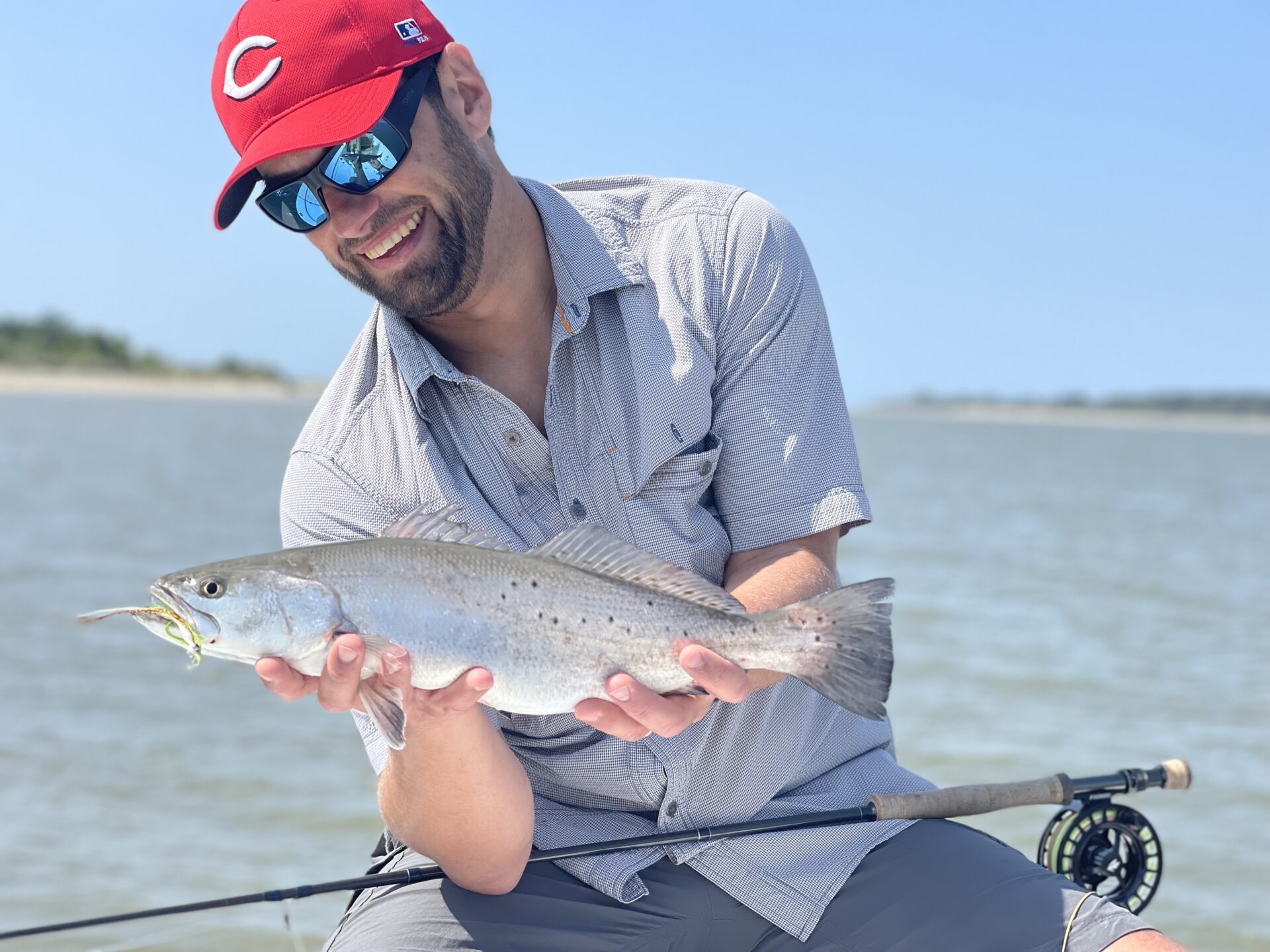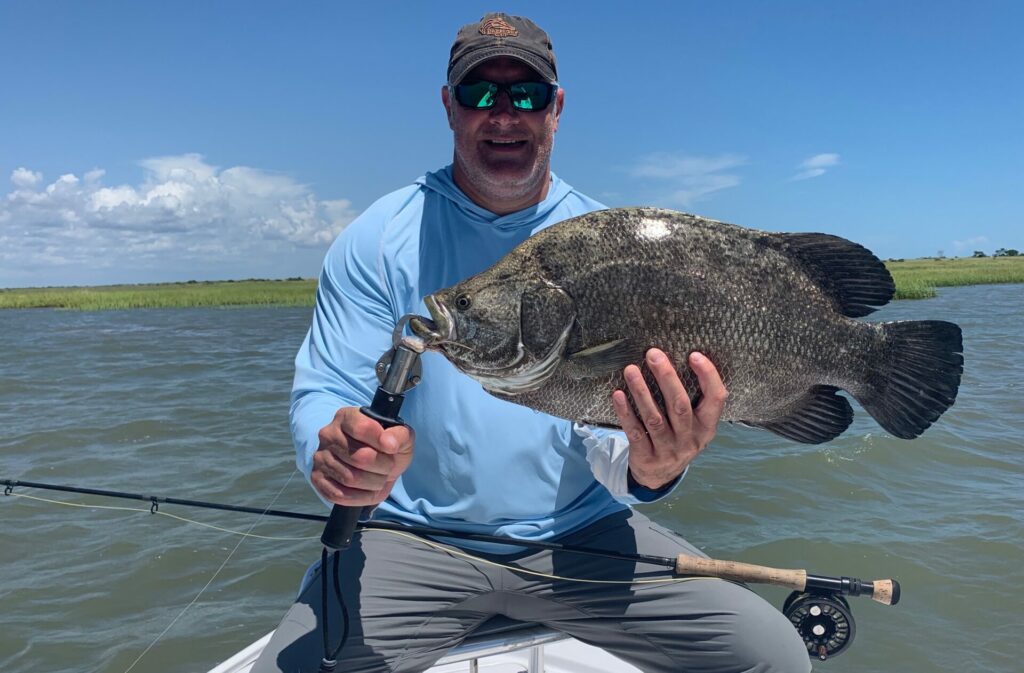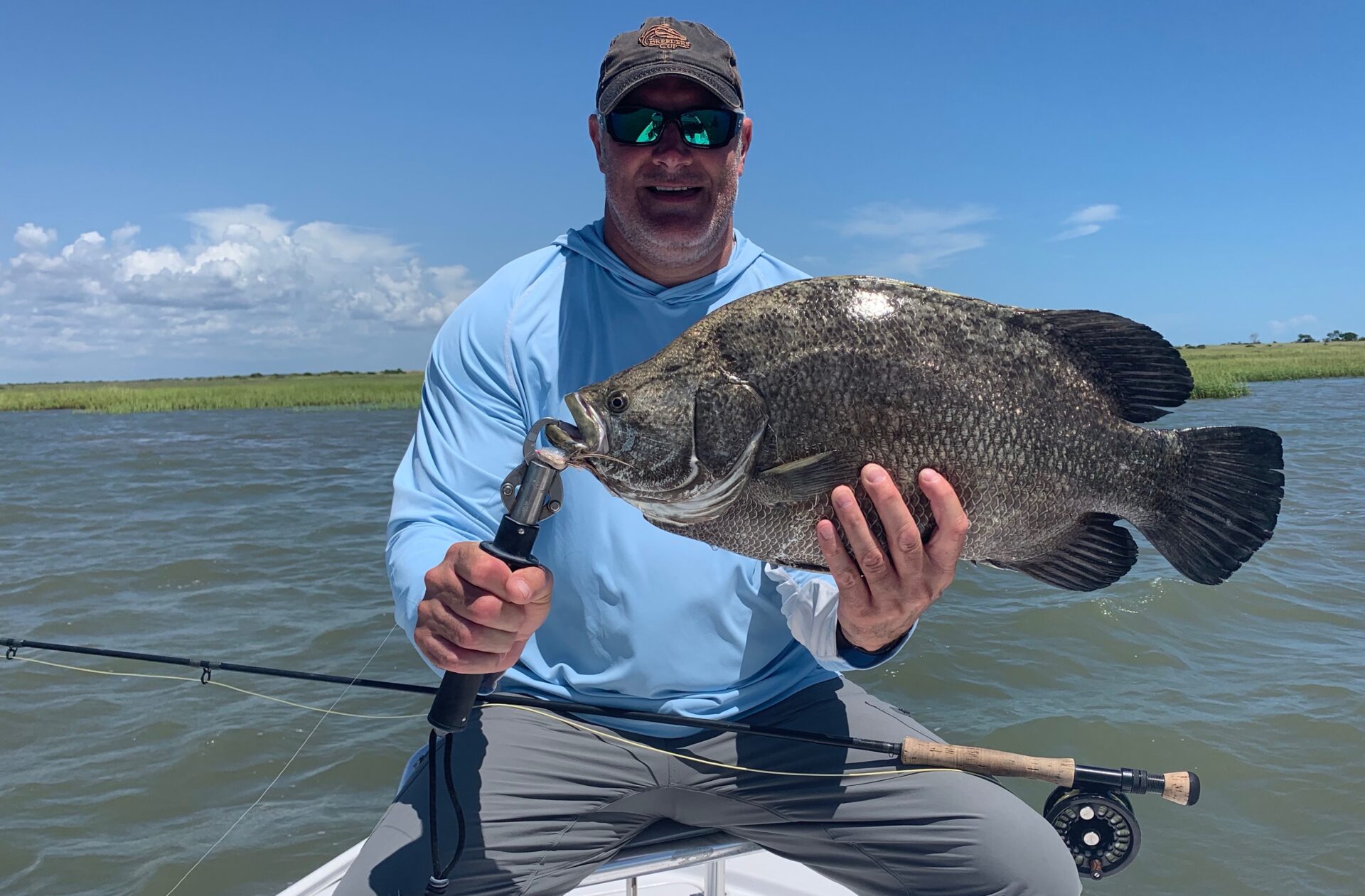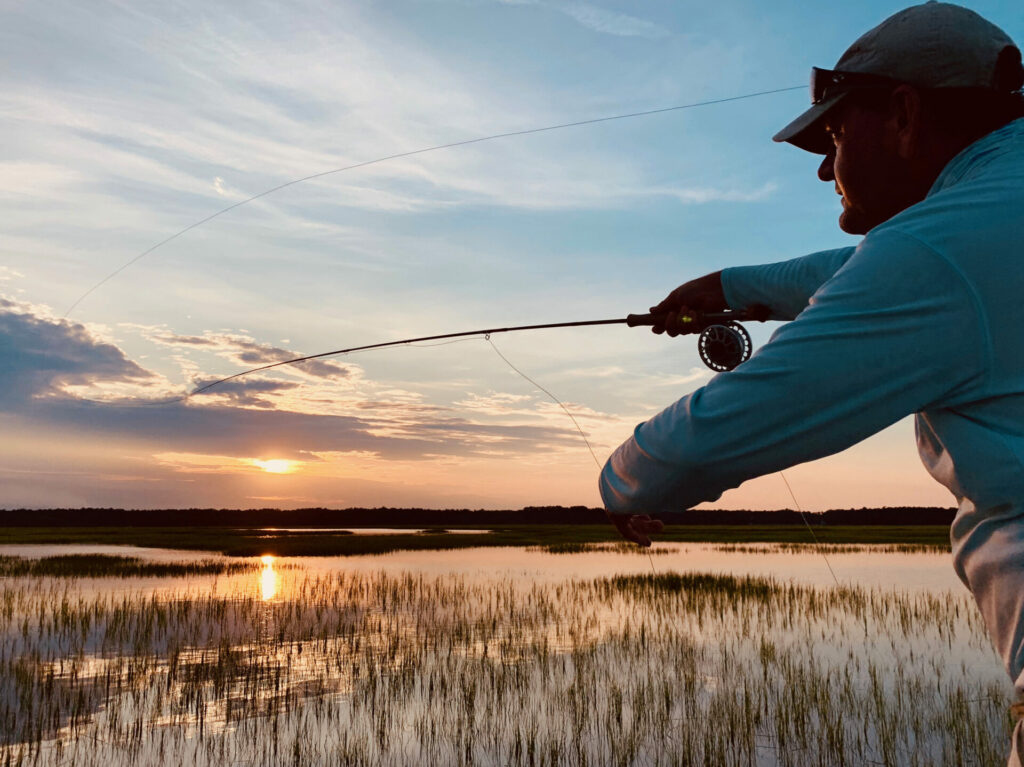 If you are planning a visit to Pawleys Island this year, do yourself a favor and go explore some of the best natural resources the South Carolina coast has to offer. Feel free to contact me for more information about fly fishing in Pawleys Island or if you have any interest in booking a guided fly fishing trip.
-Capt. Jordan Pate