Last Updated on June 2, 2023 by Eric Bonneman
Pawleys Island, a quaint barrier island located in Georgetown County along South Carolina's Grand Strand, remains a cherished destination for fishing enthusiasts, with June proving to be a peak time. The coming of this month signals a vibrant surge of marine life, setting the stage for both seasoned and novice anglers to experience the thrill of the catch.
The Lively Aquatic Ecosystem of Pawleys Island
Situated between the serene Pawleys Creek and the vast Atlantic Ocean, Pawleys Island is a haven for a myriad of fish species. As we step into June, flounder, trout, and redfish activity notably intensifies, with these species making their way towards the warmer, shallower waters of the creek.
In the shallow depths of Pawleys Creek, flounder become a popular catch. These bottom-dwelling fish migrate towards the warmer inshore waters during June, providing anglers with ample opportunities to make significant catches.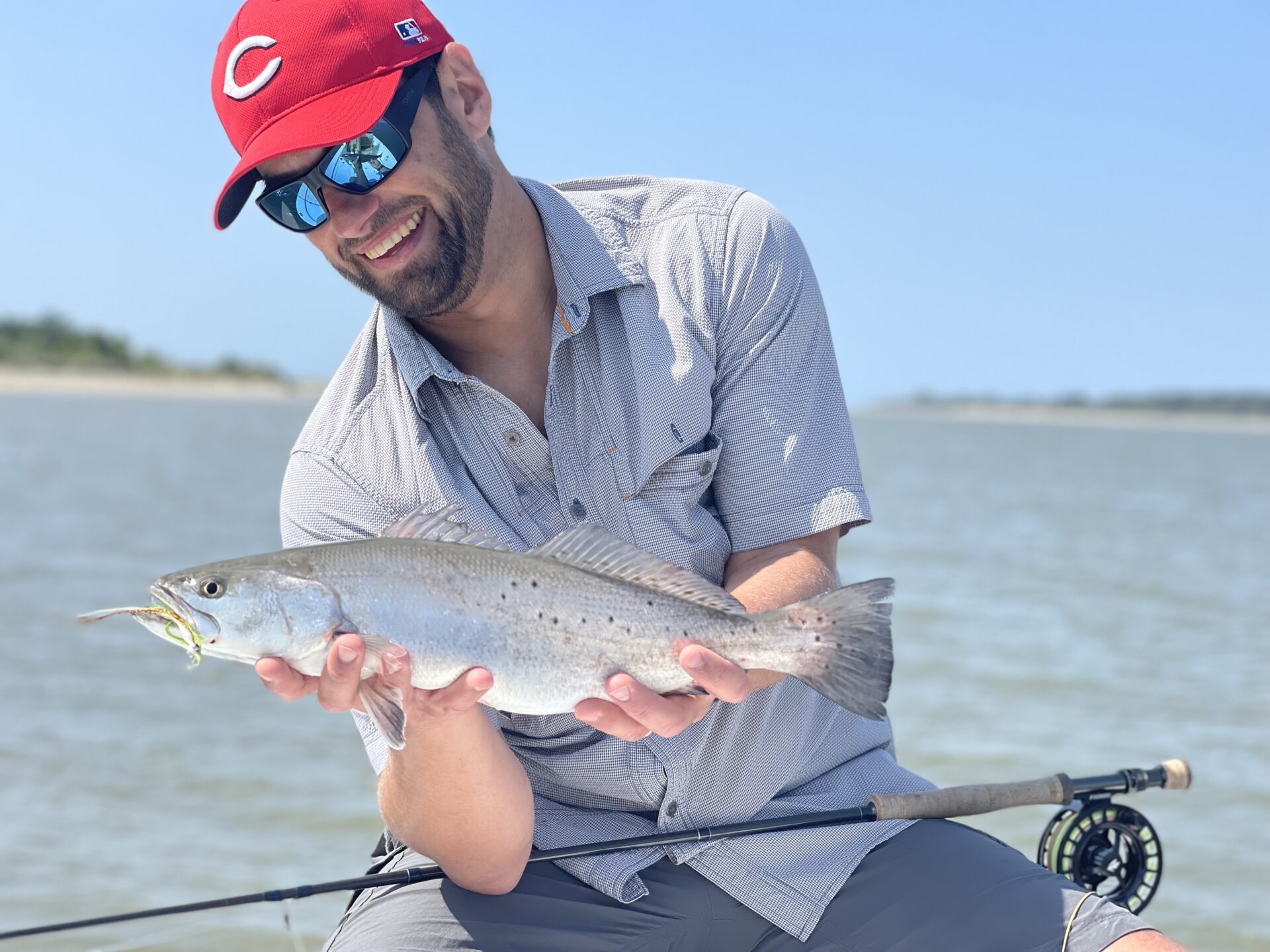 At the same time, speckled trout become more active in the creek. The climbing water temperatures prompt these fish to feed more aggressively, increasing their presence within angler's reach. Utilizing live bait such as shrimp or mullet during this period often yields bountiful catches.
Redfish also become a more frequent sight around Pawleys Island. These hearty fish migrate to the inshore waters, enabling anglers to engage in thrilling bouts, making them a favored target for sport fishing.
Exciting Prospects at North Inlet Preserve
A short journey south of Pawleys Island leads to the North Inlet Preserve, a section of Winyah Bay teeming with fishing opportunities. This unspoiled backcountry fishing locale sees an influx of redfish, speckled trout, tarpon, and flounder during June.
Tarpon fishing, in particular, is a thrilling prospect. These fish, arriving as early as late May, surge in numbers during June, promising anglers a chance for challenging battles and potential trophy catches.
Additionally, the North Inlet Preserve offers fly fishing enthusiasts numerous opportunities. The distinctive shallow water habitat serves as an excellent location for this challenging yet rewarding form of angling.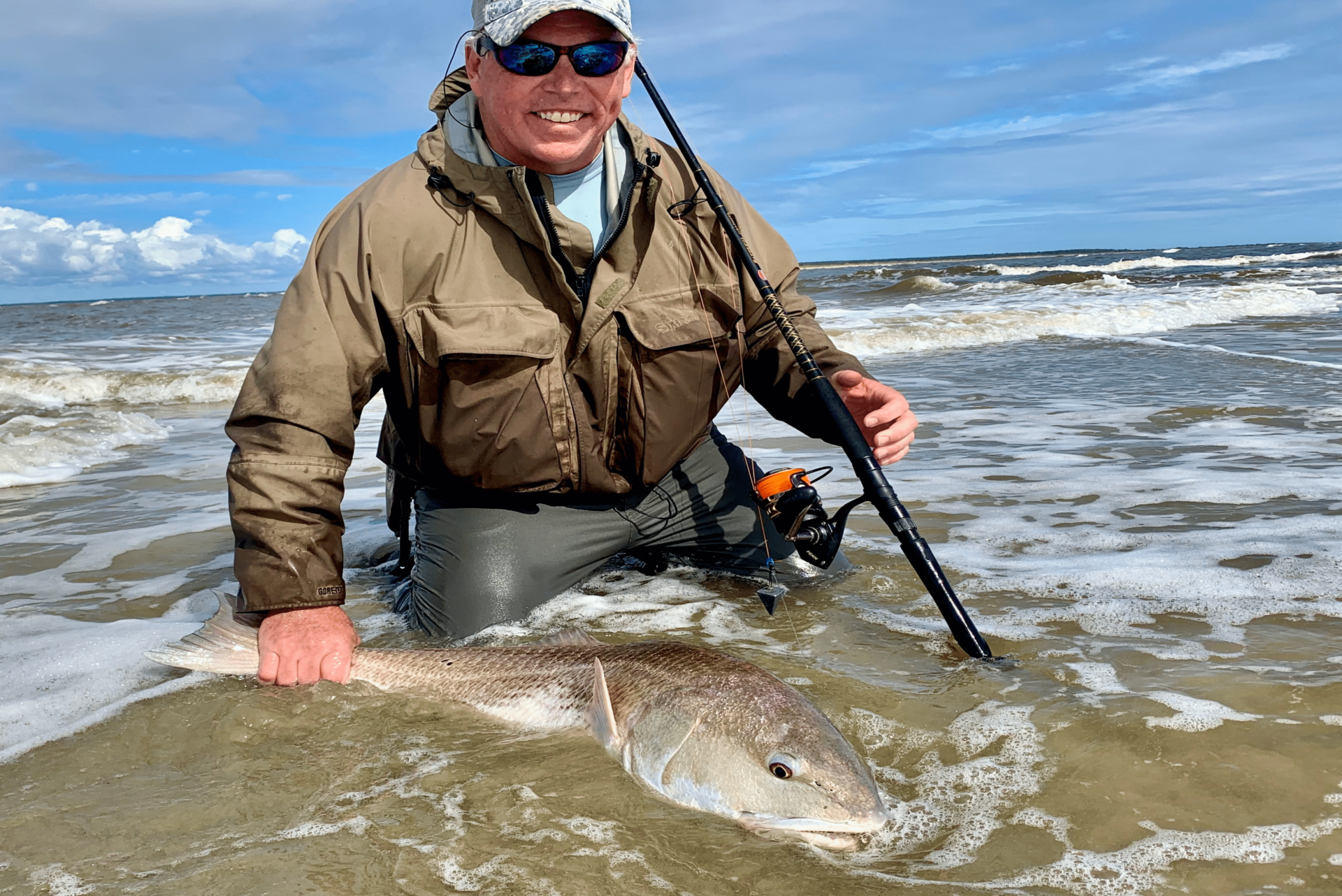 Surf Fishing: An Unrivaled Experience
By the end of June, surf fishing gains traction on Pawleys Island, particularly around the inlets. Here, anglers can anticipate catching a diverse range of species, including bull redfish, flounder, trout, bluefish, and even sharks.
Carolina Guide Service: Your Trusted Ally
When it comes to enhancing your angling experience, Carolina Guide Service emerges as the go-to choice. With a wealth of experience, their professional guides offer custom-tailored charters catering to every level of expertise and interest. For those wishing to introduce their children to the joys of inshore fishing, specially designed charters for young anglers are available. Experienced anglers can opt for their world-class tarpon fishing excursions. Whether you're intrigued by fly fishing, shark fishing, or nearshore fishing, you're bound to find an offering to match your preference with Carolina Guide Service. So, don't delay – book your expedition today and gear up for a fishing adventure that promises to be nothing short of unforgettable.