Are you looking to find the optimal fishing spots and catch the biggest inshore species in Winyah Bay this January? Look no further! With its many creeks, rivers, and backwaters, Winyah Bay boasts a wide variety of inshore fish that every angler should target during this time of year.
Winyah Bay Winter
January is one of the best times of year to go fishing here. The colder weather brings in some of the most sought-after species, and the clear water and low winter tides make for excellent sight fishing opportunities.
Target Species
January is one of the best times for fishing in Winyah Bay. Conditions are generally clear, with low winter tides, making this the ideal time to sight-fish for reds and seatrout. But don't overlook black drum, sheepshead, or flounder either! This month, you can see all these fish swimming in their natural habitat, making for a great catch.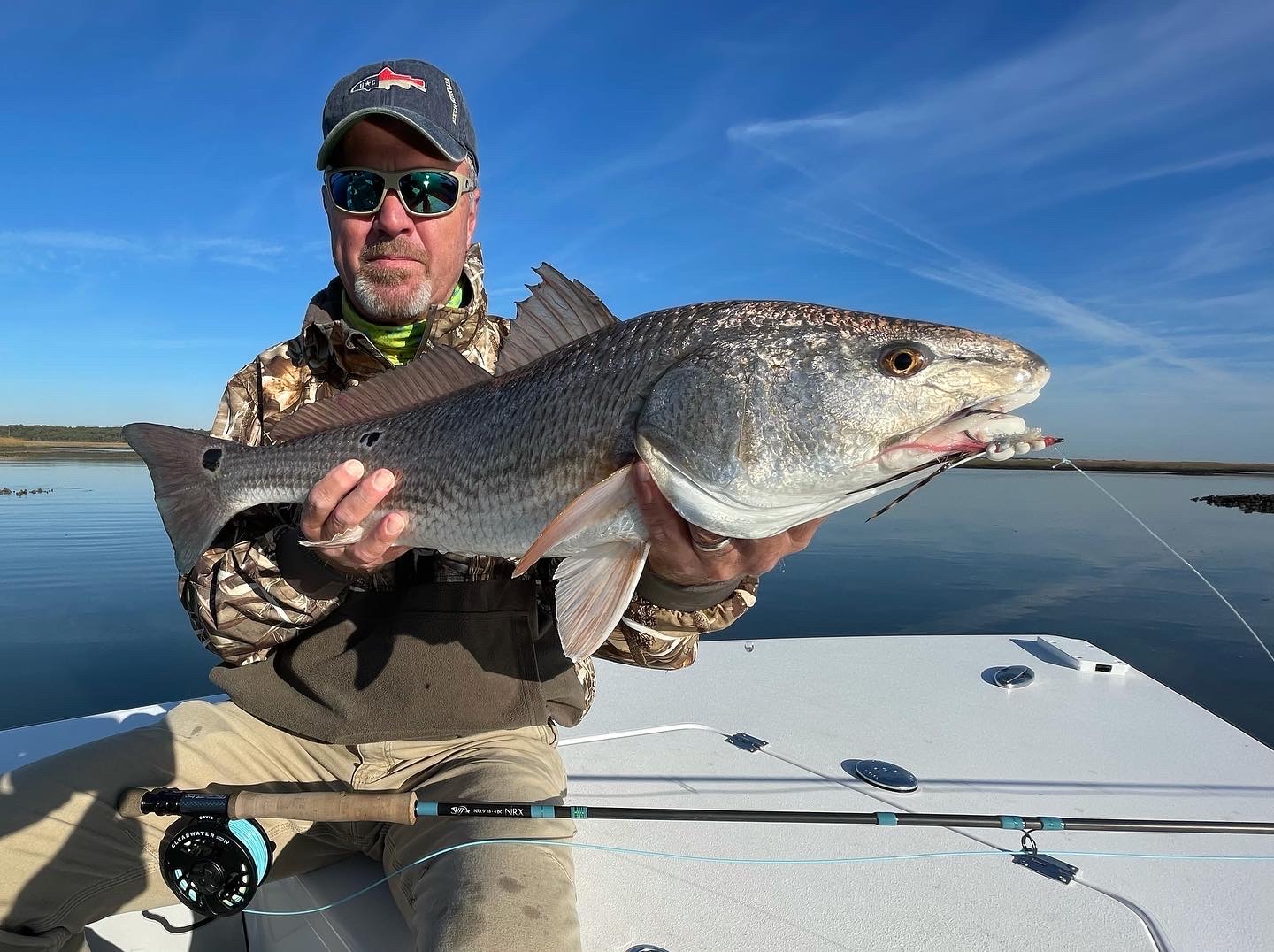 Redfish
January can be a great time to plan an inshore fishing trip targeting redfish. These fish are found by anglers in shallows, wind-protected water, where they hunt for shrimp, crab, and baitfish. The shallow conditions and clear waters that the cold months provide make it easier for even novice anglers to spot these fish and cast the perfect line.
When fishing for redfish during low tides, it's important to be subtle and use softer baits or lures. Live bait is a great option when the fish are stacked in deeper holes near structures like oyster bars. As the tides rise and the fish transition out of the deep water, artificial lures like soft plastics can be used to simulate an easy catch. However, keep in mind that regulations state that there is a six-redfish limit per boat with a size range of 15-23 inches.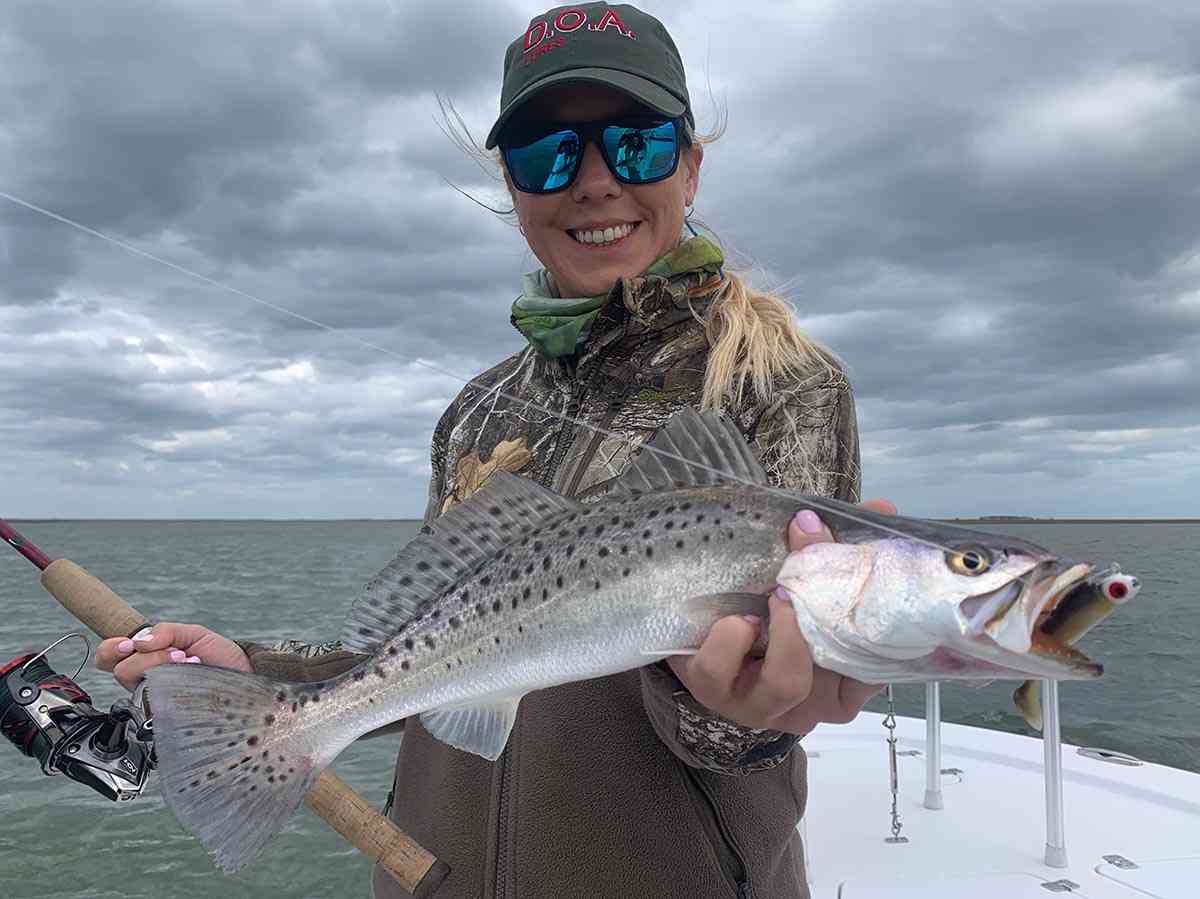 Seatrout
January is an exciting month in the fishing world, especially if you're in search of a spotted seatrout. These fish tend to congregate in deeper holes up to 10 feet. The key to success when targeting seatrout is well-placed baits or lures that move slowly along the bottom.
Trout usually respond well to this technique, so it's definitely worth trying out if you want to land one worthy of being kept (the limit is 10 per person for trout over 14 inches). This can be quite rewarding, and January should provide plenty of opportunity to hook these prize-winning catches.
Everything Else
January is a great time for fishing in Winyah Bay for those looking for more than redfish and seatrout. Black drum, sheepshead, and flounder can all be found near natural structures such as oyster bars and jetties.
Whether using live bait or jigs, anglers have a variety of techniques to choose from – these species tend to be most active during the warmer hours of the day, so fishing in the morning or late afternoon will improve your odds of success! With a little know-how and the right spot, these delicious fish available throughout the bay can become part of your catch.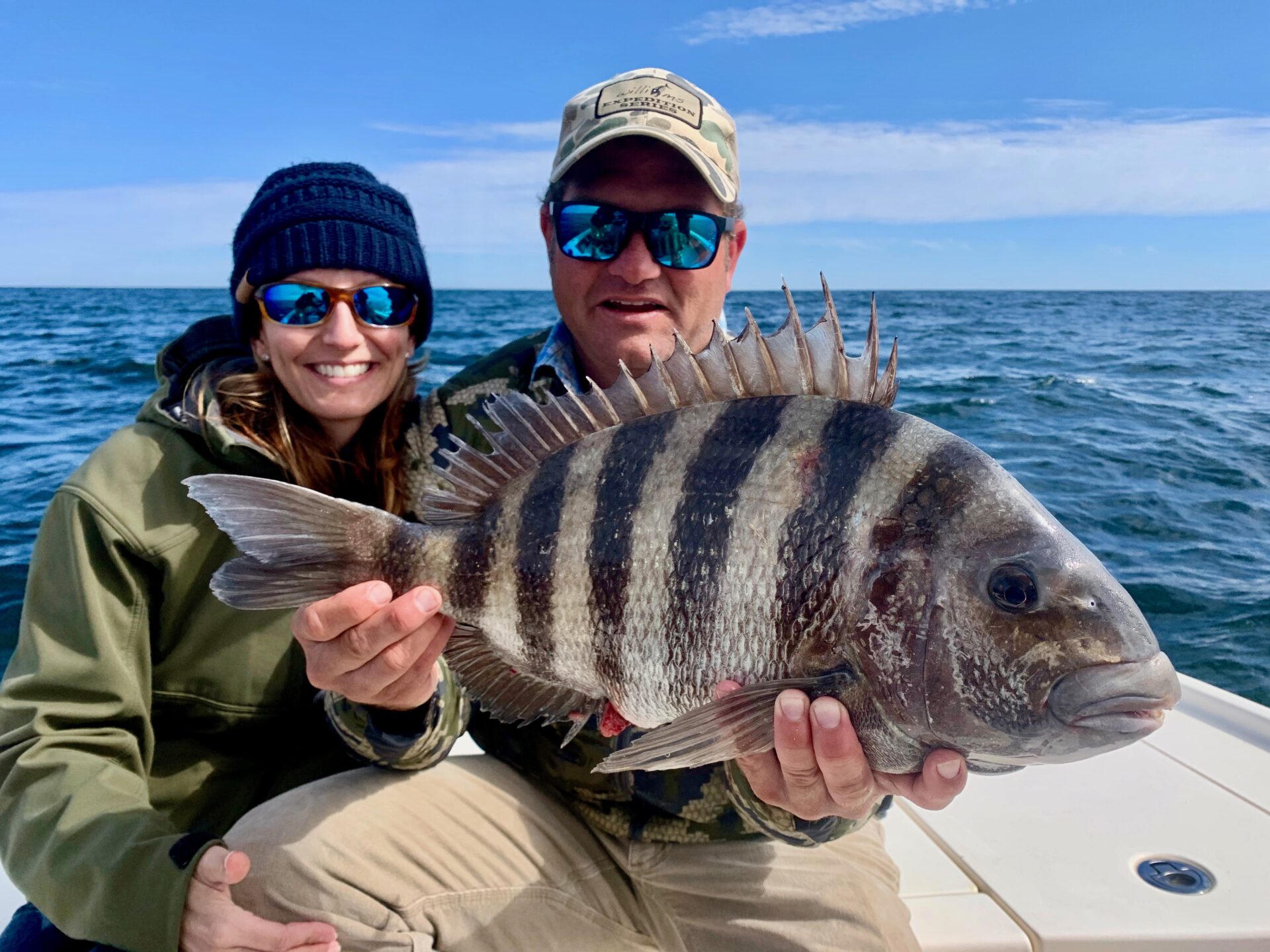 Let's Go Fishing!
For fishers looking for the best fishing waters in Winyah Bay and around Myrtle Beach, Carolina Guide Service is the place to be! Our experienced captain, Jordan Pate, knows the ins and outs of the backwaters and estuaries to give you a truly unique experience. You'll have exciting opportunities to spot redfish, trout, flounder, tarpon, sharks, cobia, and many other species of fish native to these beautiful saltwater areas.
What makes a fishing trip with Carolina Guide Service special is how untouched these areas are; you'll get to enjoy breathtaking scenery and observe various types of wildlife yet undisturbed in their natural habitats. So if you're ready for a fun adventure out on the water this January – look no further than Carolina Guide Service! Book your trip now for your chance to explore some of the East Coast's finest fishing destinations.