Last Updated on March 24, 2023 by Eric Bonneman
The Grand Strand, a spectacular 60-mile stretch of coastline in South Carolina, offers anglers a wealth of fishing opportunities during the spring months. From Murrell's Inlet and Pawley's Island to Myrtle Beach, the warming waters along the Grand Strand attract a variety of fish species, making it an ideal destination for a spring fishing adventure. Let's dive into what's biting along the Grand Strand this spring.
Inshore Action
Spring is an excellent time for inshore fishing along the Grand Strand. As the water temperatures rise, species like redfish, spotted seatrout, and flounder become more active in the shallows, especially around grassy areas, oyster beds, and marshes. Targeting these species can provide a thrilling and rewarding fishing experience for anglers of all skill levels.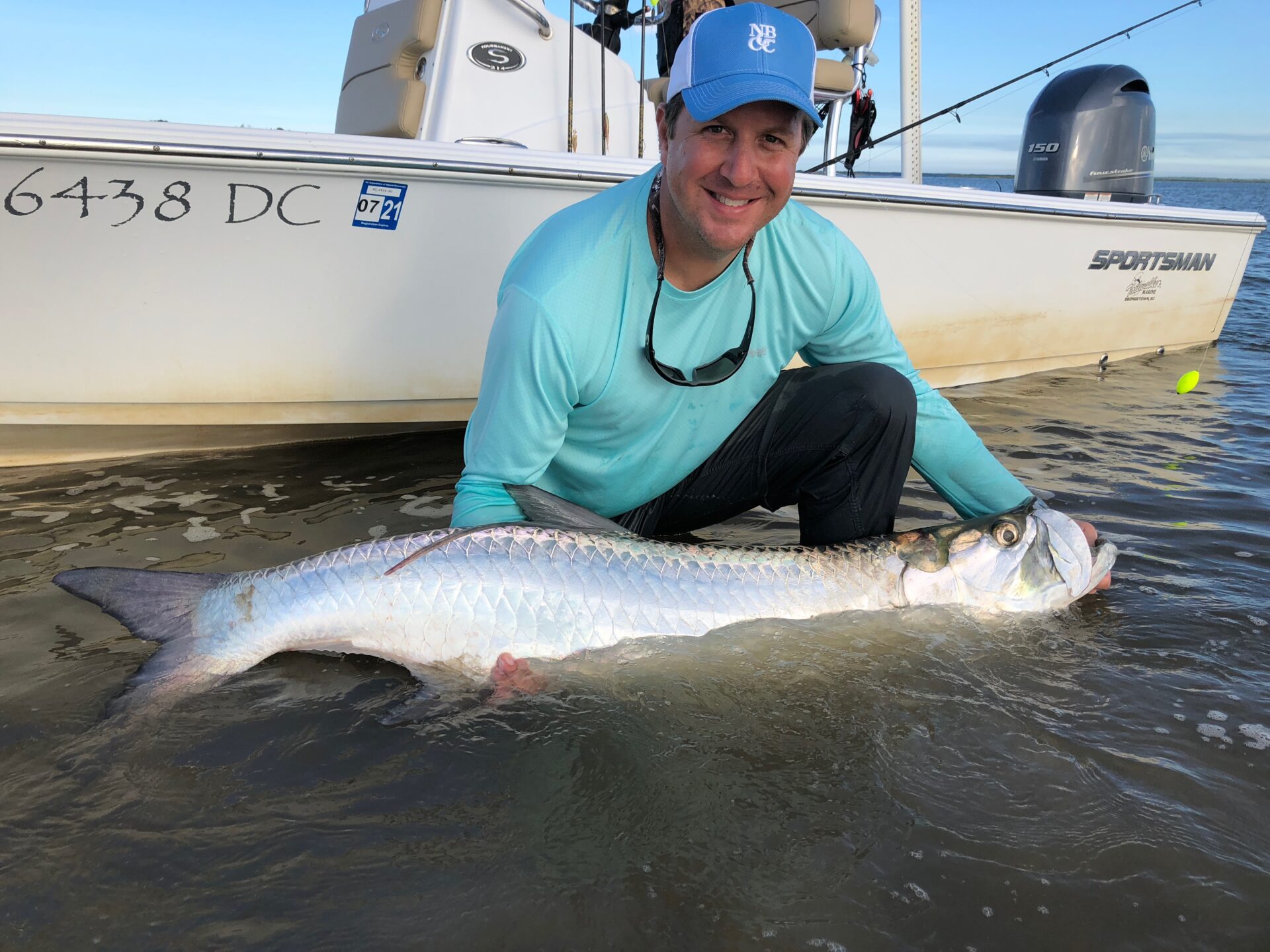 Tarpon Begin to Show
Although tarpon season typically peaks during the summer months, the first signs of tarpon can be spotted in the waters off the Grand Strand as early as late spring. These acrobatic and powerful fish are a bucket-list catch for many anglers, and the arrival of tarpon in the area signals the start of an exhilarating fishing season.
Nearshore Delights
For those looking to venture slightly further offshore, the nearshore waters of the Grand Strand are teeming with life in spring. Spanish mackerel, bluefish, and even king mackerel can be caught trolling or casting. The area is also home to numerous artificial reefs that attract black sea bass, sheepshead, and other bottom-dwelling species.
The Spring Cobia Run
During spring, the annual cobia migration takes place along the South Carolina coast, offering anglers an exciting opportunity to target these powerful and hard-fighting fish. Cobia can be found near buoys, wrecks, and artificial reefs as they move through the area, presenting a unique challenge for those seeking a thrilling fight.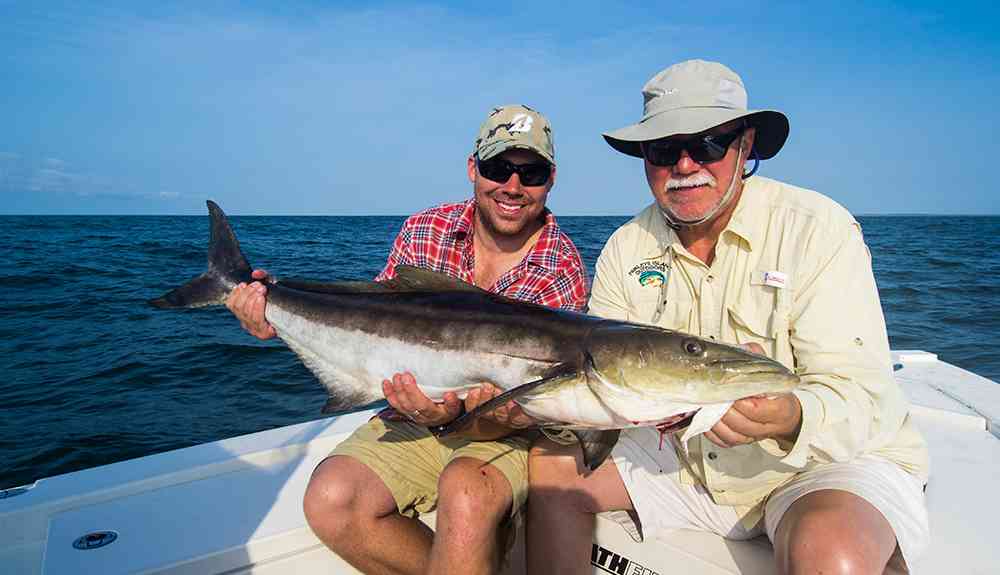 Grand Strand Fishing at its Best
With its rich fishing heritage and diverse fishery, the Grand Strand promises anglers a unique and unforgettable saltwater fishing experience in spring. Carolina Guide Service offers a variety of fishing charters that cater to different skill levels and interests, from inshore and nearshore excursions to specialized trips such as tarpon, fly, and shark fishing. For an enjoyable and educational family outing, Carolina Guide Service provides family fishing charters that introduce kids to the basics of fishing while fostering an appreciation for the area's natural resources. Regardless of your experience level, the Grand Strand has something to offer everyone. Don't miss the opportunity to discover this charming coastal region and experience the thrill of catching some of the world's most sought-after game fish. Secure your spot with Carolina Guide Service today and embark on a memorable fishing adventure!