As the temperatures begin to cool and the leaves start to change color, tarpon start their journey back south through the coastal waters of the Atlantic ocean. These giant fish can weigh anywhere from 50 to over 200 pounds, making them a real challenge for even the most experienced anglers.
The good news is that Murrells Inlet, SC is one of the best places to target these fish as they migrate. Murrells Inlet offers something for everyone with easy access to inshore and nearshore fishing grounds. Here is some more info about tarpon fishing in Murrells Inlet this fall.
Tarpon Fishing
If you're a fan of saltwater fishing, then you know that fall is an excellent time to go after tarpon. These massive fish migrate south along the Atlantic coast during this time of year, and they often follow schools of mullet closely behind the beaches.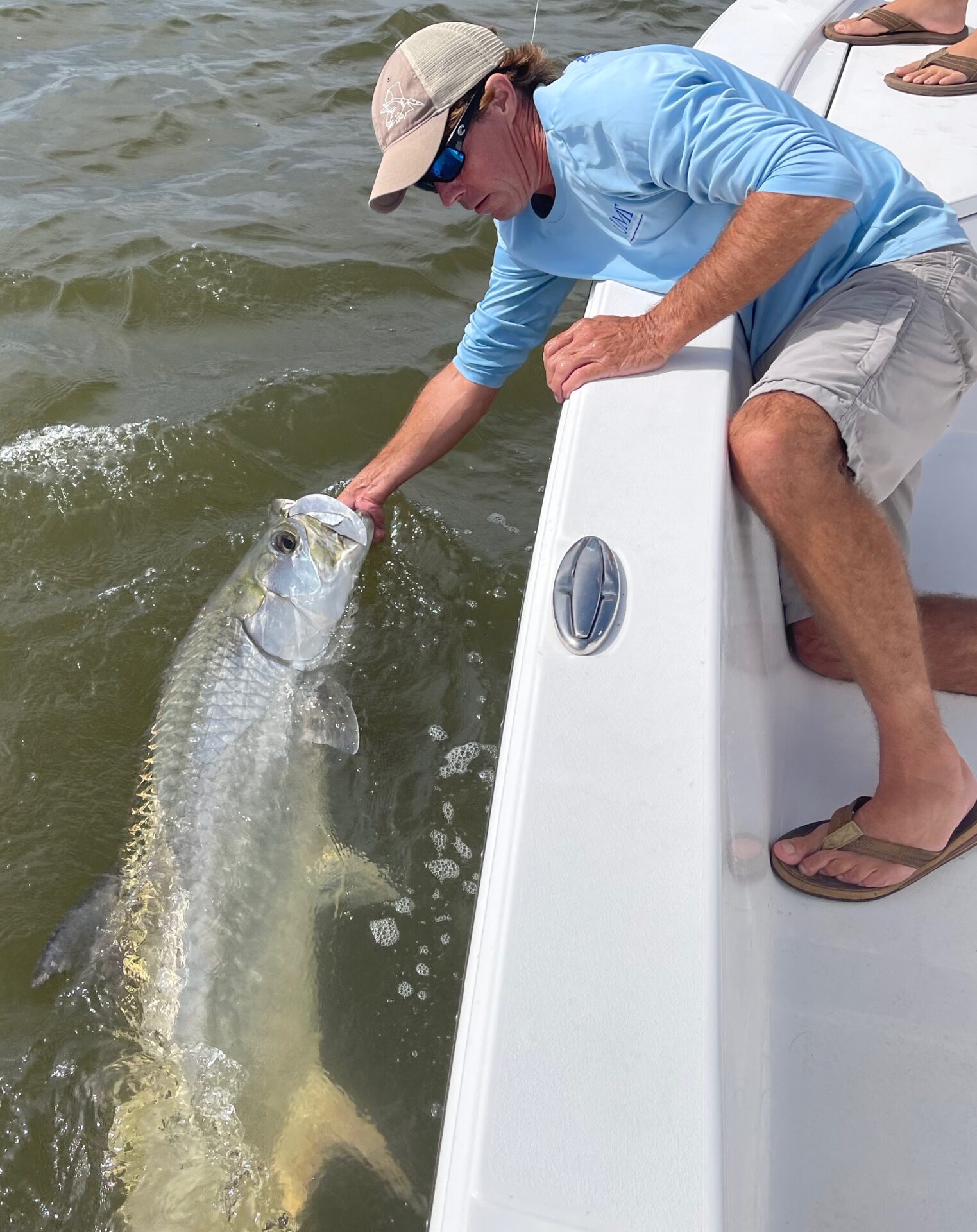 One of the great things about fishing for tarpon in Murrells Inlet is that you don't have to go far offshore to target them. This makes Murrell's Inlet an ideal spot for tarpon fishing and for excellent opportunities to cast a line and try to reel in one of these magnificent creatures. However, before heading out on your tarpon-fishing adventure, you should know a few things.
Where Are They
Tarpon love to hunt in the inlets at night, but they can be caught early in the morning and well into the evening. This is the perfect time to catch a trophy tarpon that will provide a lifetime of memories. These massive fish often weigh over 100 pounds and put up an incredible fight when they realize they are hooked.
Inlets are the ideal habitat for tarpon because they offer plenty of places for the fish to hide and ambush their prey. This can make anglers a challenging hunt, but the rewards are well worth the effort. Head to the inlets at night and prepare for an epic battle.
What You Need
A solid go-to rod and reel combo for giant tarpon in the inlets is an 8500 series reel and a 7 1/2 foot medium/heavy strength, fast action rod. Fill the spool with an 80-pound braid and have a 100-pound leader depending upon the size of the tarpon in the area – that is the perfect tackle for these fish.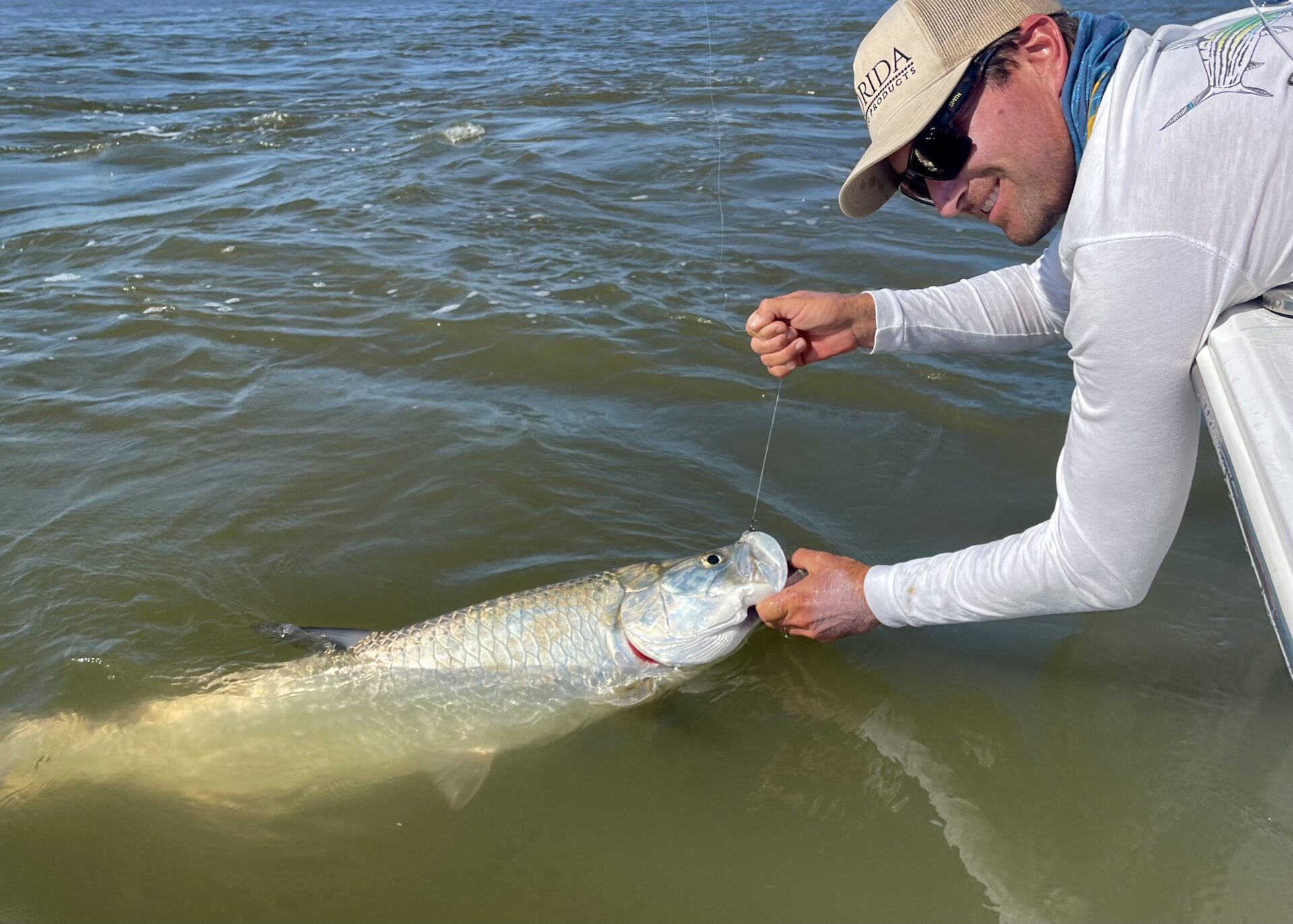 There's nothing like the thrill of hooking into a big tarpon. These powerful fish are prized by anglers for their fight and can grow to over 100 pounds. You should keep a few things in mind if you're looking to target tarpon in an inlet.
The tarpon is often attracted to baitfish that are washed into and out of the inlet by the tide. As a result, lures that mimic these baitfish can be effective. Suspended mullet is one such lure that has proven successful with tarpon. Another good option is a giant silver spoon.
Live bait can also be effective for tarpon fishing in an inlet. Ladyfish, mullet, and crabs are all excellent choices. When targeting tarpon in an inlet, remember to use baits that imitate their natural prey. Lures such as the MirroLure Suspending Mullet or a silver spoon can be effective, or you can use live baitfish such as ladyfish, mullet, or crabs.
Put it All Together
The outgoing tide is usually best as the fish wait for crabs, shrimp, and other prey items to be washed off the flats and sand bars into their waiting mouths. Large predatory fish like tarpon are less wary at night, which will also help you catch them a little more effectively than during daytime hours. Catching giant tarpon in the inlets with the right equipment and knowledge can be a gratifying experience.
With all of this taken care of, you will be ready to head out onto the open water in pursuit of your trophy tarpon!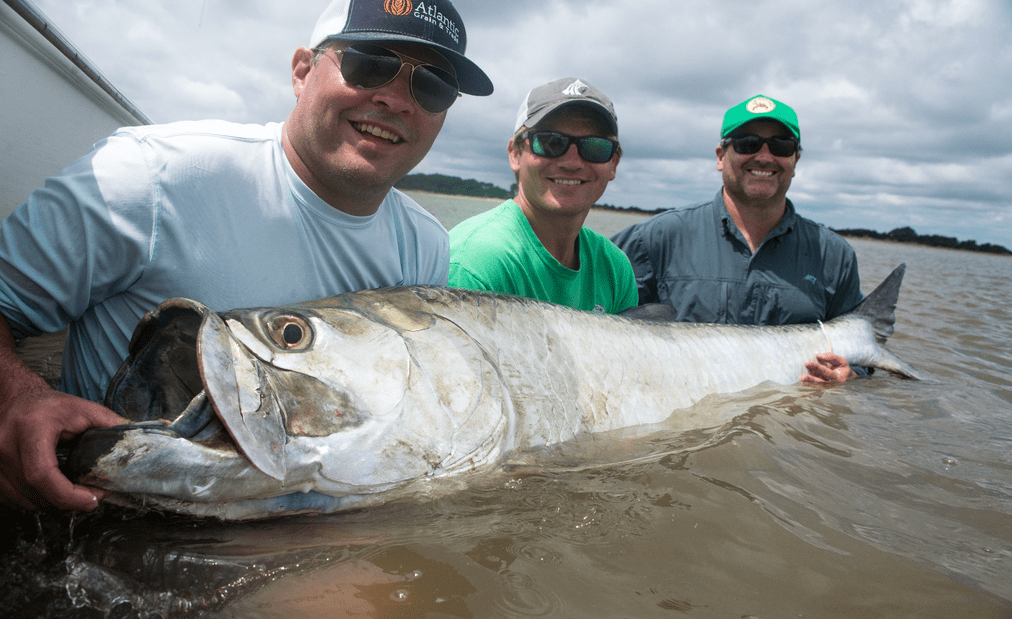 Final Word
Fishing for tarpon can be a gratifying experience. These powerful fish put up an incredible fight when hooked. Fall is an excellent time to target tarpon in Murrells Inlet, SC. With easy access to inshore and nearshore fishing grounds, there are plenty of opportunities for anglers of all experience levels to catch these giant fish.
So whether you're an experienced saltwater angler or a newcomer to the sport, head out to Murrells Inlet this fall in search of some big tarpon! If you want to get out on the water ASAP, book your trip today! Catch one of these monster tarpon and enjoy the fight of a lifetime.