Last Updated on April 6, 2023 by Eric Bonneman
Discover the excitement and beauty of fishing in the waters around Edisto, Kiawah, and Folly Beach. The unspoiled and diverse ecosystems of these areas create a perfect setting for anglers of all ages and skill levels. Join us on an unforgettable fishing adventure with Carolina Guide Service and create memories that will last a lifetime.
Edisto and Kiawah Island Fishing Adventures
Experience the breathtaking landscapes of Edisto Island and Kiawah Island, where the wildlife and fishing opportunities are plentiful. Nestled along the Intracoastal Waterway and Edisto Rivers, the mudflats and grass flats are a haven for redfish, speckled trout, tarpon, sharks, and more, making it an ideal location for anglers of all levels. Immerse yourself in the serene natural beauty of the area, where the stunning scenery, abundance of wildlife, and exhilarating fishing experiences will leave you in awe. Whether you're a seasoned angler or a novice just starting out, Edisto Island and Kiawah Island are the perfect destination for your next fishing adventure.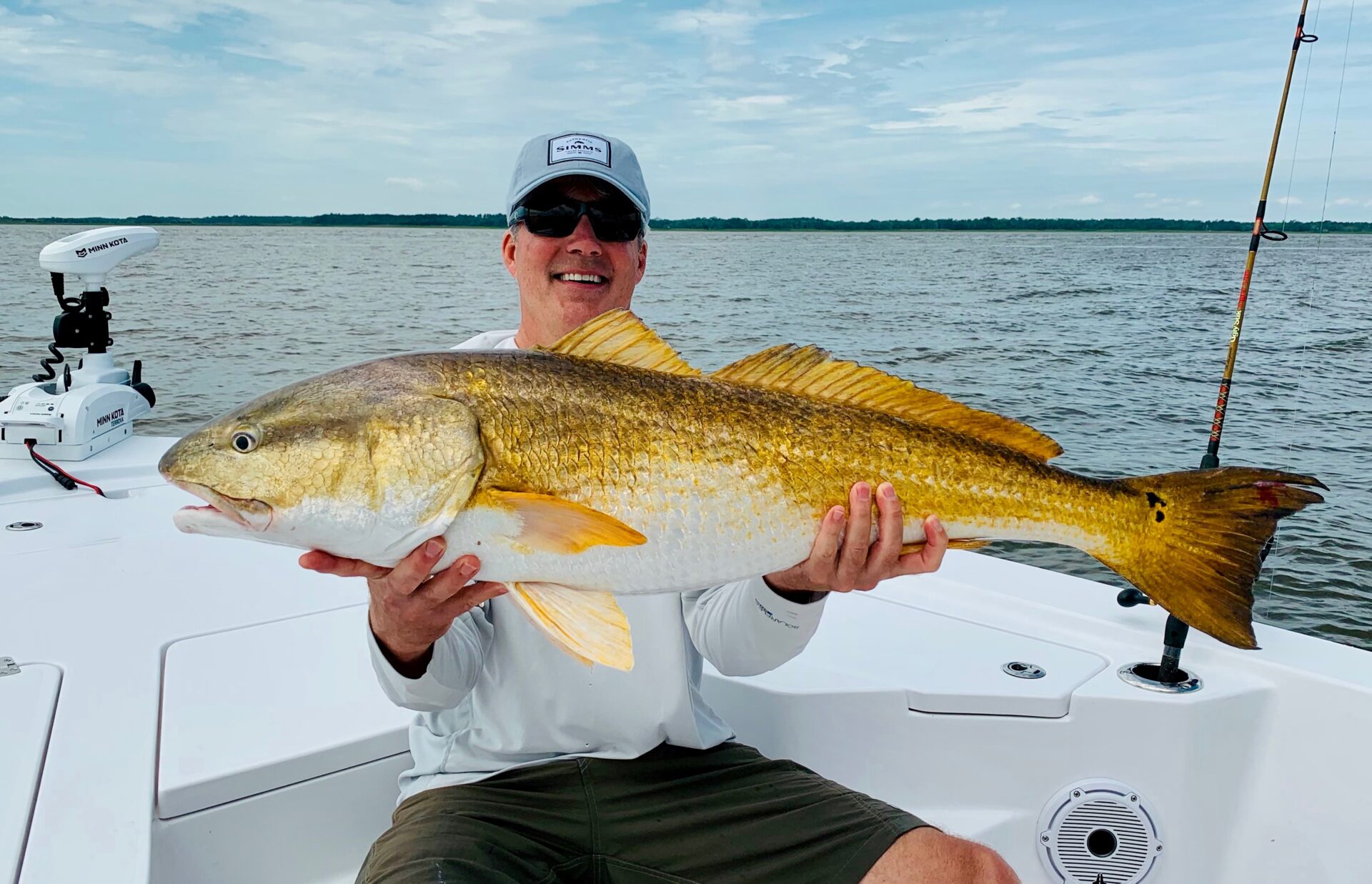 Folly Beach Fishing Escapades
Folly Beach is a haven for those seeking richness in biodiversity. The Stono Inlet and Folly River provide a stunning backdrop for any fishing enthusiast. While exploring the waters, one can encounter redfish in large schools or try their angling skills with tarpon, trout, cobia, and flounder, making it an adventure-filled experience. The area is also ideal for nearshore fishing, with several reefs located within 5 miles of the coast. With such picturesque views and marine life, there's never a dull moment here. So whether you're a pro angler or a beginner, Folly Beach is sure to provide an unforgettable experience, making your next fishing trip worthwhile.
Special Fishing Opportunities
For those seeking an unforgettable fishing adventure, targeting "tailing" redfish during Summer and Fall flood tides presents a unique and thrilling challenge. This experience requires a high level of stealth and casting accuracy to successfully catch the elusive redfish. Fly fishing enthusiasts will find Edisto and Kiawah to be prime locations for this exhilarating activity, with peak opportunities occurring during summer. By targeting these "tailing" redfish, fishermen and women can push their skills to the limit and achieve a sense of accomplishment that is unmatched in the sport. With dedication and a bit of luck, the satisfaction of landing a redfish during these floods tides will undoubtedly make for an unforgettable and thrilling adventure.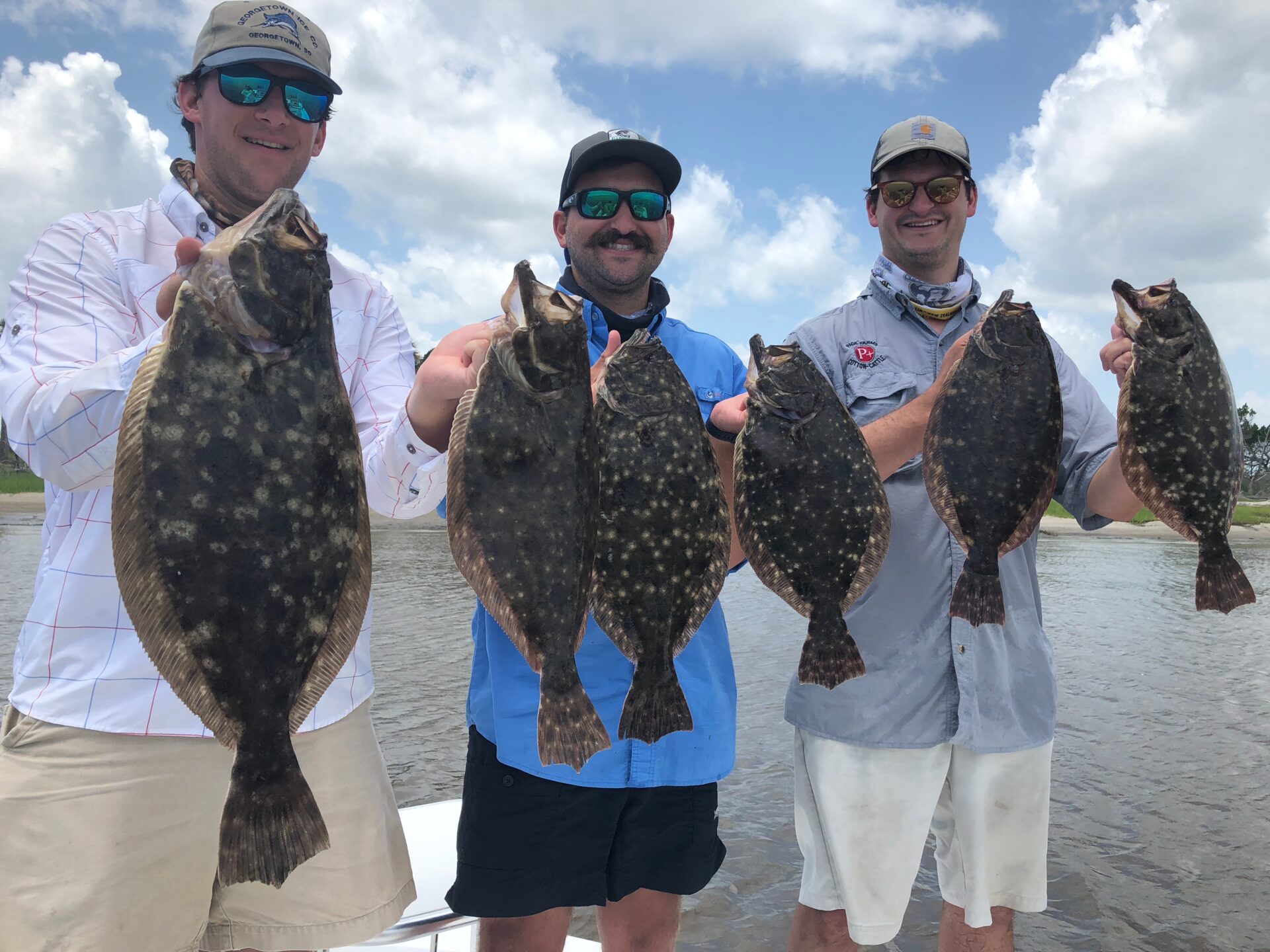 Get Out There Today
Carolina Guide Service offers unforgettable fishing adventures in the waters around Edisto, Kiawah, and Folly Beach. With pick-up options from various locations, we ensure a convenient and personalized experience for you and your family. Our expert guides will provide you with top-quality gear and invaluable local knowledge, ensuring a memorable and successful trip.
Don't miss out on the opportunity to explore these incredible fishing grounds. Prime fishing times book up fast, especially during tarpon season, so be sure to reserve your spot early. Contact us today to book your Edisto, Kiawah, or Folly Beach fishing adventure and let the memories begin!