Last Updated on May 4, 2023 by Eric Bonneman
As the golden sun of May graces the horizon, an underwater spectacle unfolds along the South Carolina coast. Anglers from near and far flock to these waters, brimming with anticipation for the abundant fish species that thrive here. From seasoned fishers to newcomers, there's a thrilling adventure awaiting anyone who casts a line in these rich coastal waters.
Inshore Fishing: The Chase for Redfish and Speckled Trout
The inshore waters around Georgetown, Myrtle Beach, Pawleys Island, Kiawah Island, and Edisto hold a treasure trove of marine life. During May, redfish and speckled trout congregate in vast numbers, darting among shallow grass beds, oyster bars, and mud flats. The thrill of chasing these fish is unforgettable, with each cast presenting the possibility of hooking the catch of a lifetime.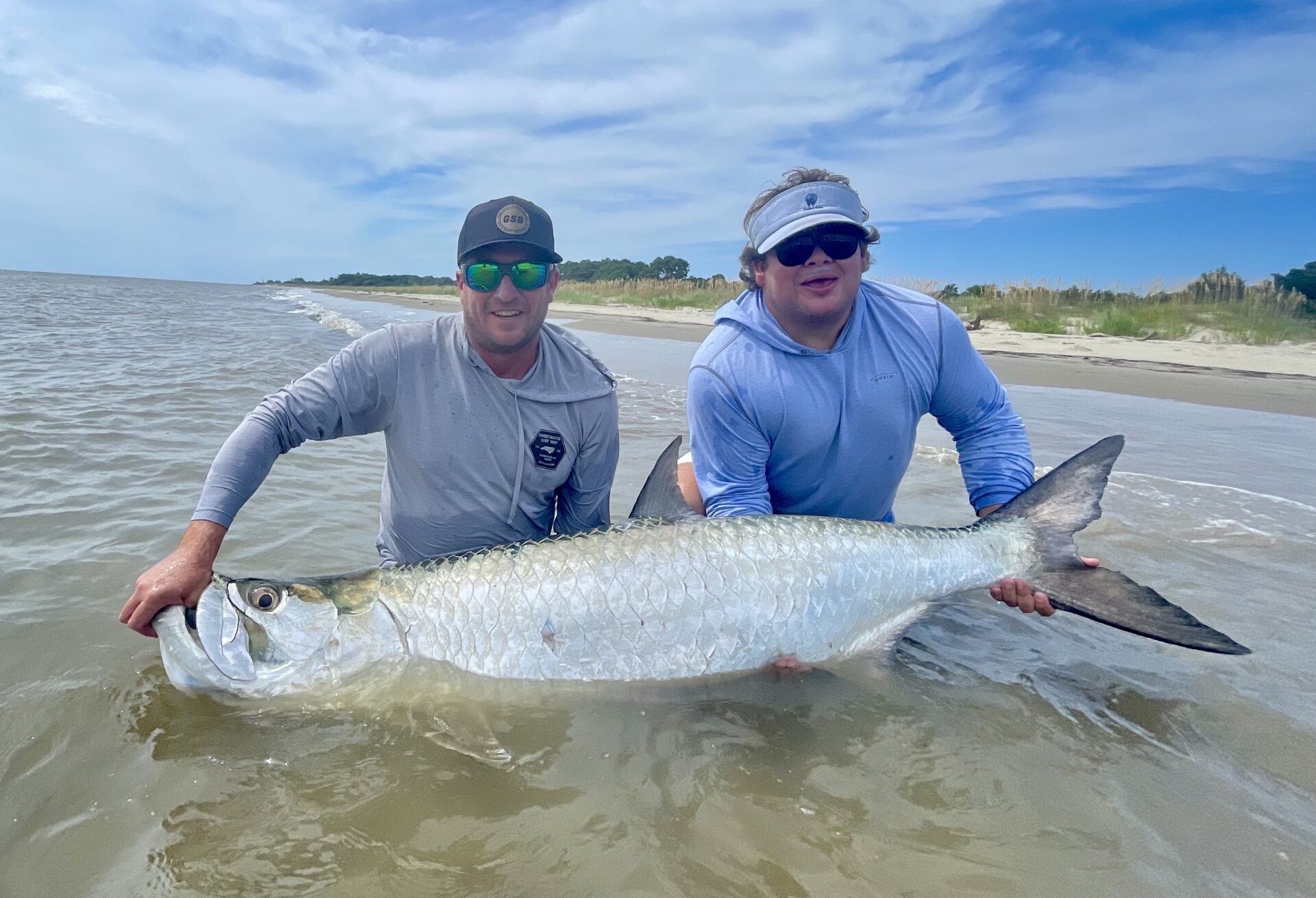 Tarpon Fishing: Silver Kings of the South Carolina Coast
As May arrives, so do the majestic tarpon. These formidable fish, aptly nicknamed "Silver Kings," travel in massive schools along the coast. Although the peak tarpon fishing season stretches from August to October, May presents a unique opportunity for anglers eager to experience an early-season challenge with fewer crowds.
Fly Fishing: A Dance on the Water
For those passionate about fly fishing, South Carolina's coast is a dream come true. The shallow waters, creeks, rivers, and bays offer an idyllic backdrop for a delicate dance between angler and fish. Sight casting for redfish or targeting speckled trout amid the picturesque marshes, anglers can experience a serene, intimate connection with nature.
Shark Fishing: A Heart-Pounding Encounter
As the water temperature rises, the adrenaline starts pumping with the thrill of shark fishing. Various shark species, ranging from 10 to 400 pounds, prowl the waters near the shore. The heart-pounding excitement of battling blacktip, spinner, and bull sharks is an experience that will leave lasting memories.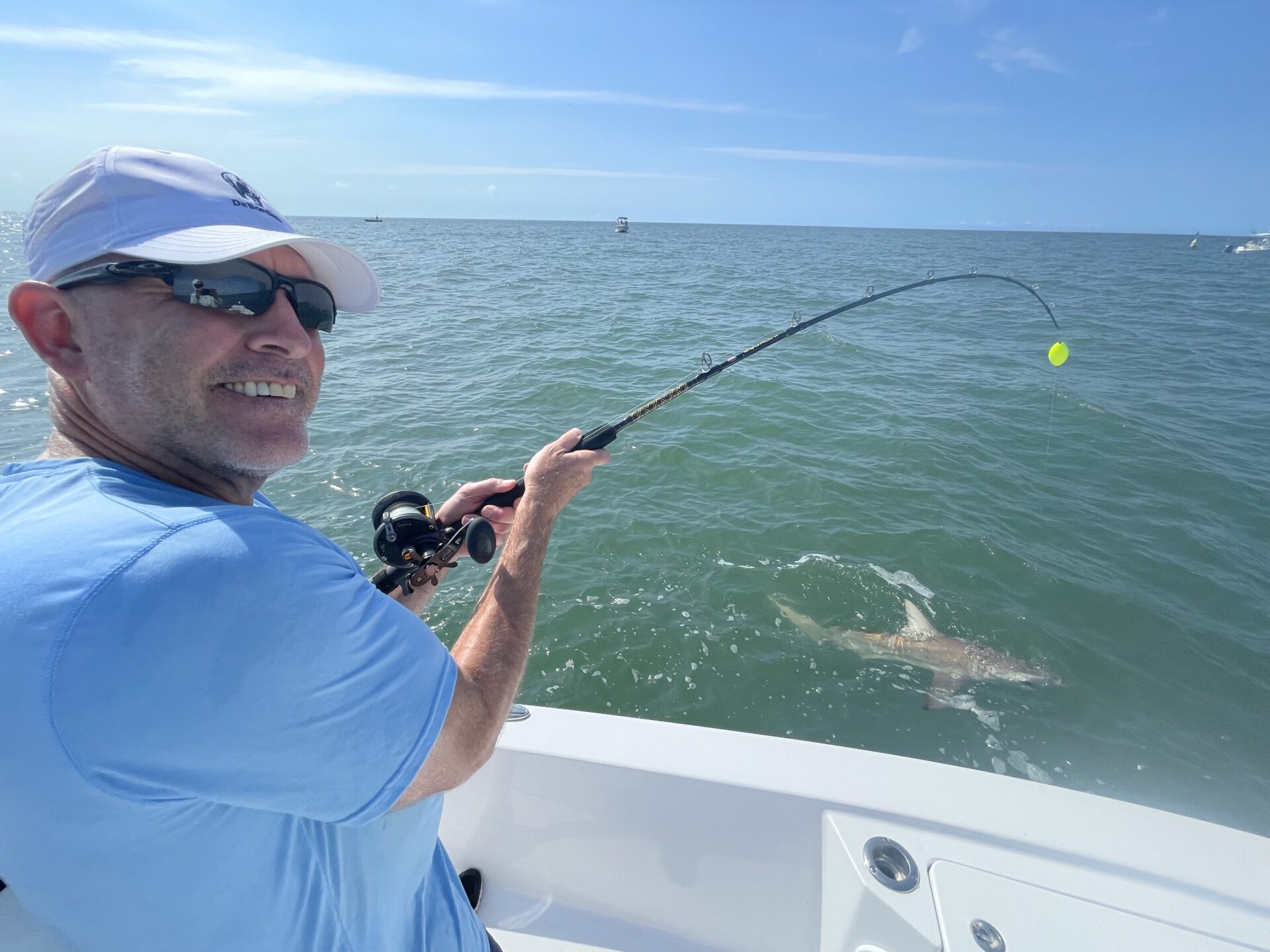 Nearshore Fishing: The Underwater Treasure Hunt
May brings forth a cornucopia of opportunities for nearshore fishing. The abundance of wrecks and reefs within a few miles of the coast teem with marine life, such as snapper, kingfish, grouper, cobia, triple tail, and more. Each cast turns into an exhilarating treasure hunt in these bountiful underwater habitats.
Fish With Us!
If you're an avid fishing enthusiast, you won't want to miss the opportunity to experience the magic of fishing off the South Carolina coast in May. Carolina Guide Service offers a range of customized fishing charters tailored to your preferences. Whether you're looking for a relaxing day on the water or a challenging adventure, their team of experienced guides will ensure your trip is both enjoyable and unforgettable. With years of experience navigating the choppy waters off the Carolina coast, their guides know all the best spots for catching the biggest fish. So why wait? Contact Carolina Guide Service to learn more and start planning your next fishing trip today.