Last Updated on January 26, 2023 by Eric Bonneman
Murrell's Inlet boasts a prime location for inshore fishing in South Carolina. February is always an exciting time as the waters come alive with various much sought-after fish species. Access to the backwater creeks and jetties is abundant, offering the prospect of large catches.
The area's long fishing history makes it one of the best spots on the east coast for amateurs and pros alike – whether you're a first-timer or not. It's no wonder so many fishermen frequent Murrell's Inlet this time each year – with its diversity in fish species and easy access to experienced and novice anglers; it's hard to pass up such a prime spot!
Inshore Fishing in Murrell's Inlet
Murrell's Inlet is an angler's paradise, boasting some of the best inshore fishing spots along the east coast. With its vast array of saltwater estuaries and creeks, you can gather the whole family for a day of fishing, regardless of the time of year.
Here you'll find abundant catches of various species, such as redfish, sea trout, black drum, sheepshead, and flounder. The area also provides various ecosystems perfect for experimenting with different techniques and bait. This is why Murrell's Inlet has quickly become a favorite place to fish!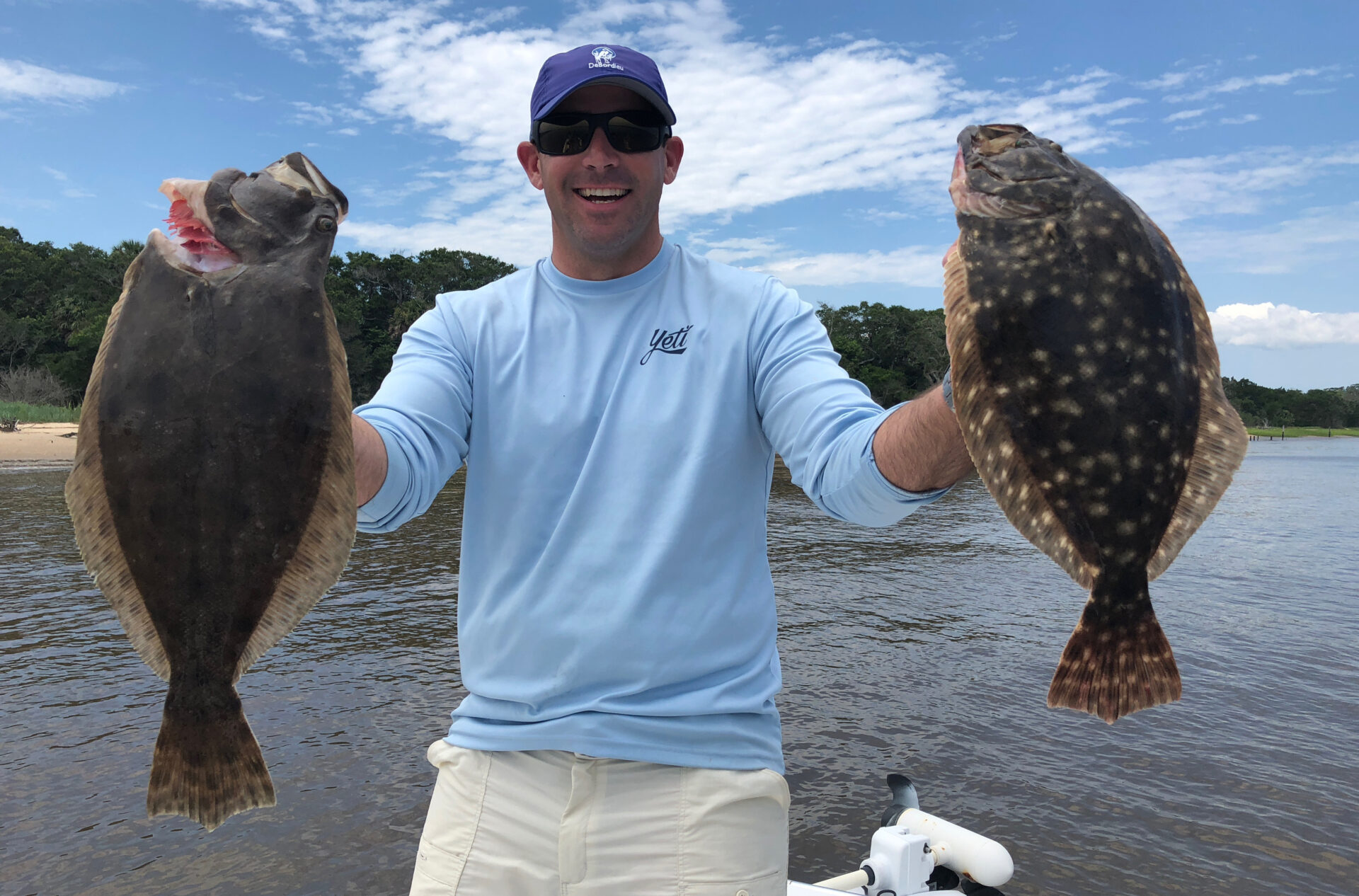 February Outlook
For any angler visiting Murrell's Inlet in February, it's an exciting time. Species such as red drum and speckled trout become more active due to the cooling waters, offering a prime opportunity for successful fishing trips. Live bait such as mud minnows and shrimp can be effective during this season, and try focusing on fishing around oyster beds and creek mouths.
You'll also want to consider the tides – they can be surprisingly strong, so fishing on the incoming tide is ideal. If you make your way to Murrell's Inlet in February, you'll soon find yourself experiencing some of the best fishing South Carolina has to offer!
Techniques for Catching Fish in February
Fishing in Murrell's Inlet in February can be extremely rewarding for the avid angler. From Red drum to flounder, this area produces a variety of catches that can be reached using various techniques. Drift fishing with live bait or soft plastic lures is proven to catch red drum and speckled trout, while oyster beds and creek mouths are perfect locations to use live bait when targeting any species.
If seeking flounder in this area, consider using a jig head with a soft plastic tail or a live mud minnow – both methods have successfully produced good results. No matter the technique chosen, light spinning tackle with an 8-12 lb test line is recommended for those looking to make an inshore fishing trip to Murrell's Inlet an enjoyable experience.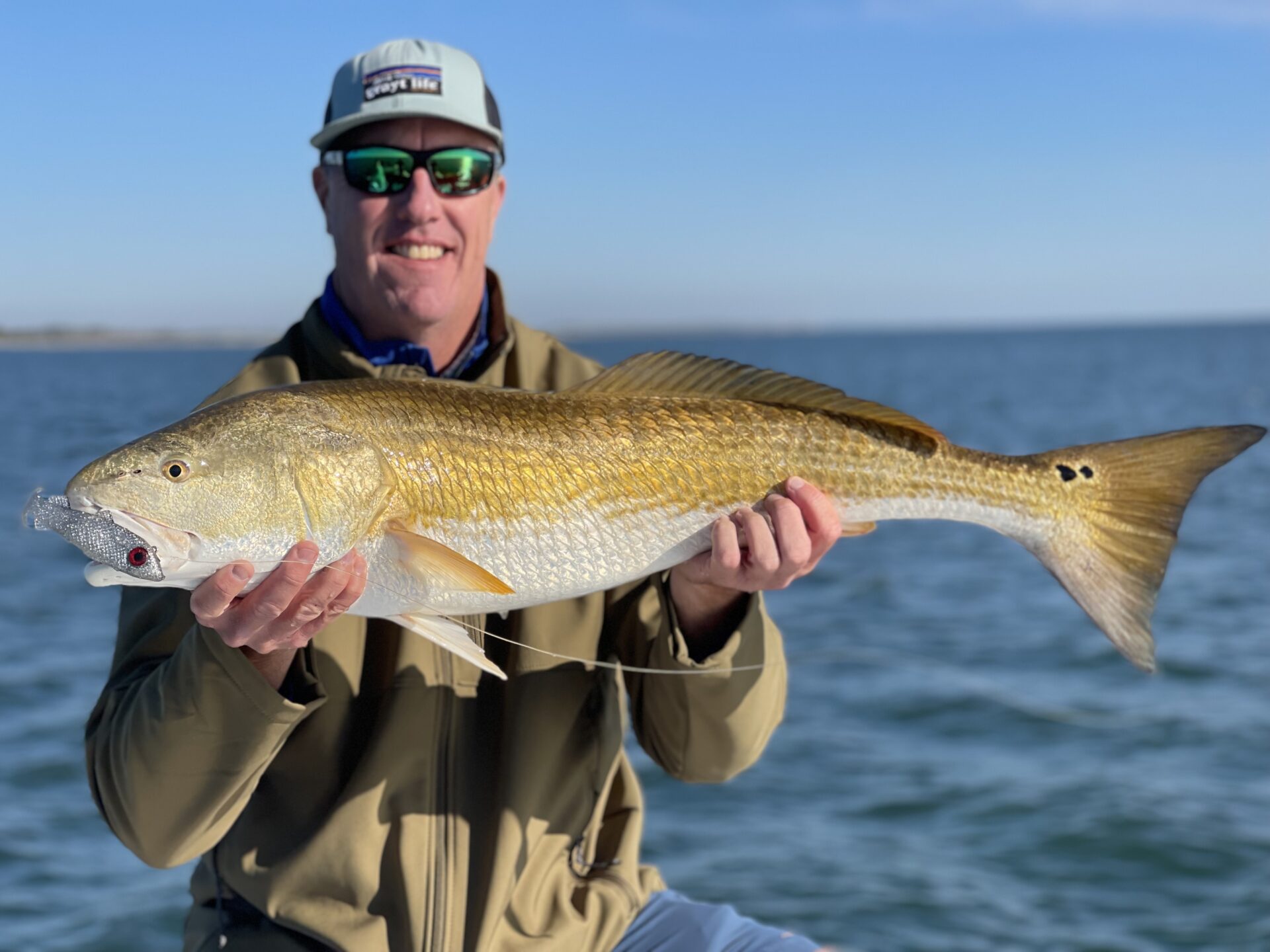 What to Expect on an Inshore Fishing Charter with Carolina Guide Service
Carolina Guide Service offers inshore fishing charters for anglers of all skill levels in the Murrell's Inlet area. Captain Jordan Pate is an experienced and dedicated guide who will take you through the backwaters and saltwater estuaries in search of redfish, trout, flounder, tarpon, sharks, cobia, and other inshore species.
The charter typically starts around 7 am and lasts 5-6 hours. The average commute time to the fishing grounds is about 20 minutes. The boat is an 18ft flat boat limited to 2 passengers. Fish cleaning services are included, and the captain encourages catch and release for redfish; this is for species conservation, and you're more than welcome to take a couple home if you like!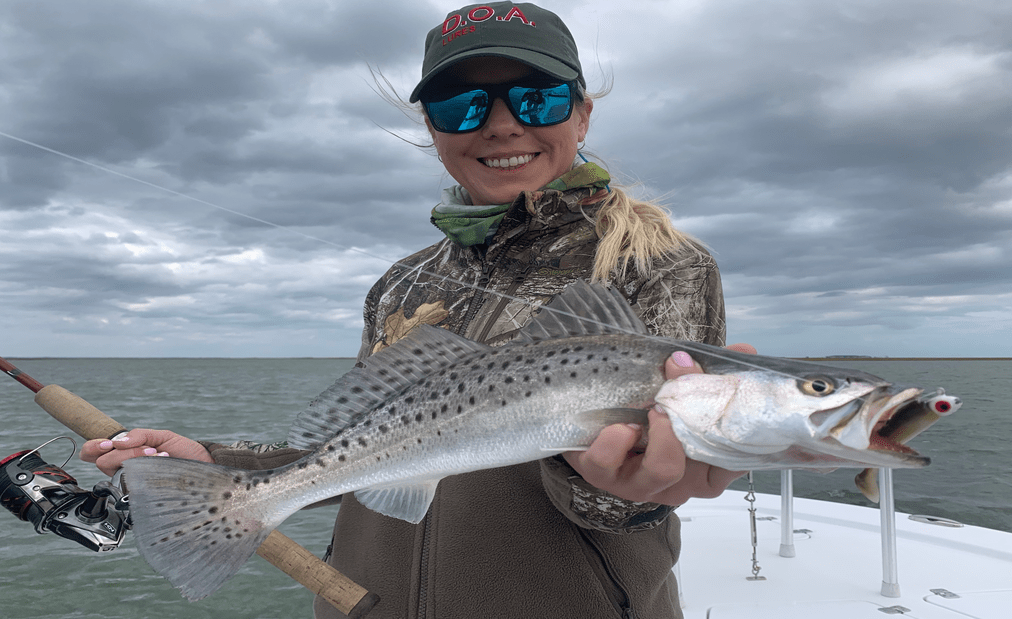 Fish With Us!
If you're looking for an unforgettable saltwater fishing experience in Murrell's Inlet, look no further than Carolina Guide Service. With Captain Jordan's expertise and the pristine waters of South Carolina, you're sure to have a successful and memorable fishing trip. Book your trip today and experience the thrill of inshore fishing in Murrell's Inlet.